The catastrophic flooding in Houston caused by Hurricane Harvey underscores the human and ecological devastation that occurs when massive amounts of rain fall within a limited period of time.
Although not in danger of a hurricane, Chicago, built on a swamp and land partially reclaimed from Lake Michigan, is hardly immune from destructive storms and the stormwater they bring. Floods now impact our region regularly, and the storms that bring them have grown more unpredictable. So-called hundred-year storms have become regular occurrences in the Great Lakes region, and those we have seen are by no means the worst possible. Imagine the destruction if a low-pressure system dumped even a quarter of the rain on Chicago that Houston has seen.
All this water needs somewhere to go. Too often, that somewhere is basements, streets and highways, and our region's natural waterways, including Lake Michigan, which returns to its former status of sewer during the most extreme weather events. Innovative programs and partnerships between communities, organizations, and government agencies, however, can offer solutions with benefits far beyond keeping stormwater out of basements.
One such partnership is Space to Grow: Greening Chicago Schoolyards, a program run by Openlands and Healthy Schools Campaign and funded by the Metropolitan Water Reclamation District of Greater Chicago, Chicago Public Schools, and the Chicago Department of Water Management. Space to Grow leverages public investment to redesign CPS schoolyards with green infrastructure features that absorb high volumes of stormwater. Not only can parents and neighbors rest easier without concern for flooding, but students also enjoy new playgrounds, gardens, and outdoor learning spaces.
---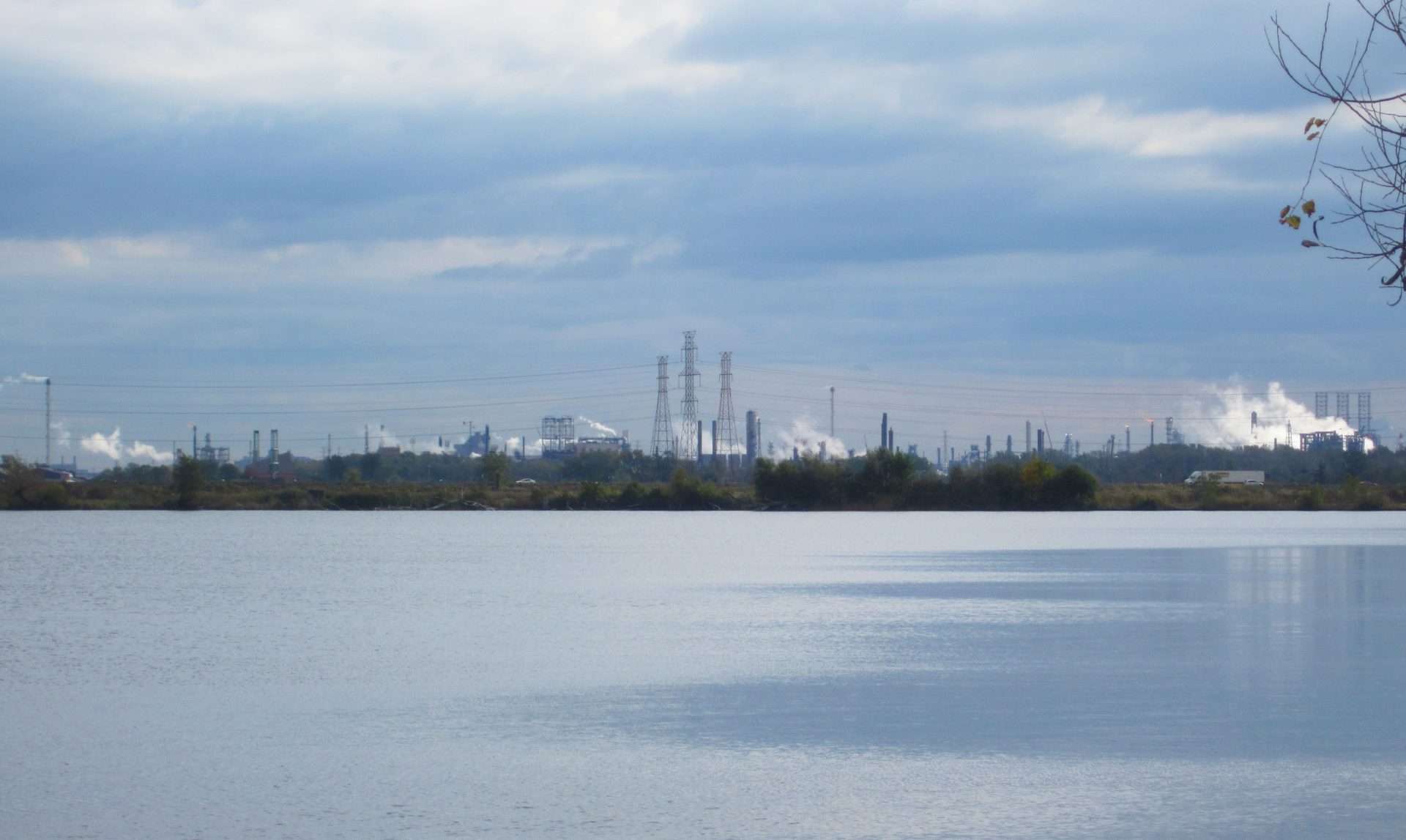 Restoring portions of the open space in our region to the wetlands they once were can also keep stormwater out of sewers and basements. Over the past twelve years, Openlands has conducted five restorations in the Des Plaines River Watershed in partnership with the Chicago District of the U.S. Army Corps of Engineers and the Chicago Department of Aviation. Last year, a study led by Stantec Consulting, Inc. found that the restoration at two Forest Preserves of Cook County sites reduced the amount of water leaving the restored areas by 50 percent. That translates to 110 million fewer gallons of stormwater impacting homes and businesses surrounding the preserves during storms each year.
In addition to protecting lives and property from floods, an associated study found that wetland restoration efforts in Cook County yield a return on investment of more than $8 for every $1 spent. Construction costs, including jobs, as well as long-term benefits from increased visitation to the restored preserves, better flood control, and cleaner water account for this financial return on restoring nature.
Flooding this past July in McHenry, Kane, and Lake counties—only the most recent flooding event here—are but a glimpse of what we may face as climate change makes storms larger and more unpredictable. But our region is built on innovation, and we can find solutions to threats like flooding when we come together and work creatively. The images and videos from Texas, Florida and all-too-often what we see in our own basements and backyards compel us to invest in big, bold, multi-faceted solutions that will protect our homes, drive our economy, and make our region more livable.
---
For more than 50 years, Openlands has advocated for the health of our region's waterways. From protecting the Great Lakes to restoring the Chicago River, we improve our water resources for generations to come.