Birds in My Neighborhood®
Want to learn more about Birds in My Neighborhood?
Contact birds@openlands.org
Volunteer to Lead Class Lessons, Bird Walks, and Field Trips
Since 2013, Birds in My Neighborhood® has helped more than 8,000 students learn about nature in their local community. The program introduces students to the common birds of the region through in-class lessons and field trips. Led by Openlands, this classroom-based and volunteer-driven program is offered to schools in the City of Chicago and through the Illinois Department of Natural Resources at Volo Bog in Lake and McHenry Counties, Illinois.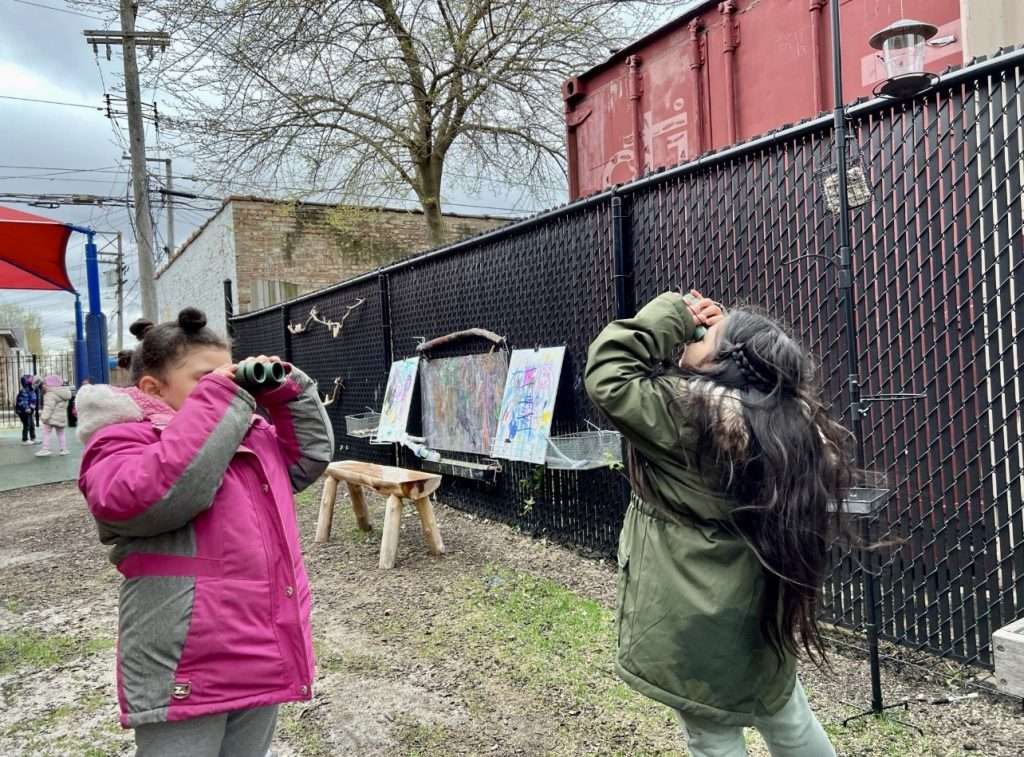 "I always see such growth and learned knowledge in the students after going through the program. Students acutely become aware of the species found in their urban setting."
– Saucedo Elementary teacher
Learn more about Birds in My Neighborhood:
Support for Birds in My Neighborhood is generously provided by BNSF Railway and US Forest Service International Programs.
Birds in My Neighborhoods Partners: