Openlands plays a critical role, looking at the whole region comprehensively, bringing together organizations, government, and people to balance regional growth with the health of the natural environment and the people and wildlife that call it home.

The Chicago Wilderness region has one of the most complicated geo-political landscapes in the nation, covering three states. Northeastern Illinois has more units of local government than any other metropolitan region in the nation. Land use decisions are made daily within these municipal boundaries, often in isolation, and with a limited view of how it will affect the region's ecological health, climate resilience, and biodiversity.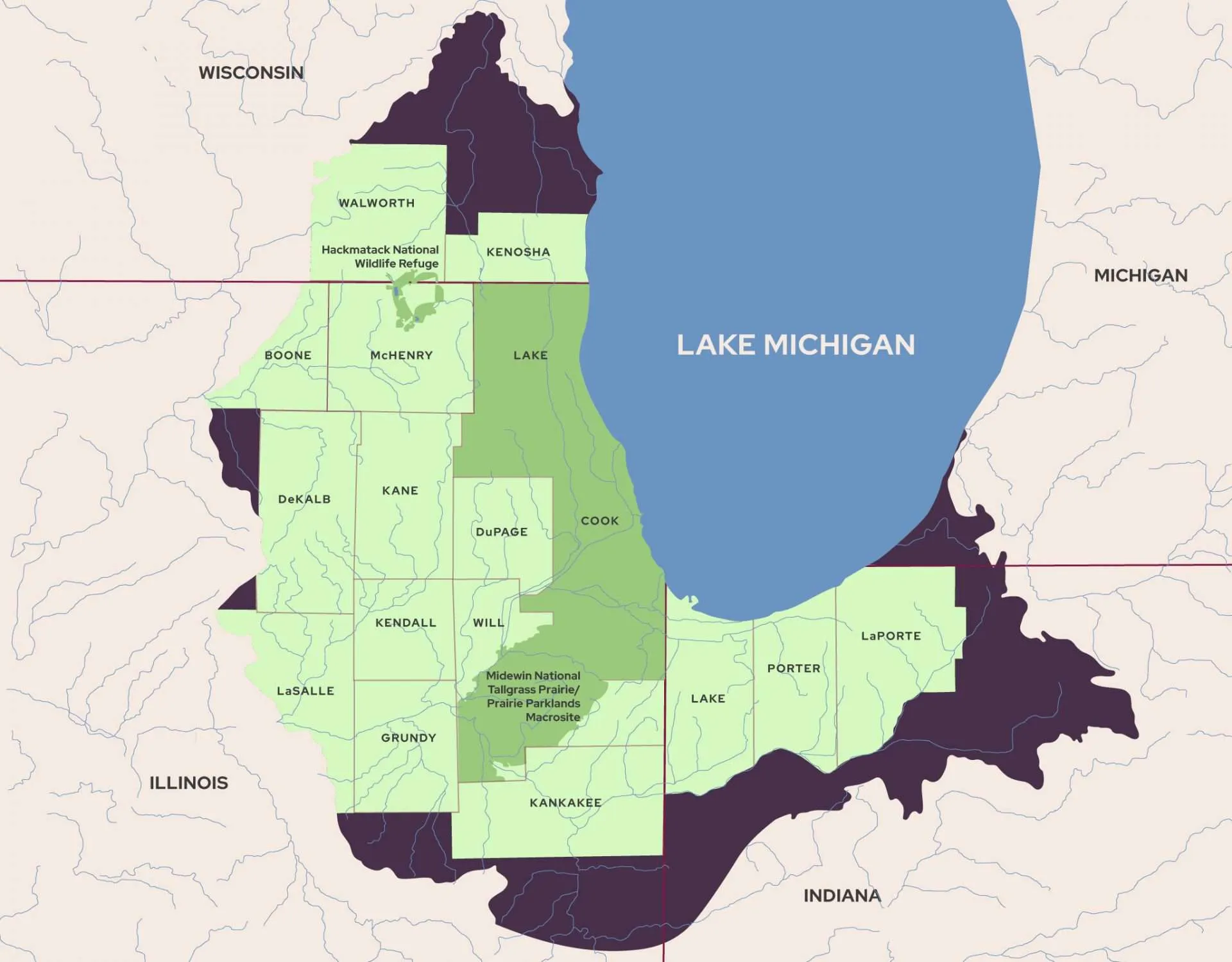 Our Projects are at the Scale of the Region
Looking at the scale of the region requires that projects be dynamic, strategic, and collaborative with diverse partners and communities. We take on initiatives that light up our whole region, such as advocating for stronger water quality standards and creating the region's first headwater streams plan. We are an incubator for innovative programs that engage community members in advocating for and enjoying nature, like Space to Grow and TreeKeepers. These programs and projects transform our communities, enrich the way we teach our children, expand how we understand and interact with nature, and reconnect and heal the ecology of our waterways.
As a trusted organizational partner and convener, we do not hesitate to join the fight against major transportation and infrastructure projects that would impact critical natural and agricultural resources. We build coalitions, provide leadership, and litigate when prudent.