Interested in becoming a secondary employer?
Email apprenticeship@openlands.org with questions or to learn more about the ARA program.
Become a Secondary Employer
The Openlands Registered Apprenticeship Program (2021-IL-81294) is a 3-year, Department of Labor-approved program to provide an accessible career pathway for aspiring tree professionals of all backgrounds.
Openlands screens, interviews, and hires individuals interested in creating a career in the tree care industry and provides them with an arboriculture background with their first year of On The Job Training and Related Instruction hours.
After completing one year of hands-on and classroom training with Openlands, Apprentices are transferred to a Secondary Employer, where they will join a tree care team to continue to perform on-the-job training at client sites and refine their knowledge and skills with more advanced industry and employer-specific classroom training.
Throughout the program, Openlands acts as the program sponsor and will work with Apprentices and Secondary Employers to complete any necessary administrative or reporting needs.
At the completion of the program, the Apprentice will receive program certification from the Department of Labor and, in most cases, be eligible to sit for the ISA Arborist exam and, if desired from both the Secondary Employer and Apprentice, continue employment at the Secondary Employer's organization.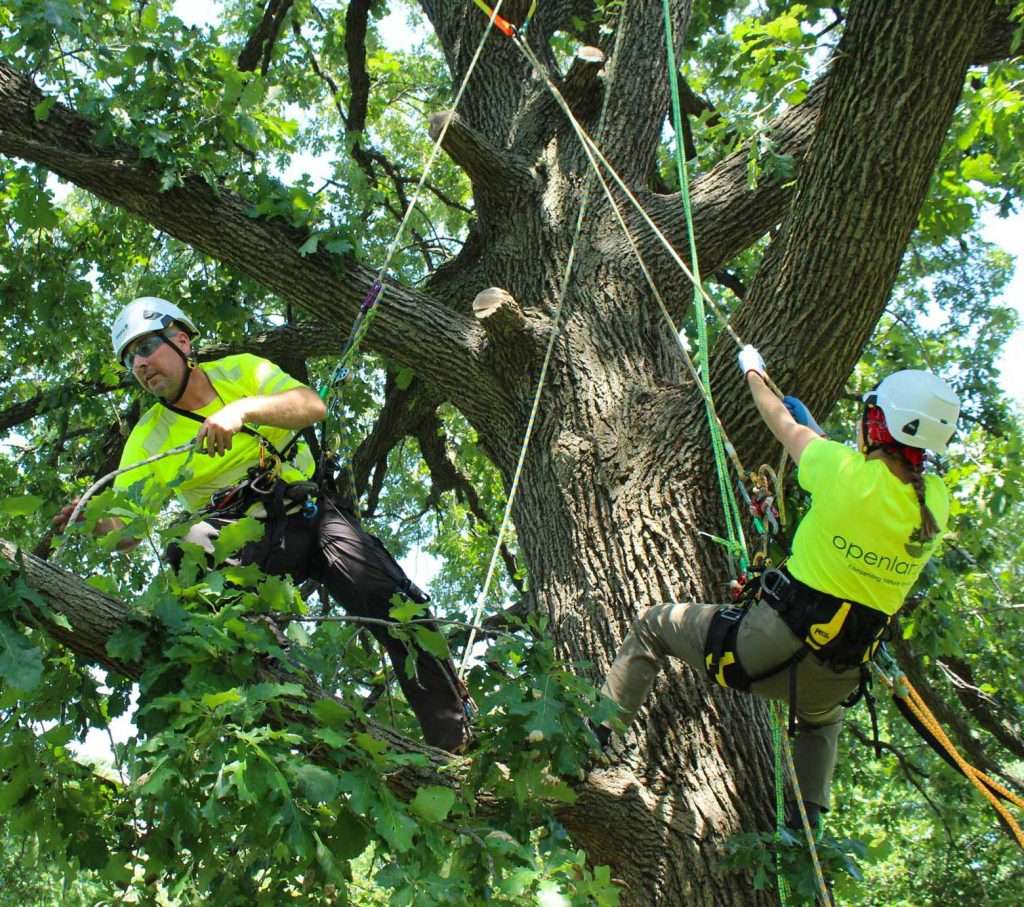 Benefits of Hosting an Apprentice
What Employers Can Expect
On-the-Job Training (OJT)- OJT hours are acquired through performing work or job tasks. Apprentices will need to demonstrate competencies in each of these categories to complete the program.
Adhere to ANSI and employer safety standards for all work.
Identify common trees and shrubs in the employer's region
Perform rigging on the ground and aloft
Access trees safely
Operate a chainsaw on the ground and aloft, and perform field maintenance
Operate a chipper
Prune trees and shrubs from the ground and aloft, according to ANSI A300
Remove trees and shrubs
Operate vehicles with or without a trailer
Operate aerial lifts
Operate stump grinder
Participate in responses to storms and disasters
Related Instruction and Classroom Learning
Formal/informal classroom hours are gained through in-person learning, readings, and training opportunities.
Arborist Skills 1 & Openlands Certified TreeKeepers Course
Tree and Shrub Identification
Arborist Equipment Fundamentals
Introduction to Climbing
Arborist Skills 2
First Aid/CPR certification
Preparation for Commercial Learner's Permit written test
Preparation for State Pesticide Applicator Exam
Teamwork and Leadership Development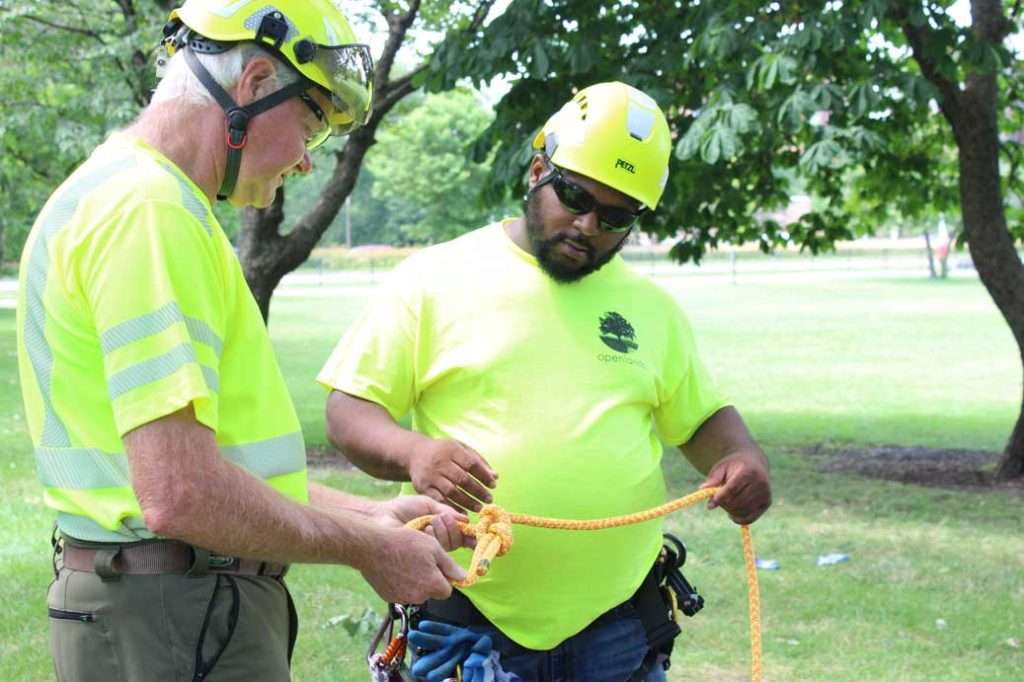 Rigging and Tree Removal Fundamentals
Applied Aerial Work
Arborist Skills 3
Advanced Rigging and Tree Felling with Field Skill Building
Plant Health Care Treatments
Transition to Leader