For more information on conservation easements, please email land@openlands.org or get in touch via our contact form.
Ensuring beloved places are protected in perpetuity, creating a lasting legacy for future generations.
The desire to protect and preserve the significant features of one's land is the driving force in establishing a conservation easement. Conservation easements provide assurance that beloved places be protected in perpetuity, creating a lasting legacy for future generations. Over the past 40 years, Openlands has assisted over 100 communities and agencies across northeastern Illinois in acquiring land and conservation easements to directly preserve over 15,000 acres of open space throughout northeastern Illinois. 
A conservation easement is a voluntary and legal agreement that allows landowners to retain desired rights to their private land while protecting important property features like woodlands, water sources, or native plantings. Over 16 million acres have been protected nationally by land trusts through conservation easements.
Typically, conservation easements provide public benefit through private land. Potential public benefits include public access, recreational opportunities, economic growth, scenic views, historic preservation, wildlife habitat, and more.
Hear Elena Spiegelhoff's story of protecting her family farm with a conservation easement.
A conservation easement "runs with the land," meaning it applies to both present and future owners. A conservation easement's purposes will vary depending on the character of the particular property and the needs of the landowners. The entire property can be protected, or just a particular parcel. A land owner can give up one or more rights to their land, such as the right to occupy, lease, sell, develop, construct buildings, farm, harvest timber, etc., and conservation easements also offer potential tax incentives.
An easement's conservation values might include any one or more of the following:
Protect scenic vistas visible from roads and other public areas;
Maintain and improve wildlife habitat and migration corridors;
Maintain and improve water quality;
Perpetuate and foster the growth of healthy woodlands;
Ensure that lands are managed so that they are always available for sustainable agriculture and forestry;
Allow public access if desired.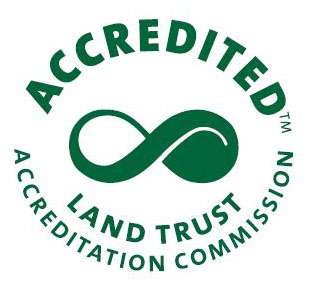 Openlands is a resource for property owners looking to preserve their land. As an accredited land trust, Openlands is responsible for ensuring that the terms of the conservation easement are upheld in perpetuity. We offer support and can answer questions along the way.