Openlands does a lot of things. We plant trees and transform schoolyards into safe playgrounds and lush gardens. We build new trails and take families on canoe trips. And we protect the Forest Preserves and help to pass new laws to support conservation. We also are are a land trust, meaning we purchase land from willing sellers and then hold it until a public agency can buy it from us, forever keeping it as open space — instead of the next big box store.
Today, Openlands is excited to share that we have been reaccredited by the Land Trust Accreditation Commission. Being an accredited land trust is important. It means that Openlands demonstrates sound finances, ethical conduct, responsible governance, and lasting stewardship of the lands we protect. As an accredited land trust, we apply best practices in land protection transactions that conserve the green spaces of the Chicago Wilderness region for all to enjoy.
"Openlands is thrilled and honored to reach this important milestone in our organization's history," said Openlands President and CEO Jerry Adelmann. "As Chicago's regional land trust, Openlands has helped to protect more than 55,000 acres in northeastern Illinois and the surrounding region, with projects such as the Openlands Lakeshore Preserve, Midewin National Tallgrass Prairie, and Hackmatack National Wildlife Refuge. Reaccreditation is a mark of confidence that will energize our land conservation efforts and it's a boost of encouragement as we expand programs and our impact."
We have been a Land Trust Alliance Member since 1983, and in 2013, Openlands was accredited for the first time by the Land Trust Accreditation Commission. The Land Trust Accreditation Commission is an independent program of the Land Trust Alliance, a national land conservation organization working to save the places people need and love by strengthening land conservation across America.
---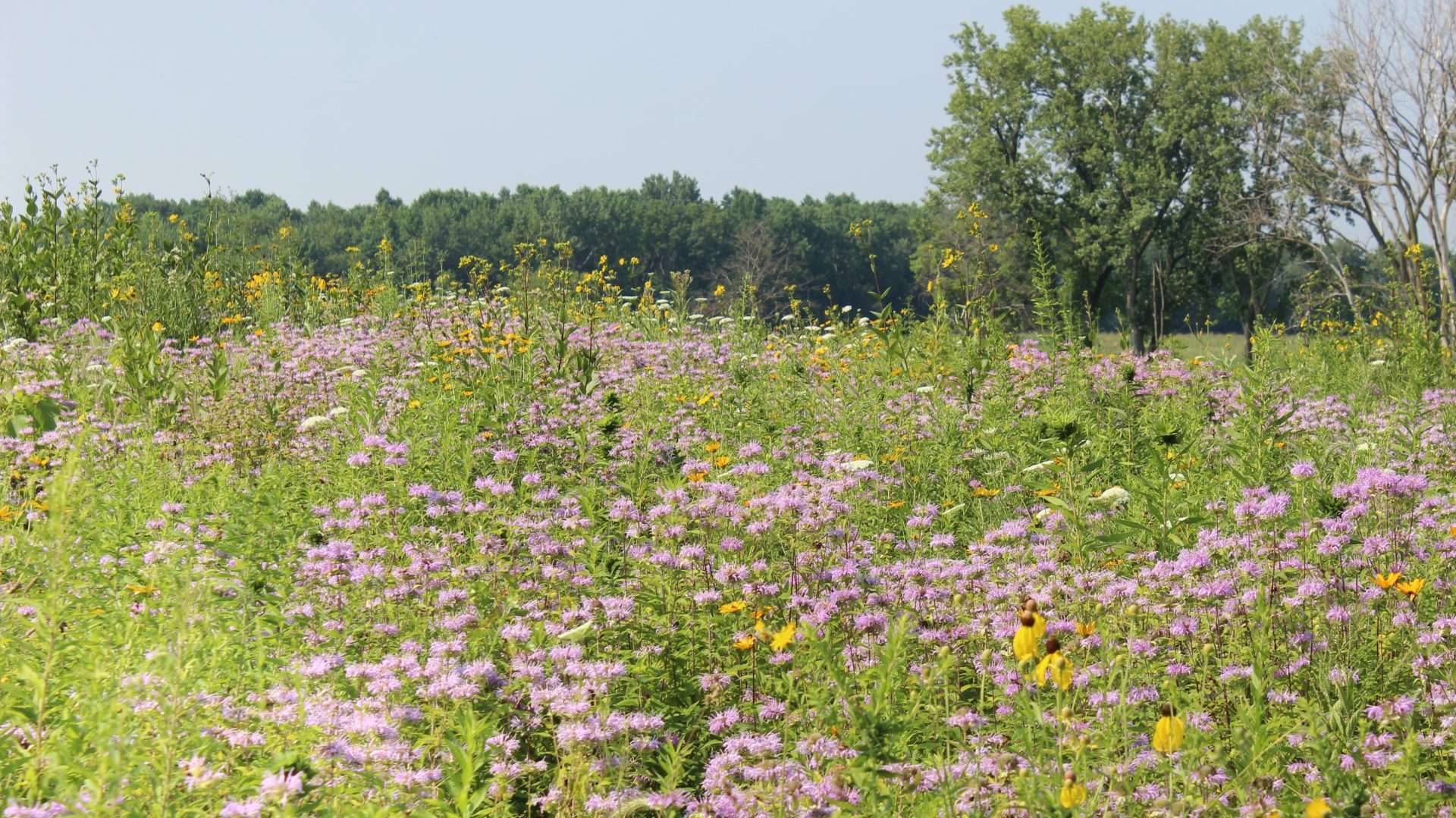 Nationwide, over 400 land trusts have been accredited by the Commission, and together, we are leading a movement to protect the lands that Americans love, to restore native landscapes and expand access to trails, and to use solutions based in nature to combat the threats of climate change.
Here in the Chicago region, reaccreditation reaffirms Openlands' commitment to connecting people to nature where they live. It supports our efforts to protect places like Hackmatack National Wildlife Refuge and Midewin National Tallgrass Prairie. It helps us establish new parks and school gardens in Chicago. It deepens our work with regional partners to create new access points to water trails from Lake County to Will County. And it provides us with the tools and resources to steward some of the region's truly spectacular natural treasures, such as Deer Grove East Forest Preserve and the Openlands Lakeshore Preserve.
These are the places we love and we encourage you to explore them for yourself.
This year, Openlands is one of 22 land trusts to have our accreditation renewed by the Commission, and we will celebrate this distinction in October at the Land Trust Alliance Rally in Pittsburgh. We also want to add a personal thank you to Openlands Director of Regional Conservation Aimee Collins, who managed this enormous project for us internally and to whom we owe a debt of gratitude.
---
Past generations started the important work of land conservation, and the work will continue with future generations. Reaccreditation is a checkpoint along the way saying "we are fulfilling our responsibility" as caretaker for this generation.
Join us.

---
[wpvideo IwA3n46M]