Welcome to our resources page! Here you will find links to partner event calendars, safety and rental information, paddling clubs and organizations, and other water trails in and around Illinois. For even more information, send us an email at paddle@openlands.org.
Safety, Rental, and Club Information
Research your trip, and paddle appropriate to your skills, and wear a properly fitted personal flotation device (PFD) – a life jacket. Do not go into fast currents unless you are sure you can safely paddle through. Do not paddler in flood stage or after a heavy rain. Learn to recognize hazards such as downed trees or branches reaching into the water. Walk around any hazards about which you have doubts. Learn to control your boat and paddle with people who are familiar with the waterway.
If you feel uncomfortable with any of the above, consider taking a paddling class or joining a club or organized event.
Reading USGS Stream Gauges
USGS Stream gage web pages usually include a graph and table of gage height in feet and also of stream discharge in cubic feet per second. It helps to plot the median gage height and stream discharge to see if the current are much different than the medians. To do this, go to the box near the center of the page, and under output format choose "Graph w/ stats." then click the "GO" button to the right.
A line of triangles will appear on the graphs showing median values. If the current gage heights and stream discharges are much higher than the medians, this may indicate that the water level is too high for safe paddling. If they are much lower, it may indicate that the water will be very shallow. This will vary from stream to stream, so this is not an absolute, but it can be used as a first step in deciding whether to paddle on a given stream or river at a given time.
You can help other paddlers by reporting your trips in the comment box below. Include the name of the river, where you put in and took out, the date, and a characterization of the water level using these terms.
Cook County Forest Preserves is developing camping facilities, some of which are near water trails. Check out their website for information on the location of camping facilities and the status of whether they are open.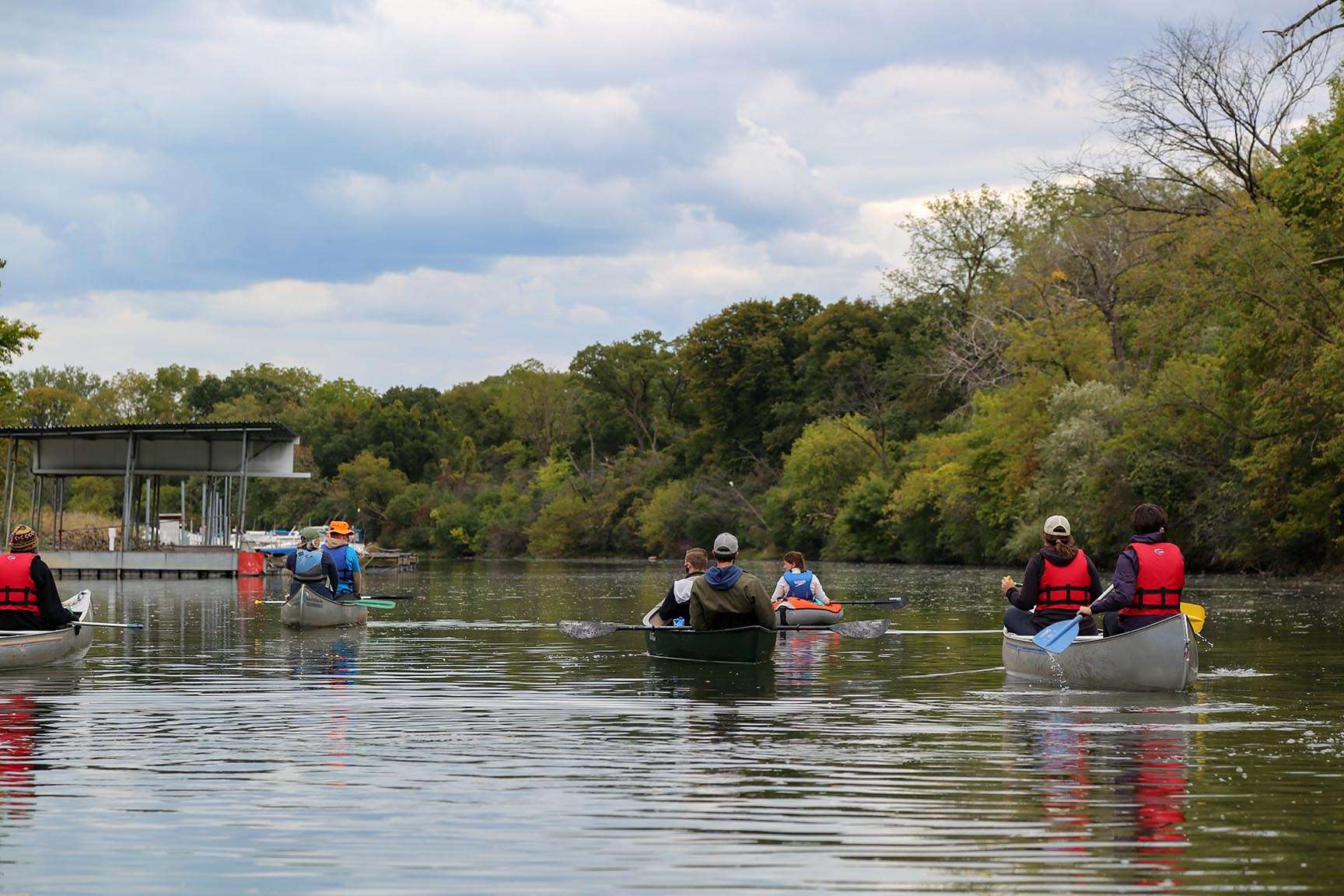 Water Trails in Calumet comprise a number of connected natural and man-made waterways, including both rivers and lakes.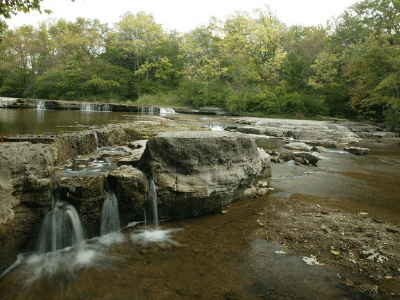 The Des Plaines River begins in Racine County, Wisconsin and flows south through Illinois for about 95 miles.