Many of us don't realize just how much natural beauty surrounds us in northeast Illinois or that even as the most populous part of the state, we are also home to the richest diversity of wildlife. A February 2018 story in the Chicago Tribune highlights the difficult reality of caring for all these special places. It is true that many ecological restoration projects amount to very little when conducted the wrong way or when inadequate resources are allocated for long-term care.
But none of this should negate the importance of ecological restoration. Restoration is the process of returning the land to a healthy state for nature, wildlife, and people. The Tribune article suggested one of the best ways to achieve this goal would be to prevent the sources of natural area degradation, but that's just impractical: decades of urbanization and development coupled with ordinary human interaction with the land have reduced the health of natural areas, but we can correct that through restoration.
Success in these projects requires careful consideration of the sites we choose to restore, and it is imperative to involve local communities and volunteers in the process to foster greater responsibility and greater appreciation for the land and water. And when restoration projects are done correctly, the results speak for themselves.
---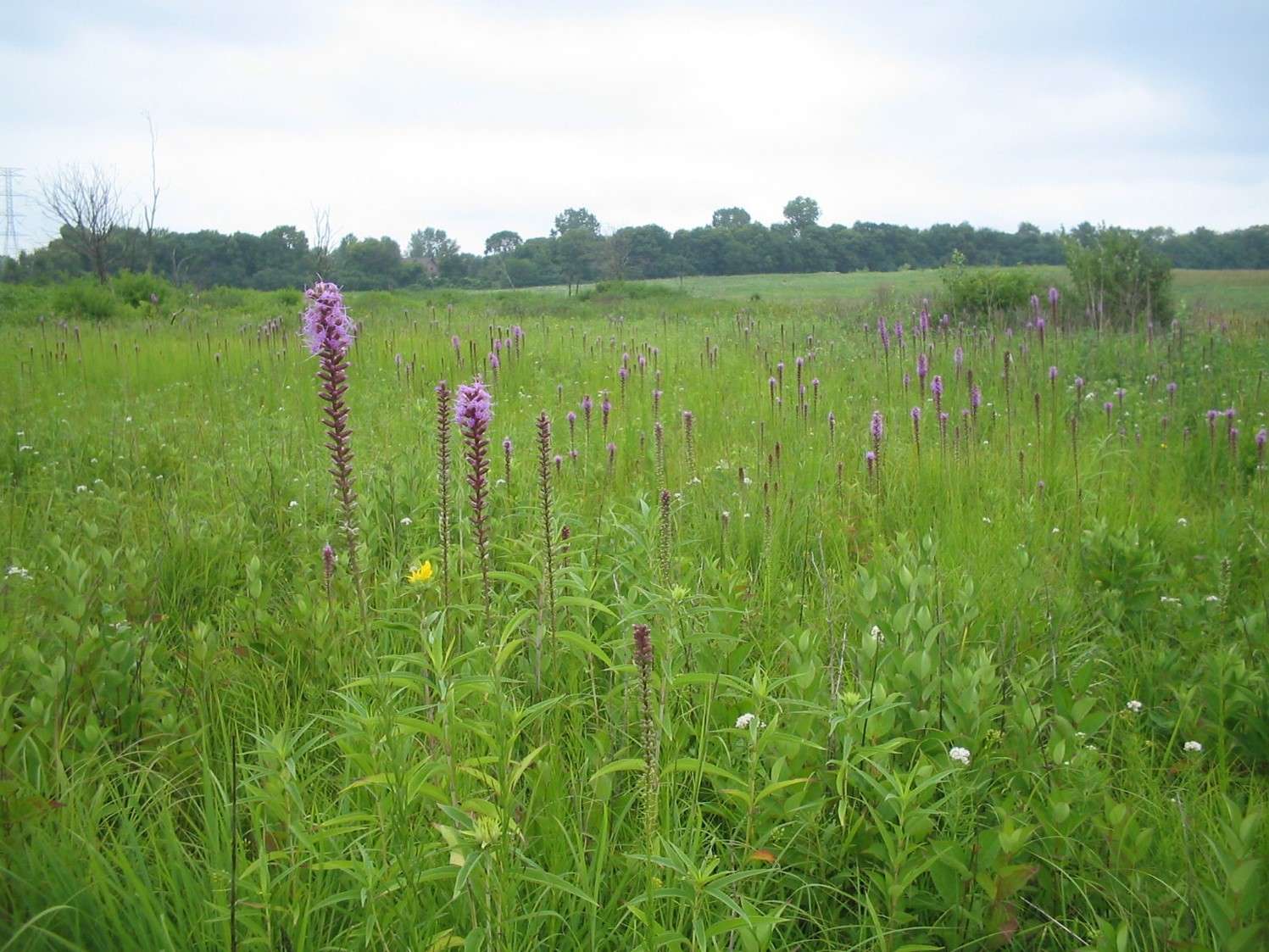 Blazing Star flower at Liberty Prairie Reserve
A recent study prepared by Stantec Consulting valued the return of two restoration projects managed by Openlands for the Forest Preserves of Cook County. It shows that short and long-term gains from restoring natural, recreational, and cultural features of Forest Preserves produced financial benefits that are worth more than eight times their costs. We've also seen how restoring pre-European settlement wetlands can dramatically reduce water pollution and localized flooding, with less water running off into streets and into basements. Flooding is reduced, visitation increases, and the local economic benefits.
These restoration sites — Deer Grove East and Tinley Creek Wetlands —were chosen explicitly for their ability to impact the bigger picture, and while restoration ecology is a young science, it is informed by rigorous data, showing us which sites hold potential for high quality restoration even in the face of a changing climate.
If we, as conservationists, continue to toil away on restoration projects without seeing how all the pieces fit together and without reaching out to the communities who live nearby, we will continue wasting our resources. Here, where the Great Lakes meet the Great Plaines, it is our collective responsibility to care for these landscapes and to protect what's left for the benefit of people and nature.
---
As part of the O'Hare Modernization Program, Openlands managed the restoration of five sites in the Des Plaines River Valley. Following restoration, several of these sites were enrolled in the Illinois Nature Preserve System. For more information, please contact Land@openlands.org.