Have you tried enjoying the outdoors along a long-distance trail yet? Our region's recreation trails are among the easiest ways to enjoy the area's natural landscapes. Find peace and solitude or share an experience with family and friends while you run, walk, bike, or hike in natural serenity!
One of the region's best known trails is the Salt Creek Greenway Trail, which spans two counties of forest preserves, offers access to the Salt Creek Water Trails, and provides excellent wildlife viewing opportunities.
Spanning 25 miles from Busse Woods in Elk Grove Village to the Brookfield Zoo, the Salt Creek Greenway Trail connects 12 communities and over 300,000 residents overall. The Salt Creek Greenway includes both a paved land trail and the water trail, the latter of which is featured in our Paddle Illinois Water Trails guide. Both trails connect through the Forest Preserves of Cook County as well as the DuPage Forest Preserves.
Whether by land or on the water, you will pass under shaded canopies, through open prairies and savanna, and through protected Illinois nature preserves along the Salt Creek Greenway Trail.
---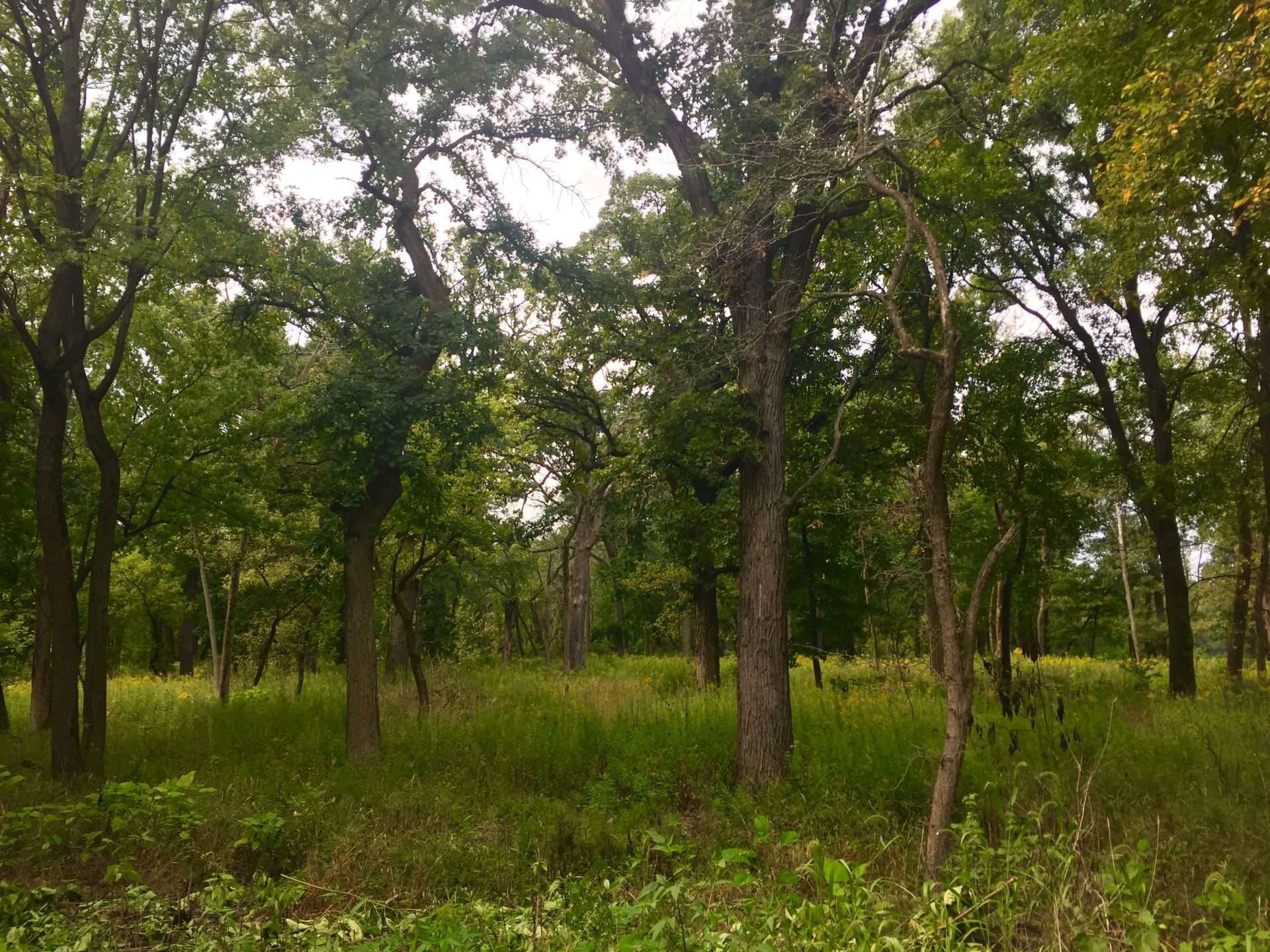 Directions
There are many access points along the route of the Salt Creek Greenway Trail. You can find the nearest land access point to you using this complete system map from the Elmhurst Park District. If you're looking to paddle Salt Creek, our paddling guide lists the launch sites.
If you are looking to complete the trail from one end to the other, Busse Woods is located in Elk Grove Village. Enter on the south side of Higgins Road (Route 72), approximately 0.25 miles east of I-290. Access from Brookfield Zoo is North of the zoo along 31st Street, immediately west of First Avenue in Brookfield.
---
What can you do there?
Paddle the Salt Creek Water Trail

: Salt Creek consists of four sections, each offering a distinct paddling experience as you wind through residential areas, forest preserves, and parks. Learn more.
Biking, running, and walking

: The Greenway Trail is also composed of a series of paved trails winding through dedicated nature preserves, forest preserves, and local parks — all of which make for a pleasant stroll or a full day's hike. The northern section of the trail connects to the Grand Illinois Trail via the Illinois Prairie Path.
Make a Day or Weekend of It!
Brookfield Zoo: The Salt Creek Greenway Trail conveniently ends near the Brookfield Zoo, which is open from 10am-5pm on weekdays and 10am-6pm on weekends. Tickets cost $19.85 for adults, $14.50 for seniors 65 and over, and $14.50 for children ages 3-11. Save a dollar per ticket when you buy online. (Please note: there is no direct access to the zoo from the water trail)
Bemis Woods Tree Top Adventures: Whether you're looking for a challenge or a fun activity for kids, Bemis Woods Tree Top Adventures has something for you. Prices range from $28-58 per person, and the courses are open from April 1 to November 30.
Dorothy and Sam Dean Nature Sanctuary: This "passive park" in Oak Brook boasts a unique combination of ecosystems (oak savannah, wetland, pond, and prairie habitats live in close proximity in the Nature Sanctuary).
Wolf Road Prairie: Wolf Road Prairie is an excellent example of the original tallgrass prairie of Illinois, and boasts unique native plants and wildlife. It is also one of Cook County's best spots for birding.
Songbird Slough: On the north end of the greenway trail, Songbird Slough is a 393-acre glacial kettle formation with excellent wildlife viewing opportunities. This unique prairie is not to be missed!
Illinois Prairie Path: This multi-use trail spans 61 miles across Cook, DuPage, and Kane counties and includes many Illinois recreated prairie restorations. Openlands helped to establish the Prairie Path as the nation's first rails-to-trails conversion.
Discover! If you're a photographer or just an avid Instagrammer, bring your camera or phone and share what you find at the Salt Creek Greenway! Tag your Instagram posts with #DiscoverYourPlace to be featured on our stream and please share with us the highlights from your adventure.
---
Check out more of our recommendations for getting outside in the Chicago region.