No matter your feelings on city life, we can all appreciate a quiet moment with nature in the heart of the city. You can find one of the most sublime retreats into nature at Chicago's South Shore Nature Sanctuary. Maintained by the Chicago Park District, the South Shore Nature Sanctuary is six acres of dunes, wetlands, woodlands, and prairies within South Shore Beach Park.
This small nature preserve sits peacefully on the shores of Lake Michigan, home to a short boardwalk and some magnificent views of the lake and the skyline. It is a great location for a short walk in the city or to make part of a larger day in the community. There are two rest areas within the nature sanctuary if you want to bring a picnic.
The nature sanctuary is one of more than 50 natural areas found across Chicago parks. The Park District has committed to protecting and expanding these natural areas to allow residents richer experiences with the nature around us, to provide habitat, and to preserve some of the landscapes that existed in our region before European settlement. The nature sanctuary is also one of the city's best locations to spy an amazing array of migrating bird life. Our location along the shores of Lake Michigan makes Chicago an important intersection for birds as they make seasonal migrations along the Mississippi region and across the Great Lakes. Spots of green along the lake here or at places like Montrose Point are just beckoning to them!
---
Getting There
The South Shore Nature Sanctuary is located behind the Cultural Center (7059 S South Shore Drive). Both are accessible from the Metra Electric South Shore stop or the 6 and 71 buses. It also sits at the southern end of the Lakefront Trail (details below)! Parking is available on site.
Site information via the Chicago Park District.
---
Activities and Amenities
In addition to the nature sanctuary, you can make use of some of the other features within South Shore Beach Park.
---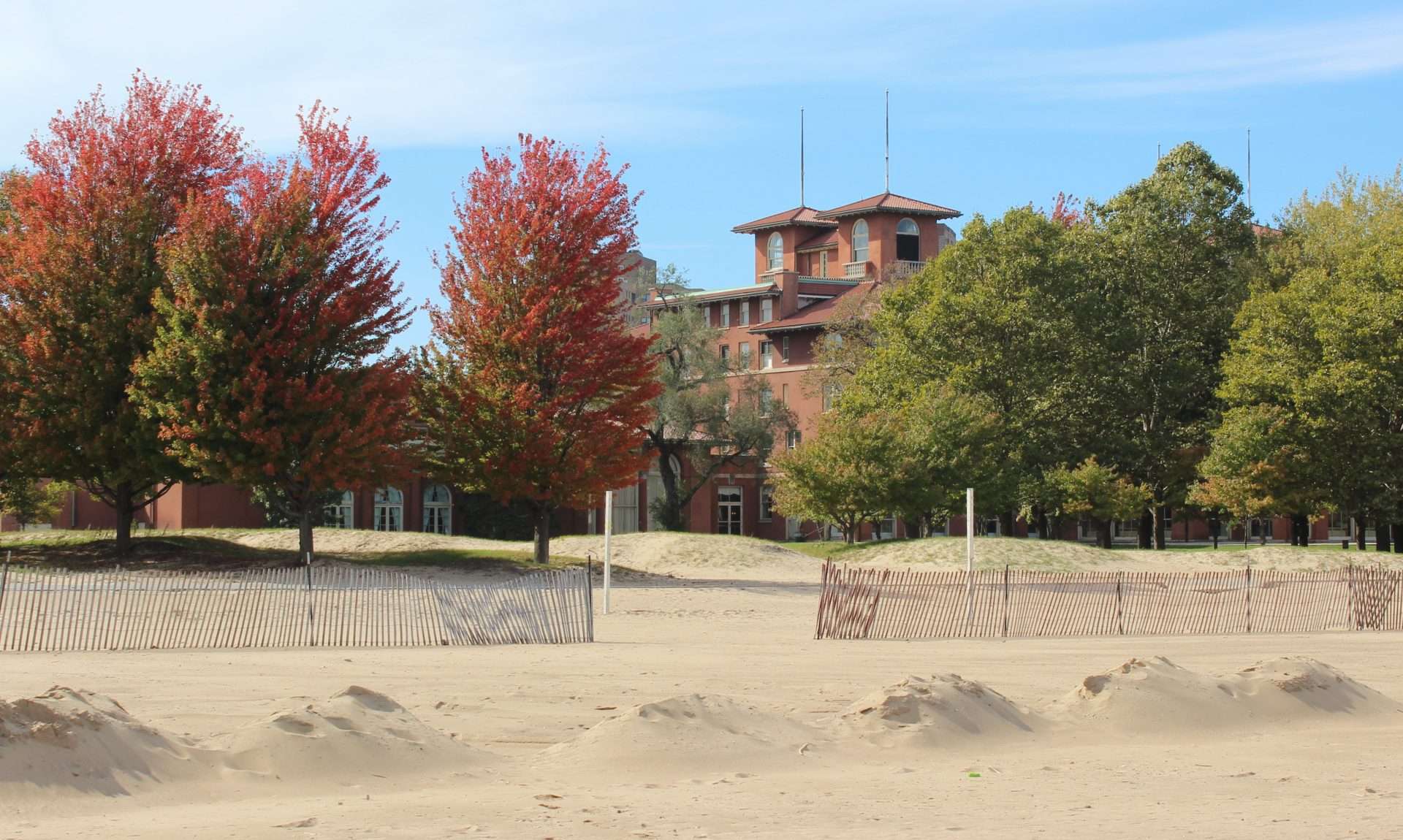 Make a Day of It!
---
Check out more of our recommendations for getting outside in the Chicago region.