Two forest preserves in southern Cook County, Bartel Grassland and Tinley Creek Wetlands, have proven themselves to be phenomenal destinations for birding in the Chicago region — and that is entirely due to years of successful restoration at the two sites.
Restoration is the process of returning the land to a healthy state for nature, wildlife, and people. The two forest preserves are across the street from one another, and Openlands has managed the restoration of these sites since 2008 and continue to as part of the Forest Preserve's Next Century Conservation Plan. By identifying and restoring conservation areas in proximity to one another, we create the habitat on the scale needed for wildlife to thrive.
The landscapes of the Chicago region are particularly important for migrating wildlife and bird species. Forests, grasslands, wetlands, and open water provide stopover points for birds during their semi-annual journeys that, for some species, span across continents and hemispheres. The Great Lakes provide an important bridge between two migratory routes, the Mississippi and Atlantic Flyways, which help bird species as they move from their breeding areas to their winter homes. The resulting migrations of bird species in spring and autumn color our skies and neighborhoods with a stunning diversity of birds, but they rely on local green spaces and nature preserves like these for rest, food, and shelter.
---
Since 2008, Openlands and the Forest Preserves of Cook County have worked together to enhance over 1,400 acres of continuous grassland habitat at these two preserves. Restoration has involved removing invasive vegetation, planting native prairie plants, and engaging volunteers and the surrounding community. We worked to restore the sites' natural hydrology (the process of how water moves through an area), and in some instances, reconstructed the natural topography by shaping depressions in the land to mimic wetlands. Recreating these landscapes has led to spectacular results.
Since the restoration occurred, both preserves have attracted many grassland birds — particularly Bobolinks, Eastern Meadowlarks, and Dickcissels, as well as winter raptors such as the Northern Harrier and the Short-eared Owl — in much greater numbers and over more acres. In 2017, 11 new bird species were observed at the preserves: Greater White-fronted Goose, Alder Flycatcher, Broad-winged Hawk, Golden-winged Warbler, Black-and-white Warbler, Nashville Warbler, Mourning Warbler, American Redstart, Blackburnian Warbler, Black-throated Blue Warbler, and Black-throated Green Warbler! These species add to the 160+ bird species that have been observed at the preserves as of February 2018.
---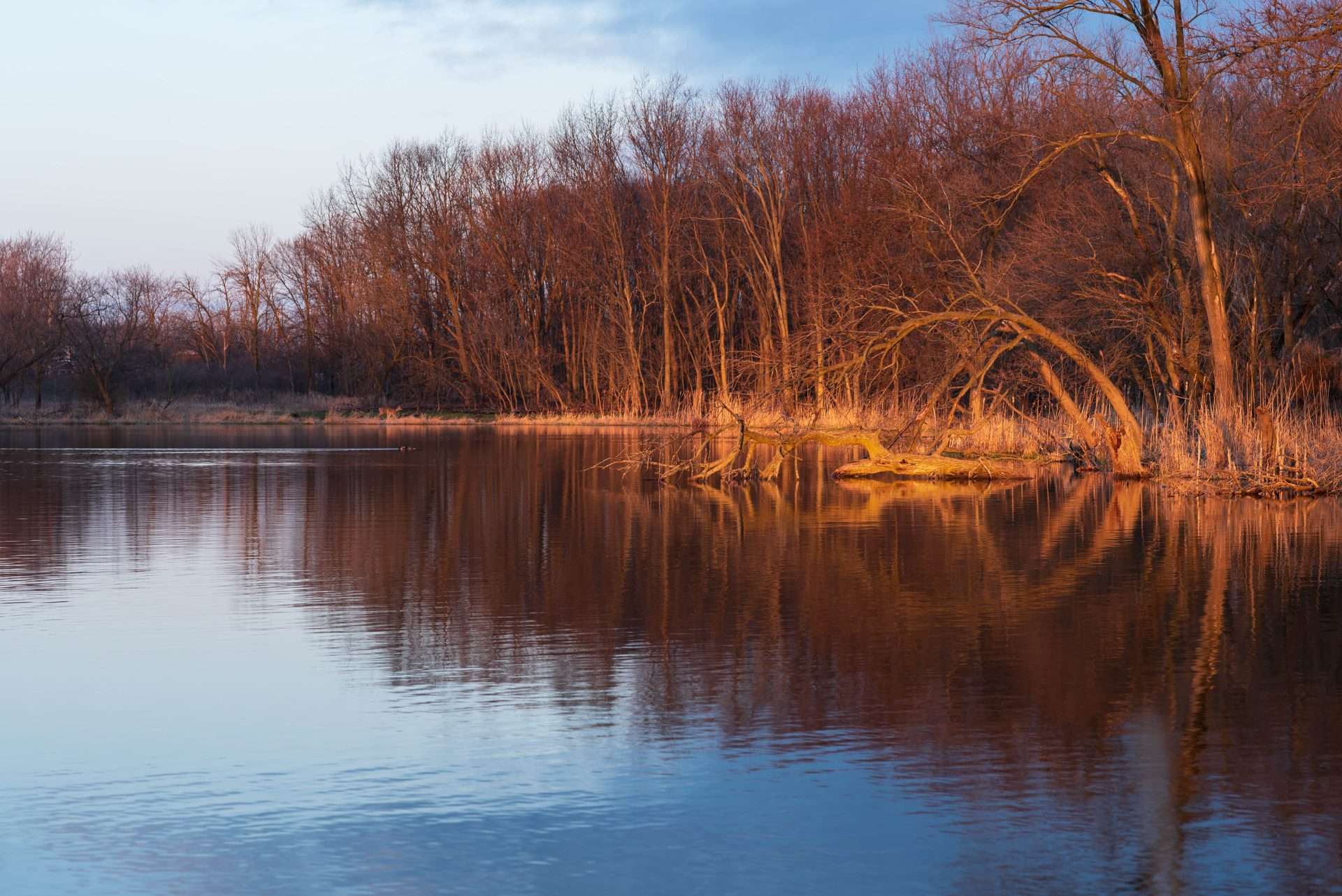 And while the abundance of bird species is reason to celebrate, the quality of restored habitat is worth protecting as strongly as we can. Following restoration, both of these preserves were awarded Illinois Land and Water Reserve status by the Illinois Nature Preserves Commission, granting additional protection for these special places. Over 900 acres of Tinley Creek Wetlands were protected in 2017 as Bobolink Meadow Land and Water Reserve, and Bartel Grassland Land and Water Reserve is 585 acres of protected natural areas.
Additionally, both preserves earned recognition from the Audubon Society in 2016 as an Important Bird Area. Important Bird Areas are internationally recognized places that are chosen for their unique role in providing habitats for birds. These habitats play a vital role in the lives of birds who are endangered or threatened, either by providing breeding grounds, pathways for migration, or places to spend the winter. Of the 93 birds on Bird Conservation Network's species of concern in the Chicago region, 50 have been observed in both preserves, including six endangered and one threatened species.
Through many efforts and the work of several partners, the restoration of Tinley Creek Wetlands and Bartel Grassland has been one of the most successful bird conservation projects in the Chicago region. After ten years of restoration, the promise of these grasslands has been fulfilled, and these preserves hold potential to serve as a regional resource for years to come.
---
Visit the Preserves
Bartel Grassland and Tinley Creek Wetlands are located at the intersection of Central Ave. and Flossmoor Rd. near Tinley Park. Ready to try out birding for yourself? We have some tips.
Learn more about Openlands' land preservation efforts.
---
Audubon Great Lakes, Bartel Grassland Volunteers, Chicago Department of Aviation, Chicago District of the U.S. Army Corps of Engineers, Living Habitats, and the Illinois Nature Preserves Commission all assisted with these projects.
Special thanks to local nature photographer Erin Soto for sharing all the above images of Bartel Grassland.