Maybe you know them from walking through your favorite forest preserve or from raking their leaves in the fall. Maybe you know them from memories of picnics beneath their shade, from playing under one in your neighborhood park, or from collecting and investigating their acorns as a kid just because you were curious. Oak trees are something many of us remember and cherish, and they are a towering icon across our landscapes.
Often referred to as the "king of trees," oaks play a vital ecological role wherever they grow. Historically, oaks were dominant trees in the great wilderness of the American frontier — forests covered a million square miles of North America east of the Mississippi River at the time of European settlement.
But as the United States expanded westward in the 1800s, these great forests were cleared for their resources. By the turn of the century, the majority of the "old growth" forest in Illinois had been logged, and much of the original forest land was converted to towns, cities, and agriculture. In those places, "second growth" forests grew on the leftover land.
Though large portions of oak ecosystems have been cleared or depleted, Openlands has worked to preserve the remaining oaks in our area through restoration, preservation, and replanting.
---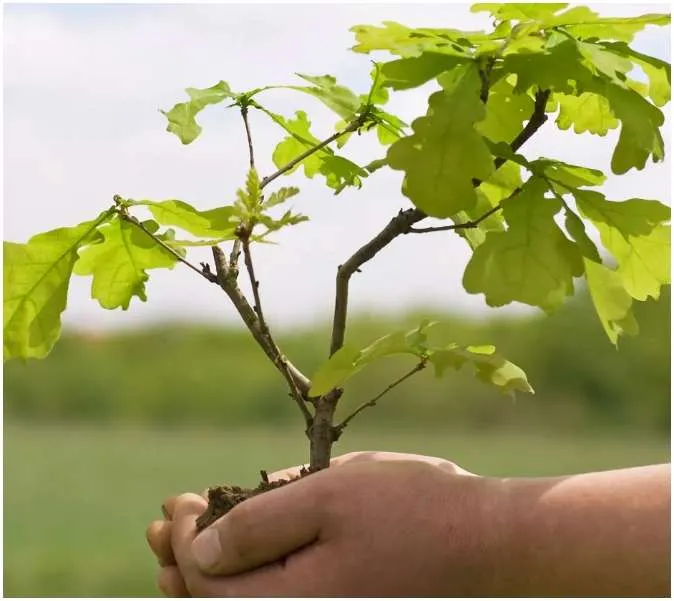 Foundations of a Landscape
Oak ecosystems, both woodlands and savannas, support high biodiversity because they are heterogeneous environments. Their open canopies create highly variable light levels and foster variability in soil moisture, pH, potassium, and organic matter. This heterogeneity allows numerous plants and animal species to find niches within the ecosystem. Yet you may be asking yourself, what does any of that mean?
It means that oak trees are important, and that they are keystone species in the Chicago Wilderness region. As a keystone species, they are essential to the foundations of an ecosystem due to the influence they exert on other wildlife in a given ecosystem. Managing and stewarding the health a keystone species, therefore, holds positive effects for the surrounding ecosystem.
For example, oaks provide a home to birds and insects, as well as food for numerous mammals. Further, the canopy of a healthy oak ecosystem has evolved to encourage the growth of native species at the surface level. If we focus our resources to conserve our oak trees, we can exert indirect, yet positive outcomes on the surrounding landscapes and habitats.
Over 250 species of birds migrate through our region during spring and fall migration seasons, and many of these birds prefer oaks over other native tree species. The variety of tall trees and small shrubs that grow in oak ecosystems provide essential stopover habitat for these birds as they travel across North America.
And the benefits extend beyond helping other wildlife. As a large, long-lived species, oaks are especially useful for climate mitigation via long-term carbon storage. Their vast canopies produce shade, which reduces urban heat island effects and can also reduce energy use in buildings, thereby reducing greenhouse gas emissions. As our climate continues to change and storms become more intense, we face an increased need to better capture rain water and prevent flooding, and trees function as natural water storage systems.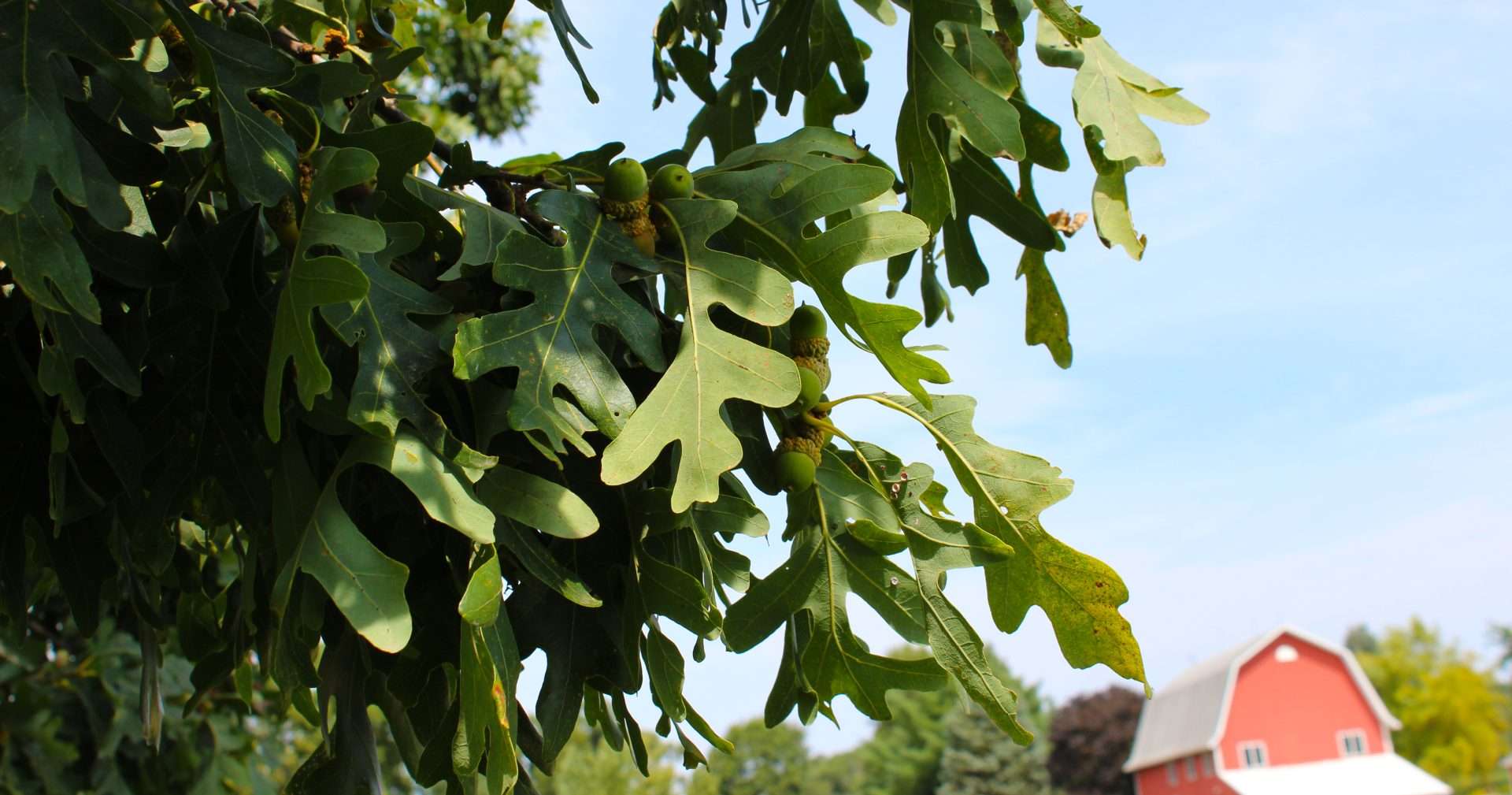 How You Can Help
For all of these reasons, restoration and management of oak-dominated ecosystems is an essential goal in promoting biodiversity and managing wildlife in the Chicago region, but the conservation community needs your help to protect these delicate ecosystems.
There are several regional tree care programs you can join and support, including Openlands TreeKeepers®. As a TreeKeeper, you will assist Openlands in the care of Chicago's urban forest and oak tree population, you can adopt trees in the City of Chicago, and you can take a leadership role in caring for Chicago's parks (and their respective trees).
You can also join us at one of our community tree plantings or you can volunteer with your county's forest preserve district to assist with restoration of natural areas. For instance, the McHenry County Conservation District has made oak ecosystem recovery a central aspect of their Green Infrastructure Plan. Additionally, the Chicago Region Trees Initiative, a coalition dedicated to improving the health of our region's forests, lists numerous ways to get involved with caring for trees.
If you're looking for other ways to explore oak ecosystems in the region, there are several places you can start. At the Openlands Lakeshore Preserve, many original remnants of oak woodland can still be found within the Preserve's boundaries. Deer Grove Forest Preserve in suburban Palatine is home to a variety of ecosystems including some spectacular oak trees. You can also visit Hackmatack National Wildlife Refuge to see some of the most impressive oak savannas for yourself.
For more information on oak ecosystems in the Chicago Region, see this report from Chicago Wilderness.
---
Openlands Forestry team has planted more than 4,000 trees across Chicago in the last four years. With the help of our TreeKeepers volunteers, we are the active stewards of Chicago's urban forest.