Maintaining a school garden year after year is a challenge, and Openlands is proud that over 90% of our Building School Gardens schools are still using their school gardens, some of which are over ten years old! Through Building School Gardens, approximately 33,000 students are directly impacted by the school gardens each day in addition to the hundreds of teachers, parents, and community members.
Openlands continues to support 58 Chicago Public Schools each year through garden team consultations, stewardship days, and additional education programming like Birds in my Neighborhood® and Eco-Explorations. One of the most impactful ways we help our school gardeners is through Building School Gardens workshops.
Held throughout the year at Building School Gardens schools, these workshops give teachers and garden team members tools that help them to maintain the garden, and to use the schoolyard as a part of class lessons, and it provides garden teams with a networking opportunity. Openlands uses an annual survey to drive the content of workshops, but a typical year-long schedule includes training on building and maintaining a garden team, stewarding a school garden, curriculum connections, and garden tours.
---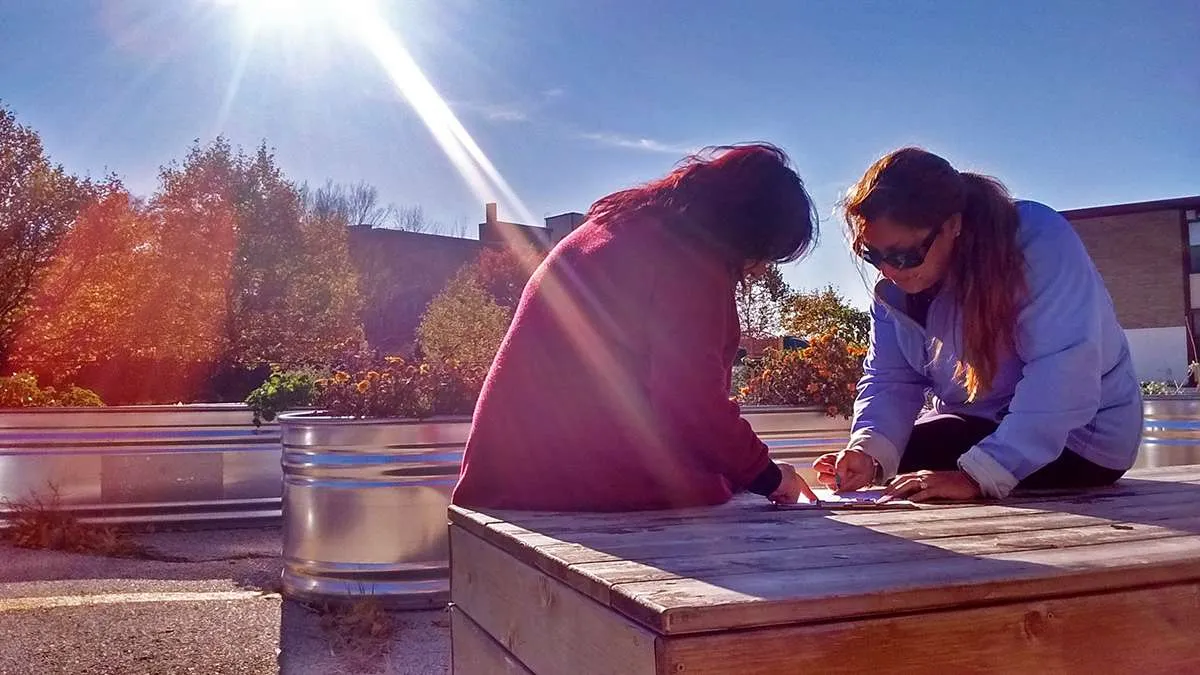 In the fall of 2016, Building School Gardens met at Webster Elementary' s new garden to share STEM (Science, Technology, Engineering, and Mathematics) lessons. In the winter, Franklin Fine Arts hosted a workshop on Art in the Garden, where participants learned how to make stepping stones. This spring, Tonti Elementary hosted a workshop on Vegetable Gardening Basics, and shared a lesson on Poetry in the Garden. The Tonti workshop was a smashing success, and teachers requested that we offer it in Spanish, which will happen on May 8 at Tonti. In addition to the Vegetable Gardening workshop in Spanish, Building School Gardens will coordinate a plant divide at Mark Sheridan Academy on May 20, and a training on Stewarding the School Garden at Palmer Elementary, at a date yet to be determined.
In the 2016-17 school year, over 20 Building School Gardens schools have been represented at these workshops. Several of these schools have had a very high level of participation among their garden team, and will therefore receive small stipends from Building School Gardens as an award for their efforts.
---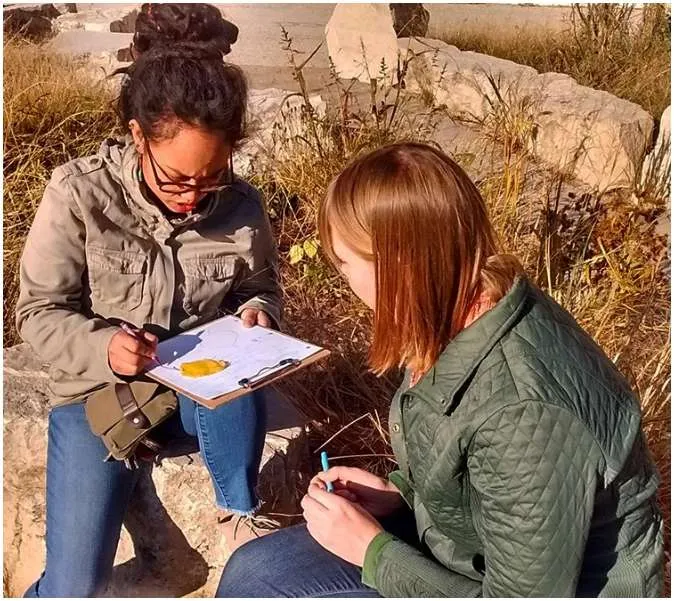 Openlands also visited the entire staff at McPherson and Webster Elementary to provide a separate training on How and Why to Teach Outdoors. For some teachers this comes naturally, but we have found that for the others that don't generally think about using the garden – or that don't even know about the garden – but a special workshop on the topic can help increase the use of the outdoor space for learning.
Building School Gardens staff are beginning to create the schedule for next year's workshops. Content will ultimately depend on survey responses from teachers, but we expect to touch on education activities related to trees and birds.
---
For more information on future Building School Gardens workshops, please contact schools@openlands.org.