Hadley Valley Preserve is located just outside Chicago, and it includes over 700 acres of trails, picnic groves, and restored natural habitat and wide open spaces.
Since 2007, the Forest Preserves of Will County have restored more than 180 acres of native habitat, working in collaboration with Openlands, the US Army Corp of Engineers, the Illinois Tollway (I-355 Extension project), the City of Joliet, the Illinois DNR, and local development. Altogether, about 148,000 individual plants have been planted to restore the wetland areas.
The quality of restoration at Hadley Valley has earned it numerous awards and accolades. Native plants and animals thrive in vast prairie, open savannas, and shaded woodland.
Hadley Valley is a remarkable resource for outdoor recreation as well as for birding and wildlife viewing. Come for day in the sun, soak up some vitamin D, and take in the sweet smell of native wildflowers as they bloom. With just a short trip from Chicago, it's a great discovery for all nature lovers!
---
Directions
Hadley Valley is just off of I-355 at the US-Route 6 exit (just North of I-80). Alternatively, Hadley Valley is accessible from downtown Joliet via the Metra Heritage Corridor Line or the Rock Island Line.
---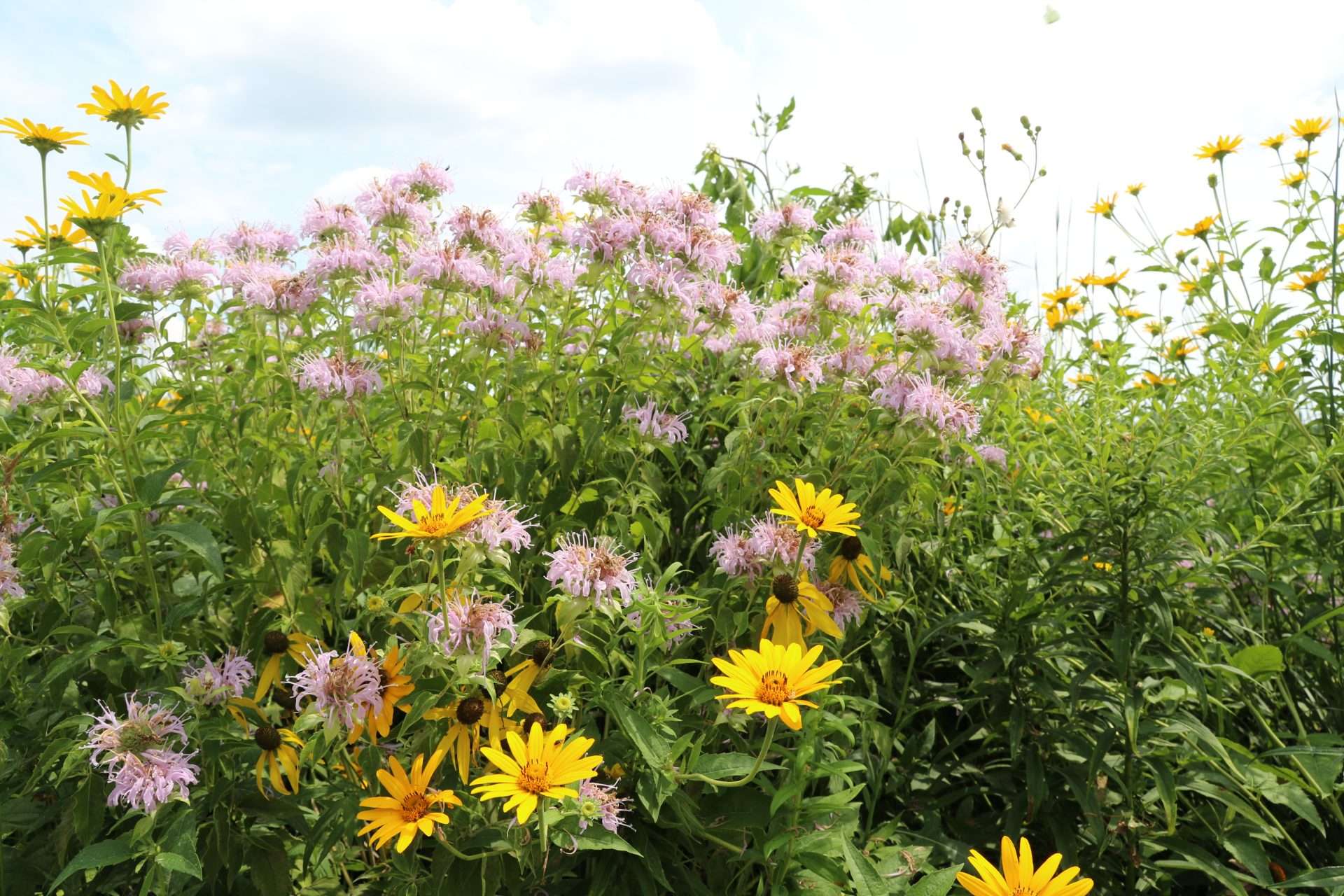 What can you do at Hadley Valley?
Hadley Valley is the place to go if you're looking to for a variety of outdoor activities to do solo or with the whole family.
Biking, Hiking, and Running: What to get some exercise? The soft rustling of the trees will be much more relaxing than the zooming and honking of cars in the city. Enjoy over 8 miles of crushed limestone trail along the native ecosystems in the preserve. The western segment is linear and travels 5.01 miles, while the eastern segment is hillier and travels 3.44 miles. Take your pick on difficulty level! Or go through the whole preserve, the paths are connected.
Picnicking: Pick a bright sunny day to bring you family and friends and enjoy a day under a shady picnic shelter. The site at Hadley is available for rental with a capacity of 100 people. Permits are required for groups of 25 or more. Learn more here.
Horseback Riding: The preserve's over 8 mile trail welcomes equestrian riders. Trailer parking is available.
Birding

: Whether you're an avid birder or out for your first time, Hadley offers an abundance of habitat to rare grassland birds. Spring and fall migrations bring a tremendous array of colors and sounds as birds pass through our region.
Explore: Bring a guidebook and unearth the secrets of native Illinois habitat. Prairie, woodland and savanna provide a diverse mosaic of wildflowers, trees, and much more! You'll find several wayside icons along the way to teach you about the preserve and what's being done to restore it.
Cross-Country Skiing and Snowshoeing: Once winter rolls around and the ground is covered in snow, you probably won't want to go for a run or bike, but you're not out of options. Bring your ski or snowshoes and hop on the trail!
Make a day of it!
Plan your trip: There's no shortage of things to do in downtown Joliet, from festivals and events to parks and trails.
Stay for a meal: If picnicking is not your thing, check out some restaurants in the area.
Orland Grassland: Just 20 minutes away from Hadley is Orland Grassland, 750 acres of restored prairie and wetland. This makes for a perfect habitat to see some grassland birds and the site was named an Important Bird Area by Audubon Society in 2017.
Discover! If you're a photographer or just an avid Instagrammer, bring your camera or phone and share what you find at Hadley Valley! Tag your Instagram posts with #DiscoverYourPlace to be featured on our stream and please share with us the highlights from your adventure.
---
Check out more of our recommendations for getting outside in the Chicago region.