On April 5, the Openlands Lakeshore Preserve got a helping hand from a group of Exelon and ComEd employees, and their families. Ten dedicated volunteers spent the morning cleaning up 100 pounds of trash from the beach. "The weather was perfect, the team did such a great job, and everyone enjoyed themselves," said Preserve Site Manager Aimee Collins.
The volunteer opportunity was one of many organized by Exelon as part of National Volunteer Week.
---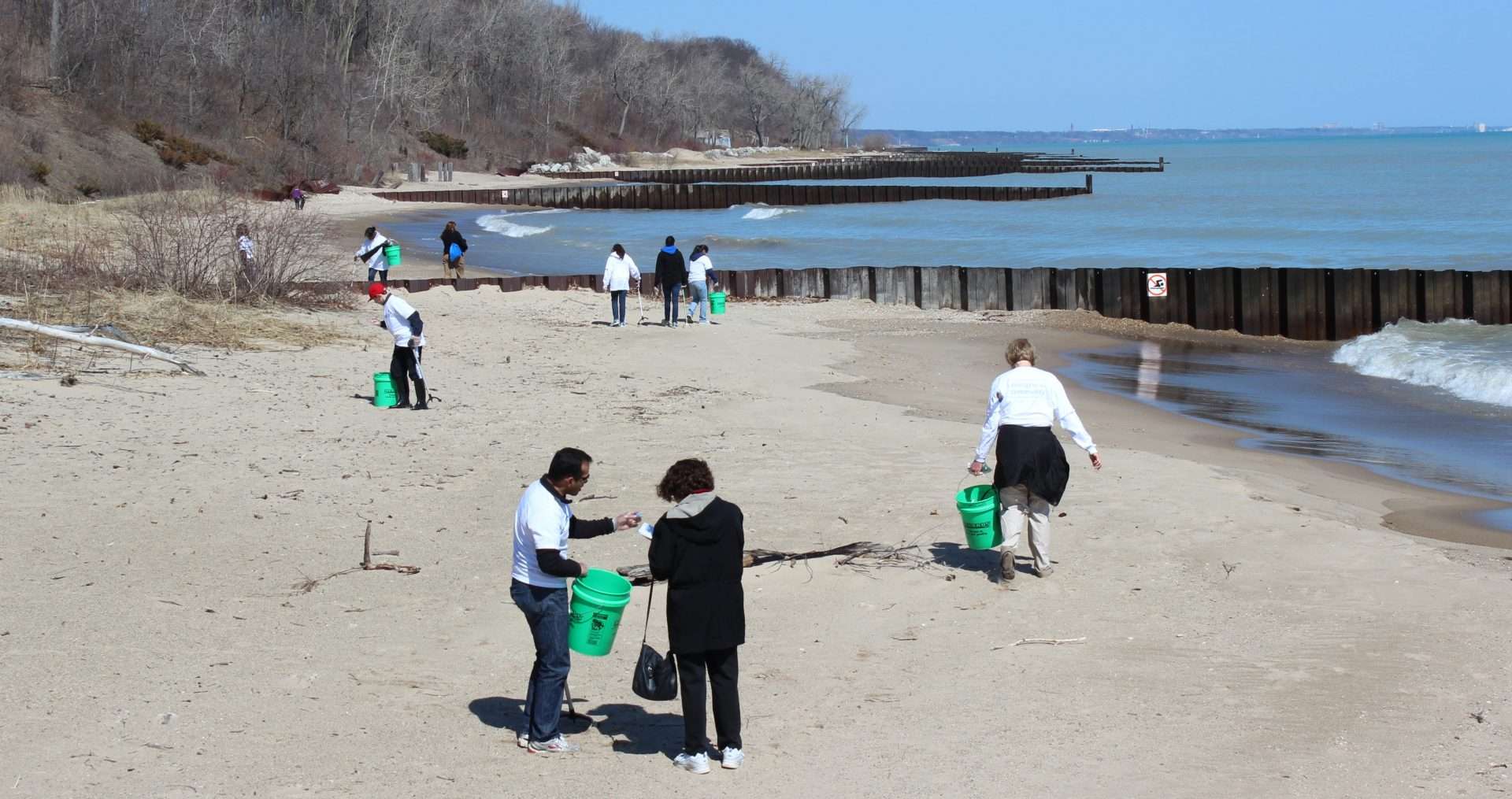 The volunteer workday, which also took place last year, was just the most recent partnership between Openlands and Exelon. The Exelon Foundation funds Eco-Explorations, wherein elementary and high school students learn naturalist skills both in the classroom and at the Openlands Lakeshore Preserve. Additionally, both Van Horne Ravine Overlook at the Preserve and the ongoing art education partnership between Openlands and Marwen are funded by the Exelon Foundation.
For more information on beach cleanups or to register your organization for a corporate workday, please contact development@openlands.org or call 312.863.6261.