Three Questions to Ask Before Lighting that Match
In Lake County, IL? Schedule an Appointment with us.
Fire can be an important tool in landscape management, but only under certain circumstances.
To the untrained observer who comes across a team of professional ecologists conducting a prescribed prairie burn, it might look easy. But fire can be dangerous, and smoke can cause health issues, so property owners who seek to burn their brush piles, prairie gardens, and more are encouraged to first consider the following three questions.
There is no need to burn piles of autumn leaves or grass clippings. Instead, when mowing, let leaves and clippings fall onto the lawn so they can break down into fertilizer. No special mulching blades are necessary. Autumn leaves can also be moved into the area beneath trees and bushes where they will protect and fertilize roots and create an un-mowed mulch area of vital habitat for butterflies and songbirds. You can also move them to garden beds or compost bins.
Find out the regulations for your town or unincorporated area. In Lake County, for instance, residents can learn which fire district they're in here and learn more about regulations here. These laws protect health and prevent the loss of lives and property.
Fire and smoke can rapidly change behavior in surprising ways, especially given our region's frequent shifts in wind, temperature, and humidity. Overhead wires and branches present hazards, as do unexpected hidden items. For these reasons, proper training and equipment are essential, along with a plan and a well-led team that can adapt to changing conditions. Property owners can hire qualified help, consider the companies listed here.  
Introductory burn classes are occasionally offered by Chicago Wilderness and local forest preserve districts for their land management staff and volunteers. Fire can be an important tool in landscape management, but only under certain circumstances.
Lands in Harmony Information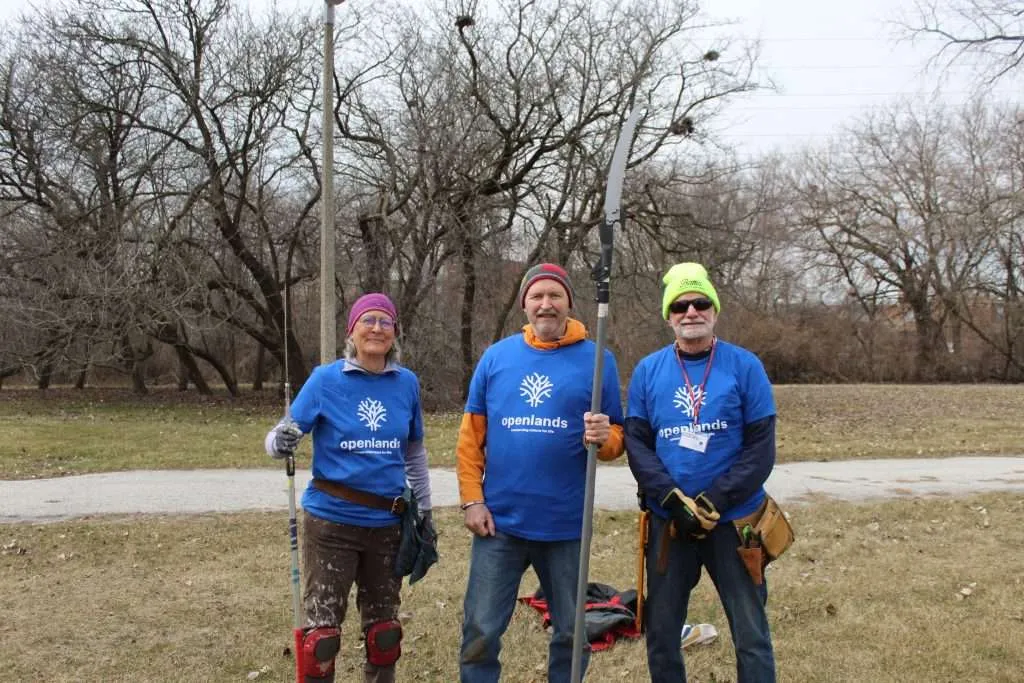 We have regular forestry and continuing education events.