The 700-page Natural Resources Management Act (S. 47) was signed into law on March 12, 2019. The Act is a sweeping plan to provide Federal support for public lands and conservation across the country, and contains many major gains.
Ninety-two of 100 Senators and 363 of 435 Representatives voted for this bill. Such consensus represents a level of bipartisanship that is rare in Washington and once again demonstrates that conserving public land, wildlife, and nature is important to everyone and is good public policy!
Included in the plan is the permanent reauthorization of the Land and Water Conservation Fund (LWCF), one of the country's most vital conservation programs, which had previously expired in 2018. Reauthorization of the LWCF happened because of such sustained public advocacy from so many individuals across the country, including you. For your time and support, we thank you.
The Natural Resources Management Act is being lauded as a major victory for conservation in the media. It is certainly big news, and as is the case with such a complex policy issue, there are significant gains, some concerning new programs, and several actionable items for our region to turn this new funding into a vibrant conservation legacy. We've broken that down for you here.
---
What's Good
Land and Water Conservation Fund: Title 3 permanently authorizes, but does not fully fund, the Land & Water Conservation Fund. This important program uses royalties from offshore drilling to acquire and protect public lands. Through this vital program, Starved Rock State Park, the Illinois Prairie Path, Deer Grove East Forest Preserve, Volo Bog, Chain'O'Lakes State Park, the I&M Canal trail system, Midewin National Tallgrass Prairie, Illinois Beach State Park, Kennicott Grove, and park districts from Chicago to Highland Park to Naperville have all received funding.
American Discovery Trail: Section 2503 authorizes signage, but no formal designation, of the American Discovery Trail (ADT). The ADT is the first coast-to-coast non-motorized trail. It runs 6,800 miles from Delaware to California and along utilizes four Illinois trails: Old Plank Road, I&M Canal, Hennepin Canal, and Great River.
Invasive Species: Section 7001 imparts new authorities to Federal agencies for protecting against invasive species, like Buckthorn and Asian Carp.
Private Land Conservation: Section 3002 creates a landowner education program that will provides information about incentives that landowners receive from conserving private lands.
Every Kid Outdoors: Section 9001 permanently encodes the Every Kid Outdoors Act, which allows free entrance to Federal lands for fourth grade students.
---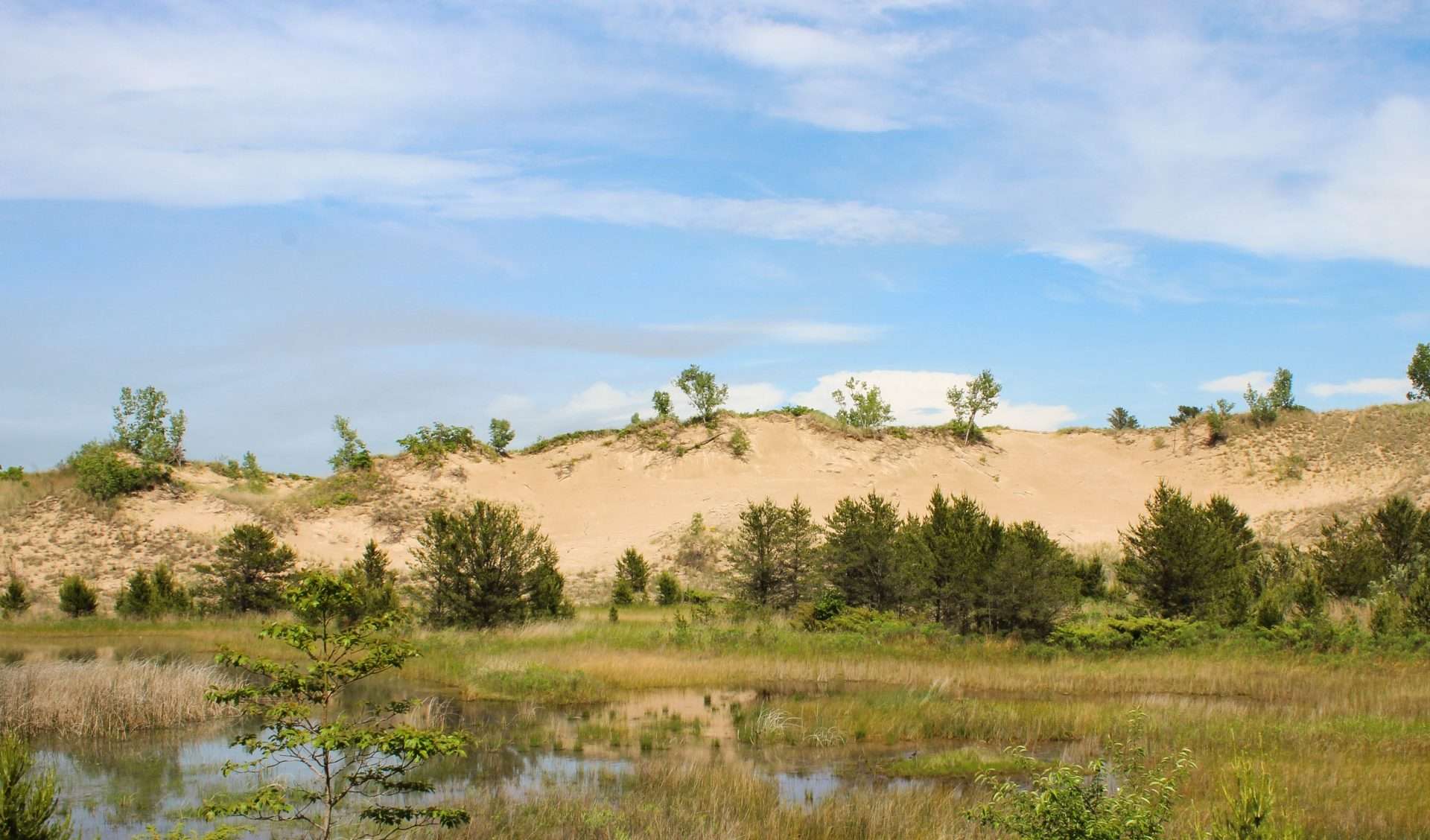 What's Concerning
The Bill also set a course for future public lands policy. Some of this new direction is concerning.
Wildlife Management: State wildlife management decisions are given priority over Federal wildlife protections. This means that Federally protected species and their habitats can be managed in completely different ways (or not at all) in each state. This jeopardizes efforts to protect species across state lines, such as sandhill cranes in Hackmatack National Wildlife Refuge. With your help, we are fighting a proposal to defer Illinois' management decisions to Federal agencies, which would create an uncertain legal framework in which neither state nor federal government is responsible for protecting at-risk wildlife.
National Heritage Areas: Six National Heritage Areas are added (a plus) but no additional money is provided for the program, which jeopardizes support for existing Heritage Areas like the I&M Canal.
Land and Water Conservation Fund: LWCF will be required to fund hunting access.
Pipelines: Land protections continue to be sacrificed for oil and gas infrastructure. For example, provisions for pipeline development in National Parks, specifically in Denali, are included in the plan. This builds upon a dangerous precedent of expanding fossil fuel development and transmission in National Parks and conservation areas across the country.
Off-road vehicle use in Federally-owned sensitive conservation areas will be expanded.
---
What Needs to Happen Next
Given these many pros and cons, Openlands believes Congress needs to take up the following programs to truly breathe life into the Natural Resources Management Act.
Provide full funding for the Land & Water Conservation Fund
Keep pipelines and off-road vehicles out of Federal conservation areas
Increase funding for public lands programs, like National Heritage Areas, so that they can meet the needs of newly-designated conservation areas.
Formally designate the Calumet National Heritage Area to complement the new Indiana Dunes National Park.
Prioritize the needs of threatened and endangered species, regardless of state wildlife management authority
Designate Discovery Trails as a formal category of the National Trails System
---
Openlands is committed to keeping you informed on public lands news like this. We will continue to monitor both the victories and threats to healthy lands and waters across the Chicago region. For more information, please contact policy@openlands.org.