Openlands is pleased to announce our newest corporate member, Invenergy! Invenergy is a leader in environmentally responsible development of clean and renewable energy, and Openlands is tremendously pleased to share news of their support for protecting lands and waters and for building a conservation community in the region.
Openlands protects the natural and open spaces of northeastern Illinois and the surrounding region to ensure cleaner air and water, protect natural habitats and wildlife, and help balance and enrich our lives. One major way Invenergy is assisting Openlands achieve our mission is by providing support for restoration of natural areas. Restoration is the process of returning the land to a healthy state for nature, wildlife, and people. Decades of urbanization and development coupled with ordinary human interaction with the land have reduced the health of many natural areas, but we can correct that through restoration.
Invenergy is providing vital support to Openlands as we gear up for 2018: with their help, Openlands will continue to build an 11,500-acre wildlife refuge along the Illinois-Wisconsin border; we can better restore ecologically-significant natural areas; and we will make sure these special places are accessible to all people.
---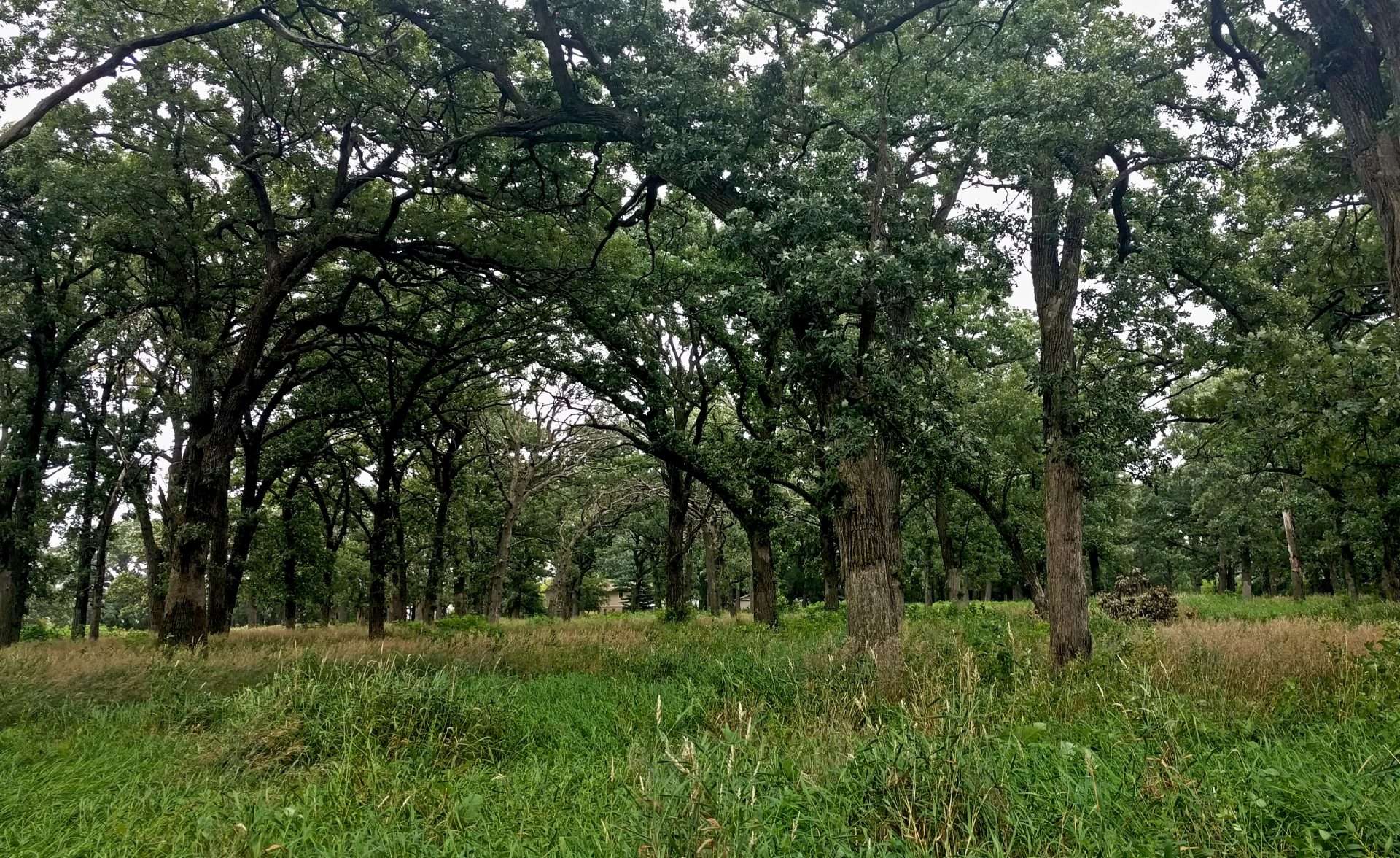 Building Habitats across a Regional Landscape
Along the Illinois-Wisconsin border, Openlands is working to build Hackmatack National Wildlife Refuge, established in 2012. Hackmatack aims to restore and connect a landscape carved by glaciers over the centuries. It includes large blocks of grasslands, wet prairies, and natural stream watercourses. As land is protected for Hackmatack, the refuge will offer growing opportunities for wildlife viewing, hunting, fishing, photography, environmental education, and more.
The diverse habitat found in the Hackmatack National Wildlife Refuge area is home to over 100 species of concern that were identified during the 2012 U.S. Fish and Wildlife Service ecological assessment within the greater Hackmatack area, including bald eagles, bobolinks, lake sturgeon, and the eastern prairie fringed orchid! The landscapes of the region are living remnants of the last Ice Age, and the streams that wind through the refuge are some of the purest waters in Illinois.
Over time, Hackmatack will become a mosaic of protected lands that provide habitats large enough for wildlife to thrive, recreation and education opportunities for people, and economic support for local communities.
---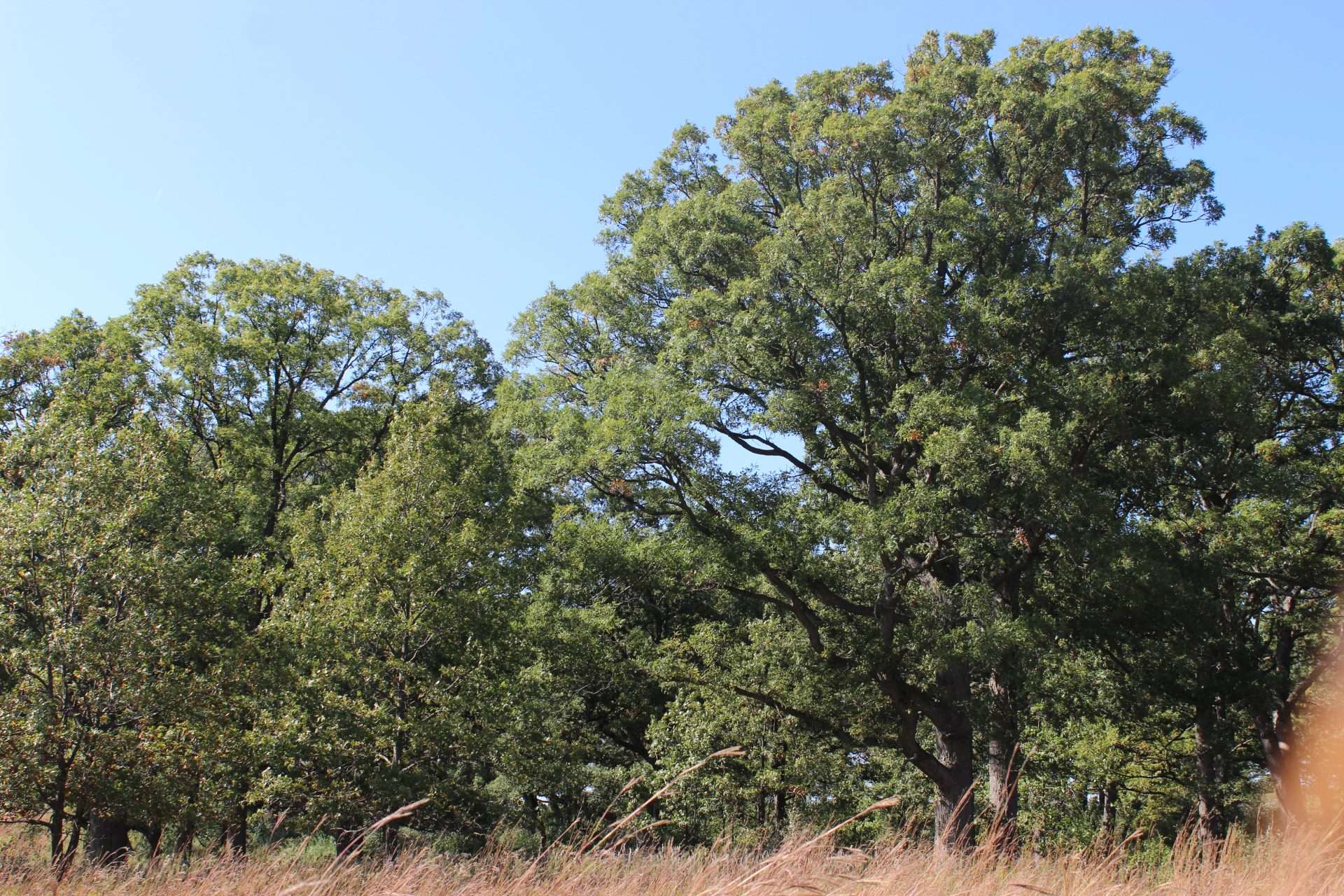 Photo taken at Messenger Woods
Data-Driven Conservation
In addition to protecting landscapes on a large scale, Openlands leads strategic restorations of natural areas that have substantial potential to provide havens for migrating wildlife and to improve natural resources. Openlands will often assess projects based on how restoration will impact the site's hydrology — the way water interacts with land at a natural area. Wetland areas in particular are often highly prioritized for restoration.
Focusing on water in restoration projects makes sense: not only does it help manage our most precious natural resources, but it can also substantially reduce local flooding and reduce pollution in our water. Wetlands both provide excellent habitat for birds and animals, and their unique soils and plants can also store massive amounts of stormwater, which means far less local flooding. The more stormwater we can retain on-site, the less of it runs off into streets and into basements. When streets and homes do flood, the stormwater becomes very polluted before receding into rivers and lakes. When that stormwater is held in wetlands, however, it is filtered as it returns to rivers, and cleaner rivers mean more migrating wildlife and cleaner water for communities downstream.
Data and monitoring of sites before restoration can help determine which projects can achieve the highest impact. For example, we are working to improve the hydrology of sites like Bartel Grassland and Bobolink Meadow, Deer Grove East Forest Preserve, and Messenger Woods. Each of these sites were chosen for their potential to hold stormwater and improve water quality in the Upper Des Plaines River Watershed (water which eventually reaches the Mississippi River and the Gulf of Mexico).
---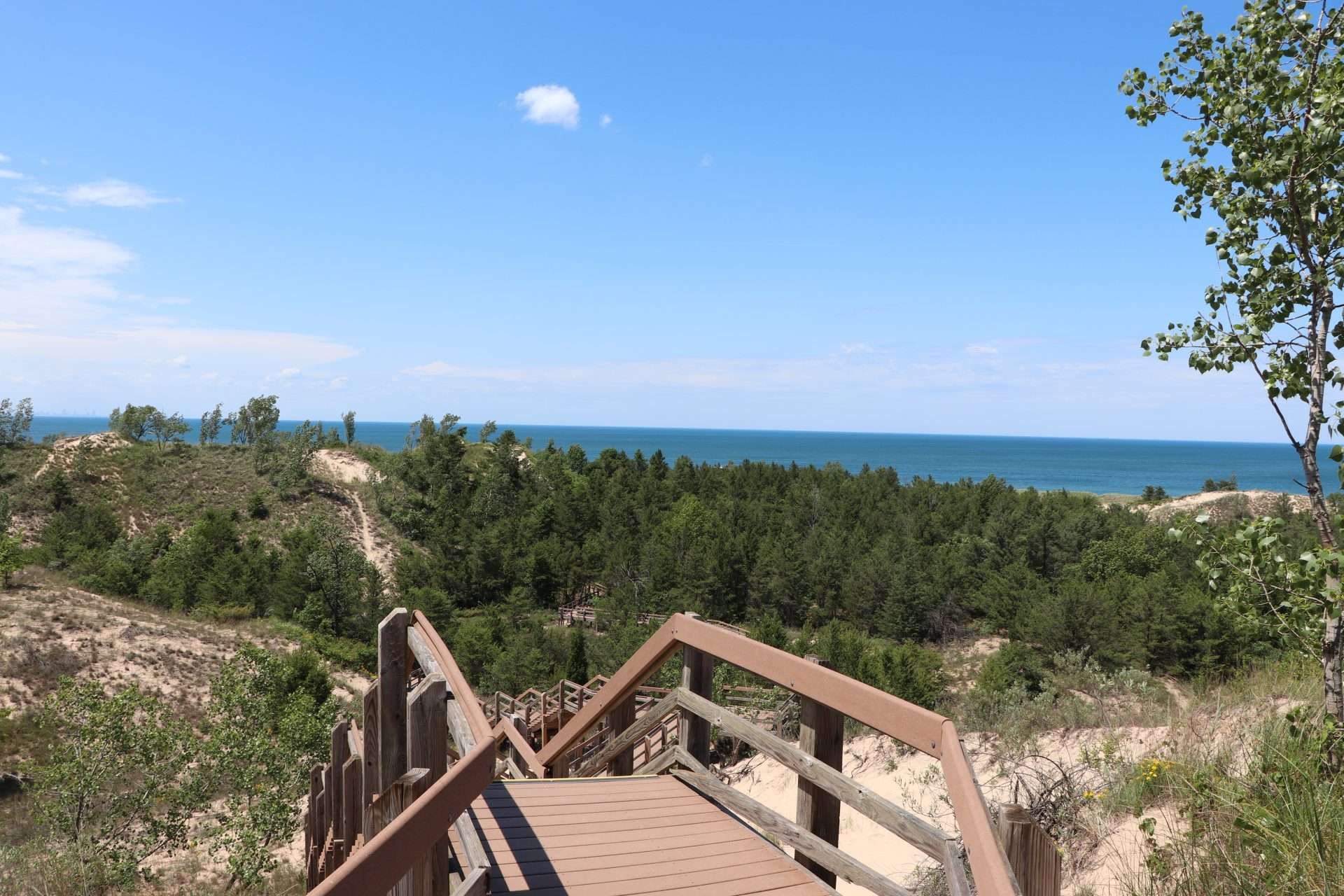 Connecting with the Land
Not to be left out of the equation is the connection between people and the land. Even in urban areas, nature is all around us, and Openlands works on a variety of levels to make nature can thrive — even in residential areas — and that people have opportunities to appreciate these amazing places.
Our Birds in my Neighborhood program introduces Chicago Public Schools students to the common birds of the region through a research project and field trips as a way to foster greater appreciation of both birds and the natural world. A single class lesson can inspire a group of students to become expert birders. In May 2017 for example, the students from Chicago's Ruiz Elementary spotted 44 different species in one afternoon while on a field trip to a local park!
In the end, Openlands wants to make sure these special places are accessible to people from all walks of life. Invenergy's commitment provides critical support to protecting ecologically sensitive areas and habitats, and Invenergy assists Openlands as we further our mission to connect people to nature where they live.
---
Invenergy is a leader in environmentally responsible development of clean and renewable energy. We are committed to being a responsible community partner with Openlands who shares our desire to protect the Greater Chicago & Great Lakes region's natural habitats.
For more information on Openlands Corporate Membership, please contact development@openlands.org.