Just under an hour and a half from the Chicago Loop lies Glacial Park, encompassing 3,400 acres of restored open space including prairie, wetlands, oak savanna, and delta kames. Over 400 of these acres are dedicated nature preserve and home to 40 state-endangered and threatened plant and animal species. Additionally, Glacial Park is ranked as one of the top five locations in the region to view migratory birds.
The Nippersink Creek also runs through Glacial Park, providing excellent opportunities for both fishing and paddling. As McHenry County Conservation District's most popular land holding, Glacial Park attracts over 64,000 annual visitors. Visitors can enjoy a wide range of activities from horseback riding to outdoor concerts near the visitor center.
Currently, Glacial Park is the best way to experience Hackmatack National Wildlife Refuge. Hackmatack was designated as a refuge by U.S. Fish and Wildlife Service in 2012 and will span over 11,200 acres once complete. Hackmatack will be built around existing conservation lands such as Glacial Park. This park is a prime example of the habitat and wildlife Hackmatack aims to protect.
---
Directions
Glacial Park is located at the intersection of Route 31 and Harts Road, in Ringwood. The Lost Valley Nature Center is the entryway to the rest of the park and trail system. Park hours are daily from sunrise-sunset.
---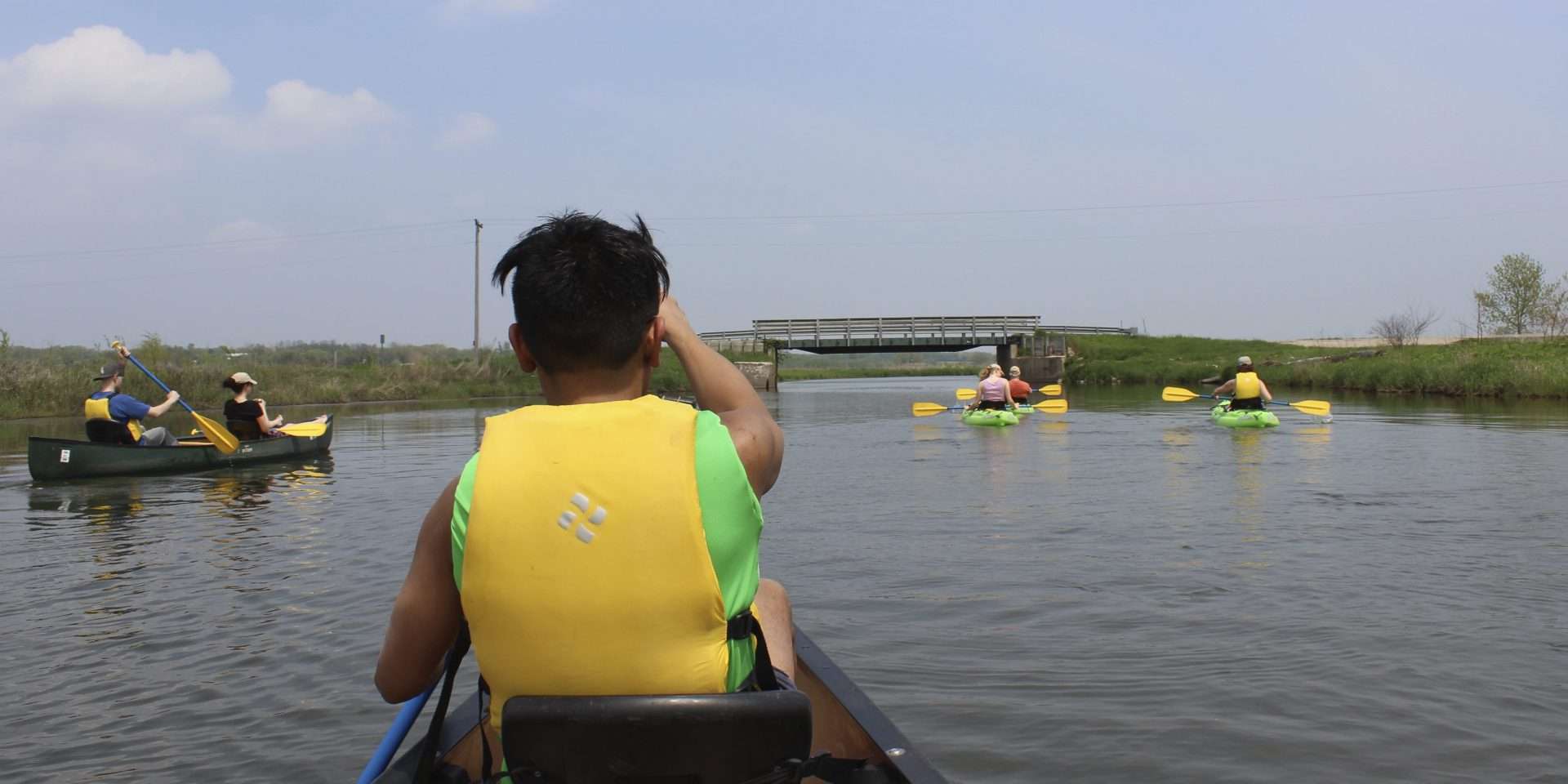 What can you do at Glacial Park?
Lost Valley Visitor Center

: The visitor center offers both self guided tours of the exhibits and staff led programming. Snow shoe rentals are available during winter months if weather permits. Interpretive trail guides and family exploration packs are also available.
Birding

: Glacial Park is listed as one of the top five spots to view migratory birds in the region. Various species can be found throughout the park, but the wetlands and Nippersink Creek are likely spots to find migratory waterfowl.
Trails: Glacial Park contains over 8 miles of trails for hiking, horseback riding, cross-country skiing, and snow snowmobiling, visitors have plenty of space to explore. By downloading the Glacial Park hiking app, visitors can follow a two mile long interpretive nature trail loop touching on one of four topics: "Plant Communities", "Wildlife", "History of the Land", and "Geology". A segment of the 26 mile long Prairie Trail runs along the park's eastern boundary, allowing bicyclists to travel from one side of the county to the other. A map to all trails in Glacial Park can be found here.
Canoeing and Kayaking

: The Nippersink Creek offers calm and clear waters with scenic views of the park throughout. Launch at Keystone Road Landing and take out Pioneer Road Landing to enjoy the sights! This phenomenal trip takes 2.5-3 hours.
Fishing

: Key fishing spots along the shore of Nippersink Creek are Keystone Road Landing and Pioneer Road Landing. The creek is filled with bass, bluegill, channel catfish, walleye, carp, and many more.
Powers-Walker House

: The historically significant house located near the visitor center was built in 1854 in the Greek Revival-style. Special events and programs are held here throughout the year including the Ice Cream Social of 1858, Archaeological Awareness, Harvest Gathering of 1858, and more.
---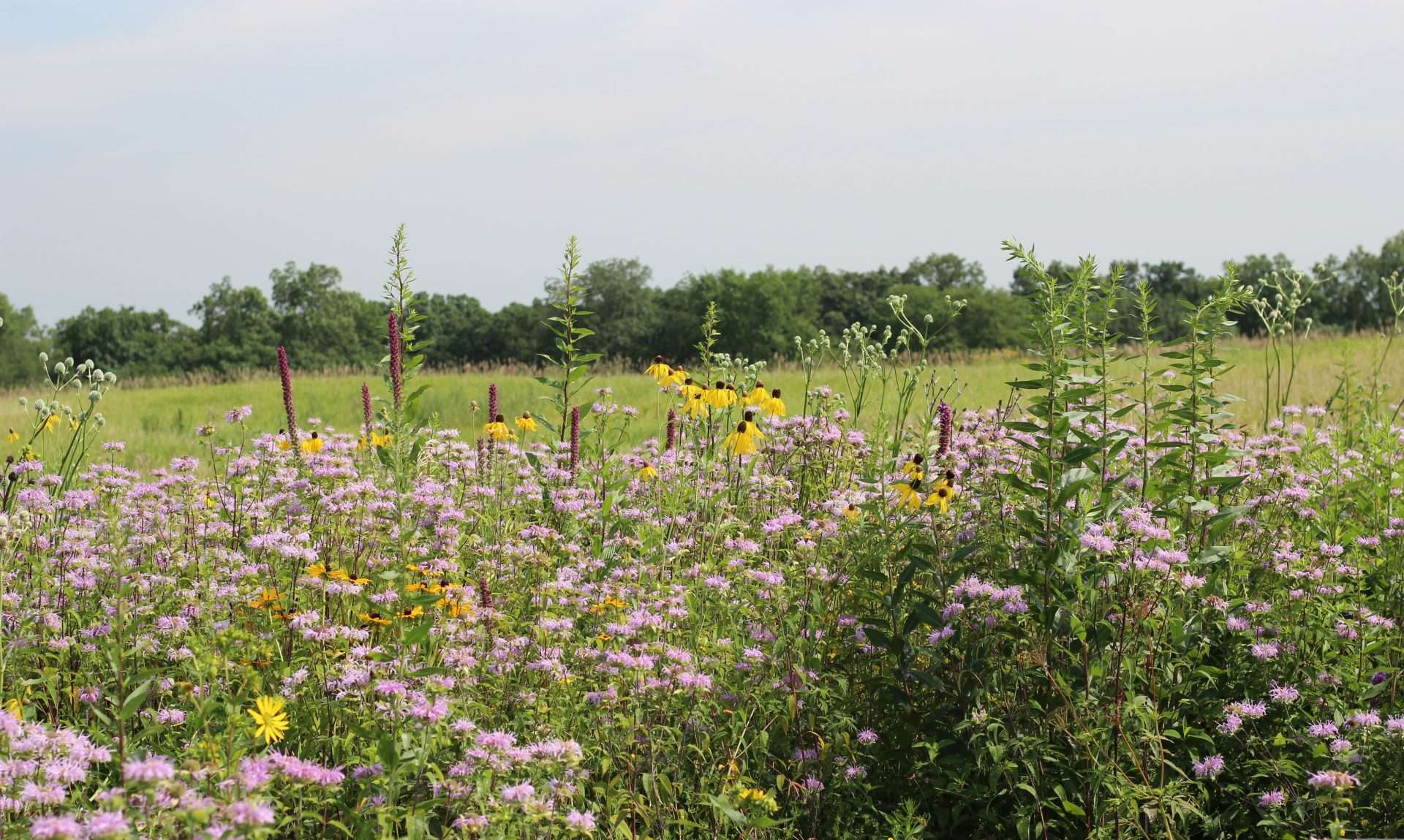 Make a Day or Weekend of It 
Grand Illinois Trail:

  This is a 500-mile trail that was created to connect already existing trails in Northern Illinois. This trail roughly connects with Glacial Park and directions for trail segments can be found here.
Volo Bog

: The only quaking bog in Illinois is just a 15 minute drive from Glacial Park. Today the preserve contains over 1,100 acres of diverse habitat.
Boone Creek Conservation Area

: This area offers 2-miles of hiking trails and 1.3-miles of horseback riding trails along with scenic picnic spots. More information and directions here.
Moraine Hills State Park

: This state park contains over 2,200 acres primarily composed of wetlands and lakes. The park is home to over 200 species of birds making it a birding paradise. Directions can be found here.
Wonder Lake

: Wonder Lake is a 17-acre lake located in Marinette County, Wisconsin, offering fishermen a great spot with species such as largemouth bass.
Fox Lake and Fox River:

located just 50 miles northwest of Chicago, Fox River is a 202-mile long tributary of the Illinois River that feeds into the Fox Chain O'Lakes, and a perfect spot for fishing, boating, swimming, and picnicking.
Lake Geneva and Big Foot Beach

: Big Foot Beach is just 25 minutes from Glacial Park across the Wisconsin border. Both are great overnight option for camping, hiking, swimming, boating, and more!
Downtown Richmond:

Explore the charming downtown of Richmond, located just a five minute drive from Glacial Park. Main Street Coffee Co. has excellent lunch, coffee, and ice cream options, Anderson's Candy Shop has delicious options for a sweet tooth, and My Honey Co. provides a wide selection of local honeys.
Discover! Learn about the different ecosystems and wildlife found in Glacial Park while enjoying the miles of trails and visitor center programming. If you're a photographer or just an avid Instagramer, bring your camera or phone and share what you find at Glacial Park! Tag your Instagram posts with #DiscoverYourPlace to be featured on our stream and please share with us the highlights from your adventure.
---
Check out more of our recommendations for getting outside in the Chicago region.