Daniella Pereira, Openlands' Director of Regional Forestry, has been accepted into the 2017 class of the Civic Leadership Academy at the University of Chicago. Pereira's acceptance into the program serves as recognition of her expertise in forestry and her substantial work to connect residents of Chicago to their urban forest. Through education and engagement, Pereira hopes to raise greater awareness of the conservation issues that face our region.
"My personal goal is to connect more urban people to appreciating and stewarding green spaces in their communities," says Pereira. "Unless a child is introduced to nature when they are young, it is difficult to appreciate nature, let alone advocate for it."
Having joined Openlands in 2013, Daniella oversees the sustainable expansion of our Forestry programs, creates and strengthens strategic partnerships, collaborates on urban forestry policy both locally and with the State's Urban Forestry Committee, and leads Openlands' role in the Chicago Region Trees Initiative.
---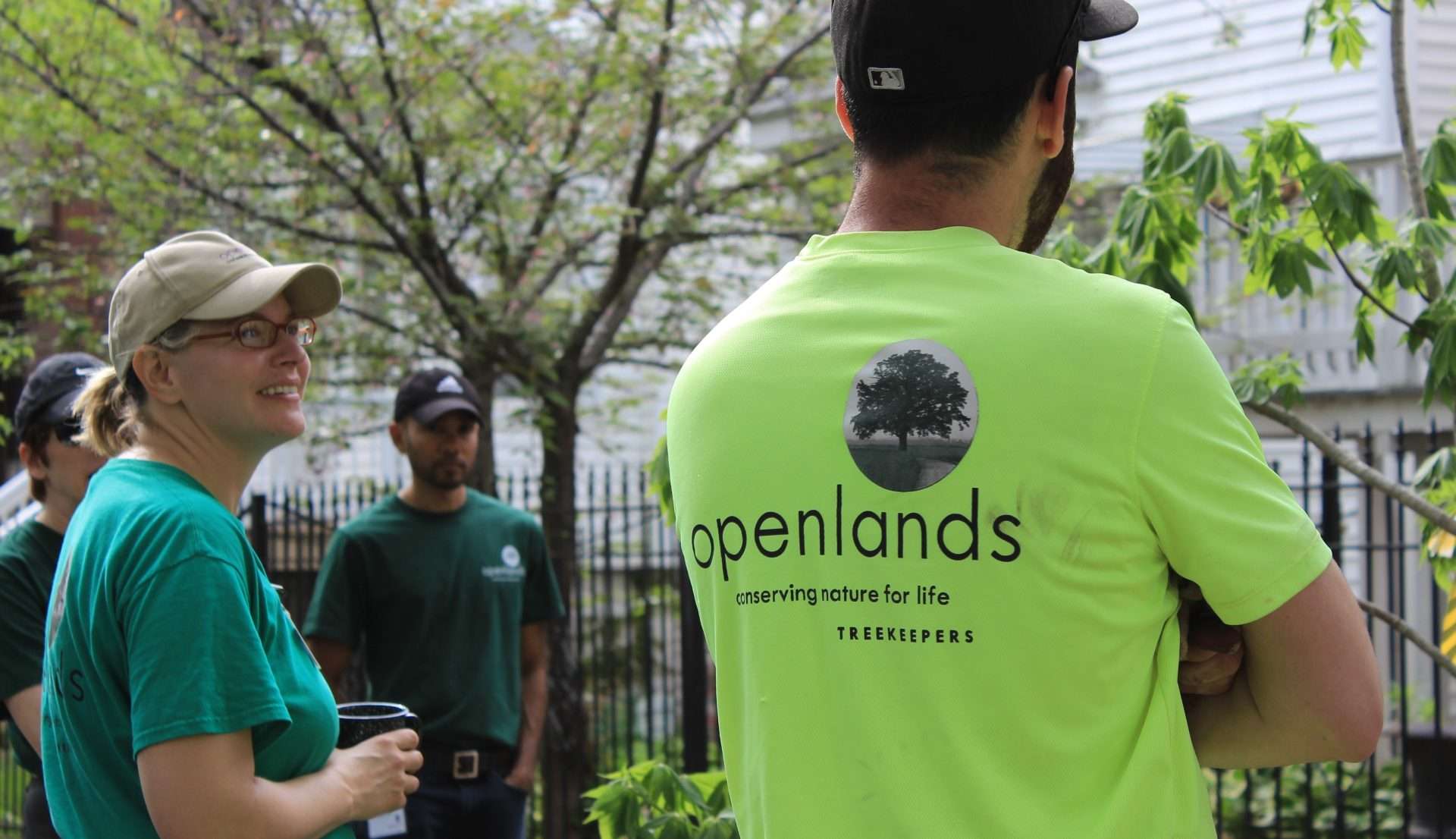 The Civic Leadership Academy is an interdisciplinary leadership development program for emerging and high-potential leaders in nonprofit organizations and local government agencies within the City of Chicago and Cook County. The highly selective program, which accepted only 30 of 150 applicants in 2017, is designed to develop a pipeline of talented leaders to help nonprofits and government agencies thrive. Pereira's involvement with the program will examine the best ways to engage local leaders with residents and how to best leverage the city's resources in care of the urban forest.
"If people find value in being outside, they will be open to stewarding green space as part of their civic duty," adds Pereira. "The conduit that I would like to make is giving missed outdoor opportunities to adults by creating positive environmental policy that stimulates good-paying, green jobs and training. Investing in people can connect them to valuing nature."