Connecting young people to nature where they live is vital to creating our planet's future stewards. This year, Openlands offered three very different opportunities for kids and young adults to get outside in the Calumet region, a unique, bi-state ecosystem in the Lake Michigan basin composed of over 15,000 acres of river systems, parks, trails, rare dune and swale, and savanna.
---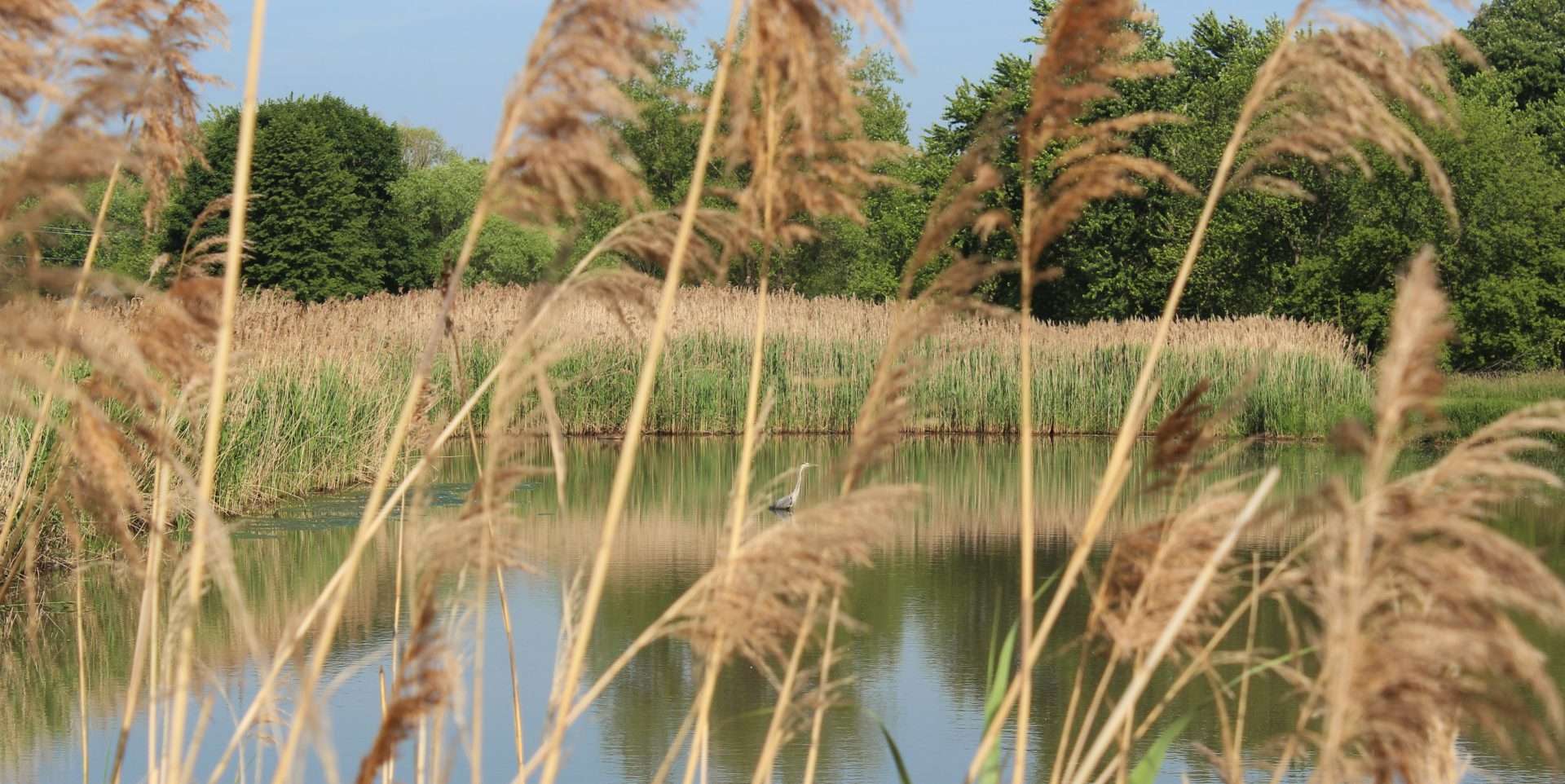 Rich habitat for all kinds of species characterized the Calumet before the region was settled and industrialized. Openlands worked with Valparaiso University students from 2013-2015 to see what kinds of aquatic life and stream habitat are present in the headwaters of several Calumet region streams that drain into Lake Michigan. We found some surprises, including rare native lamprey and tiny young-of-the-year coho salmon. The stream habitats were beautiful and unusually high-quality because we focused the work in natural areas managed by conservation oriented organizations. In addition to interesting fish and reptiles we also found some very distinctive aquatic insect larva. These including caddisfly larva that use pieces of stick to make cases in which they live,  making them look like tiny sticks that walk. The health of headwater areas, or the area where streams begin, is very important to the health of the entire stream system and the water bodies into which the streams drain.  In addition to seeing what life the headwaters support, we noted any conditions that could be addressed to make the headwaters healthier, for example, areas where road salt might be degrading water quality or areas where habitat for aquatic species is partially cut off from the rest of the stream by barriers like culverts that fish may have difficultly swimming through.
Since 2014, Openlands has also been connecting Calumet residents to nature in their communities through birding trips. In 2014, Ms. Mack's 4th grade class from Lavizzo Elementary participated in Birds In My Neighborhood®, and was among a select group to visit Lake Calumet for a birding adventure highlighted by the appearance of two bald eagles.

In 2015, in addition to a return to Lake Calumet, her class took a field trip to Indiana Dunes National Lakeshore, the northeast edge of the Calumet region – only a 40 minute drive from the school. Birds In My Neighborhoodvolunteers escorted students and their families on a day trip to West Beach and the Douglas Environmental Education Center at Indiana Dunes. For all but one father, this was the first time any of the students or family members had visited the Dunes. The students were excited throughout the day as they played games and practiced using binoculars to find birds. By visiting a new place to practice birding with parents, grandparents, and cousins, the students had a positive and memorable experience in nature. In 2016, Openlands hopes to create similar opportunities for weekend bird walks for Birds in My Neighborhood families. We hope to make what one young lady referred to as "the best field trip ever" a recurring event.
---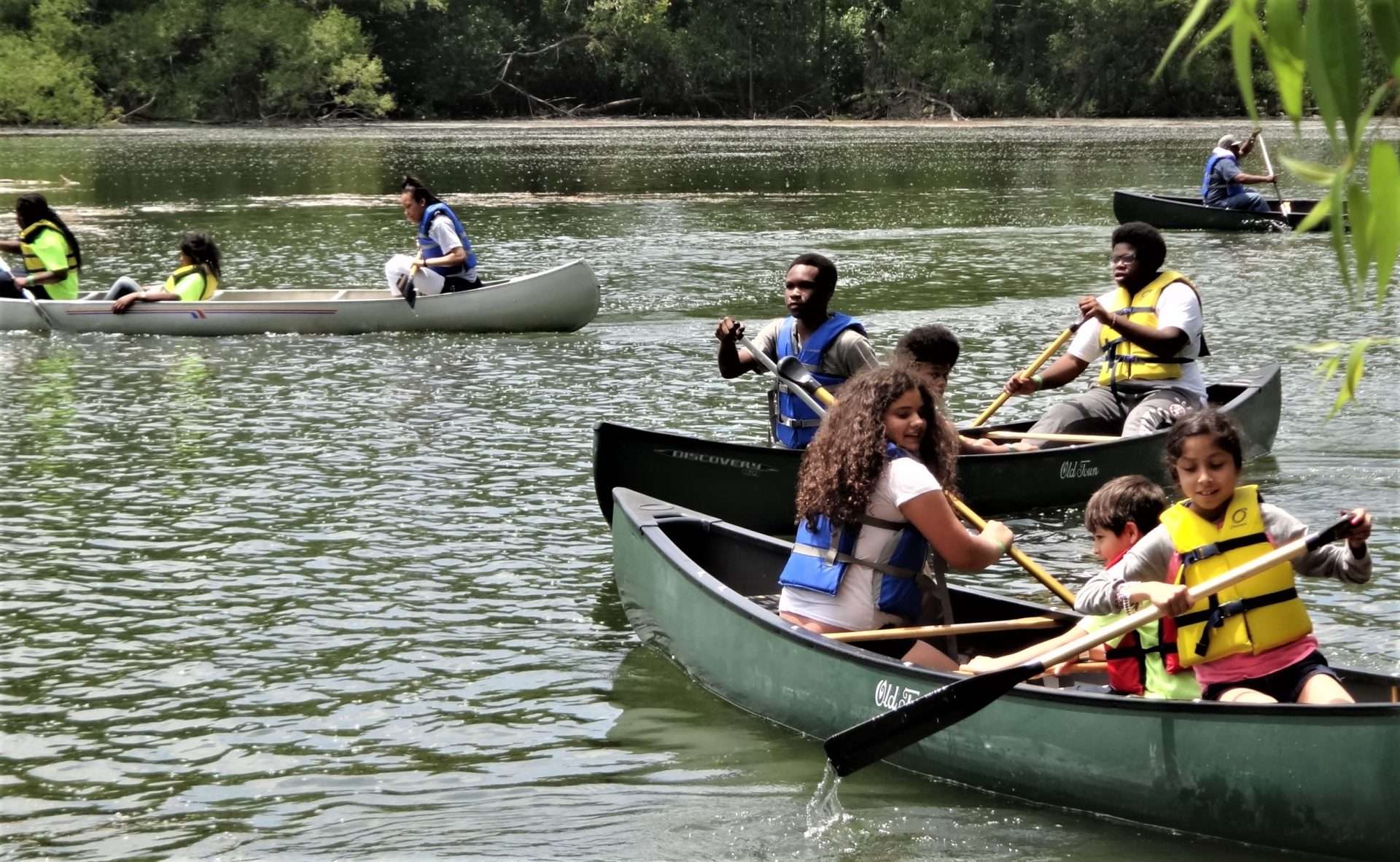 Openlands has also been partnering to offer explorations of calumet waterways via canoe and kayak since 2014.  On June 13, we partnered with the Forest Preserves of Cook County to offer paddling at Fishin' Buddies' Beaubien Woods Celebration.  About 250 mostly local Calumet residents paddled, many for the first time, and explored Beaubien Woods' Flatfoot Lake from canoes, looking for evidence of beaver presence on the lake, including searching for lodges and gnawed trees and learning a little bit about the history of the landscape.  It was a beautiful day and Flatfoot lake was literally sparking.  One of the participants said that the paddling was the "jewel of the festival."
These recent Openlands efforts are part of our robust history of connecting the people of the Calumet Region to nature by increasing public access to open space, empowering community groups and local governments to care for the region's natural resources, and promoting a regional culture of conservation by developing an interconnected network of protected and productive green ways, water trails and open spaces.