Openlands envisions a Chicago region where all people can connect to a web of green. The conservation easement is a primary tool Openlands uses to partner with private landowners to create that network of protected land. An easement is a legal agreement between a landowner and a land trust that permanently limits uses and ensures that the land retains its conservation value, while keeping the land in private ownership. Easements can be used to protect any type of important natural resource from wetlands to forests and farms. Openlands has been using easements in its work since 1980 and in 2013 was accredited by the Land Trust Accreditation Commission, a program of the Land Trust Alliance.
"Working with private landowners to help build an interconnected system of natural lands is critically important in a place like Illinois, where more than 95% of the land is in private ownership,"  says Emy Brawley, Openlands' Director of Land Preservation.  "There will never be enough public dollars to buy the land needed to create a resilient, interconnected landscape at the scale necessary for our region to thrive."

The purpose and terms of each easement are tailored to landowners' desires for the specific property. For instance, an easement for agricultural land could allow for farming activity and the construction of barns and stables, but not energy development or building multiple houses. The flexibility of the easement agreement allows landowners to retain some value through productive use of the land, while the land trust ensures that it is protected for future generations. Easements are most often donated by the landowner, who then is eligible for a variety of tax benefits from the transaction.  The easement also lowers the real property and estate tax burden, which may allow owners to keep land within a family.
"In our area, conservation easements are an under-appreciated and economically-sensible land protection tool. In contrast to public ownership, they keep property on the tax roll, and the expense of managing the land stays with the private landowner, rather than being transferred to a government," says Brawley.  "So, conservation easements provide many of the same benefits that come from publicly-owned land – habitat for animals, clean water and air, even recreational opportunities – at a fraction of the cost."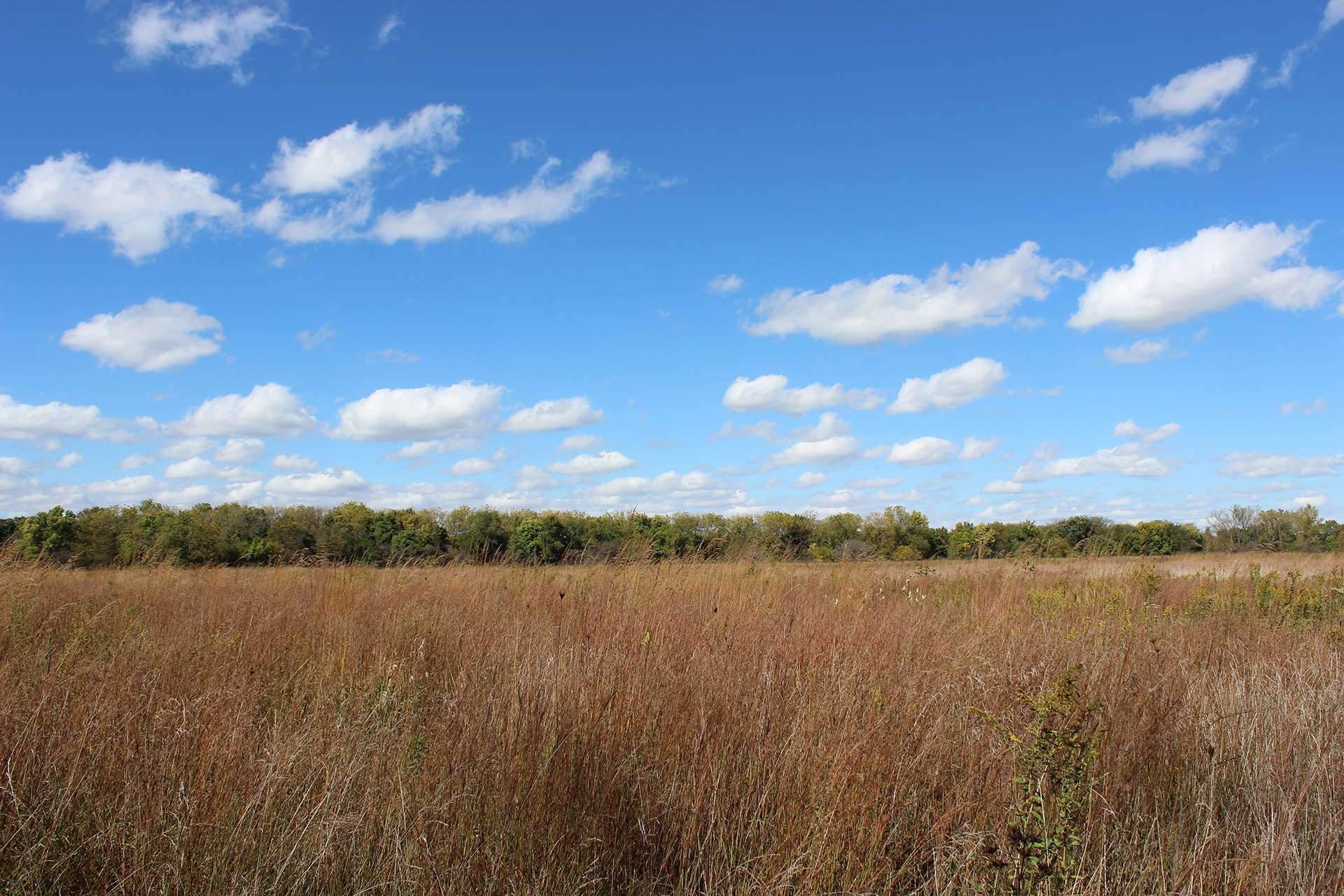 One area for which conservation easements are proving to be a key tool is our work supporting our regional food system. Food is one of the most tangible connections we have with land and Openlands' goal to connect people to nature is being accomplished through this important work.
In 2014, Openlands worked with the Conservation Fund to accept a 198-acre conservation easement at Prairie Crossing, an acclaimed conservation community in Grayslake, Illinois. The property includes passive recreation areas with trails, open space areas, a Montessori school, and agricultural operations. The agricultural zone of the easement is used for small-scale farming, the operations of which the Liberty Prairie Foundation helps to support and manage.
Working in partnership with the Liberty Prairie Foundation, Openlands is also developing initiatives that connect new and beginning farmers with land. Thanks to funding from the Searle Funds at The Chicago Community Trust, Openlands and its partners are conducting research that aims to strengthen the resiliency of our region's foodshed by ensuring that important farmland is protected and that the next generations of farmers and stewards will sustainably manage it for productive use. A robust, sustainably managed regional food system generates economic, environmental, and public health benefits that flow to all residents.