2020 Openlands Annual Luncheon
Thank you to everyone for joining Openlands for a Virtual Journey from the Amazon to Chicago. We hope you were inspired by our awardee, Dr. Debra Moskovits, learned something new from the keynote conversation with Dr. Avecita Chicchón, Dr. John Fitzpatrick, and Wendy Paulson, and understood the impact Openlands has across the Chicago region. Over 1,800 people committed to the health of our region came together virtually from October 13 to 15 to celebrate, making this Openlands largest event to date and a testament to how interconnected we are through land.
October 13th: Participants journeyed to the Amazon to celebrate the achievements of our 2020 Conservation Leadership Awardee, Dr. Debra Moskovits. This ten-minute mini documentary recognized Moskovits' work in the Amazon through the Keller Science Action Center at The Field Museum and how it transformed the conservation field both in South American and here in the Chicago region.
October 14th: In this exclusive podcast, listeners heard Openlands Board Member Wendy Paulson in conversation with Dr. John Fitzpatrick, Executive Director of the Cornell Lab of Ornithology and Dr. Avecita Chicchón of the Gordon and Betty Moore Foundation's Andes-Amazon initiative, on the migratory bird experience, their connection to land, and to people. The conversation connected the Amazon to Chicago, through the lens of migratory birds.
October 15th: In this final experience, participants took a deep dive into Openlands' legacy of land preservation – from a small pocket park in Chicago to thousands of acres of our region's first National Wildlife Refuge, Openlands' work goes beyond ensuring lands initial protection. This film showcased the diverse landscapes, partners, and models of protection Openlands' land preservation work encompasses, ensuring everyone can experience nature close to home.
Event Co-Chairs: Connie Keller and Mike Keiser
Conservation Leadership Award Recipient: Dr. Debra Moskovits
Featuring: Dr. Avecita Chicchón, Dr. John Fitzpatrick, and Wendy Paulson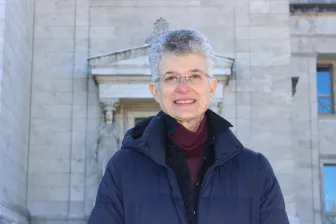 About Dr. Debra Moskovits
Openlands is proud to present the 2020 Conservation Leadership Award to Dr. Debra Moskovits for her lifetime achievements in translating biological and anthropological science into lasting results for conservation and the well-being of people. Dr. Moskovits received her PhD in Biology from The University of Chicago and joined the Field Museum in 1985. Over the next 34 years, she held different positions at the Field, finding ways for the Museum to put its science to work for conservation and quality of life through its collections, scientific inventories, and exhibition halls. She launched what is now the Keller Science Action Center, and today conservation is integral to the Museum's mission. She retired in 2019 from her role as Vice President for Strategic Science Initiatives. In addition to her impactful tenure at the Field, Dr. Moskovits was also a founding member of Chicago Wilderness, a regional conservation alliance that currently boasts 250 institutional members implementing a common vision of a vibrant landscape where people and nature thrive together, promoting diverse communities, economic vitality, and well-being for all.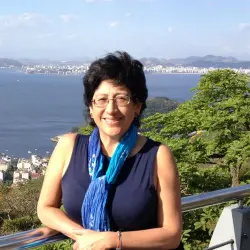 Dr. Avecita Chicchón has more than 30 years of experience in natural resource use, sustainable development, and biodiversity conservation in Latin America and the Caribbean. After receiving her PhD in anthropology from the University of Florida, Dr. Chicchón's background in the social sciences became a pillar of her subsequent career at Conservation International, the MacArthur Foundation, and the Wildlife Conservation Society. Currently, she leads the Gordon and Betty Moore Foundation's Andes-Amazon initiative, which aims to secure the biodiversity and climatic function of the Amazon biome. Throughout her career, she has collaborated closely with Dr. Moskovits on scientific inventories that led to new areas of protected land in the Andes-Amazon region and beyond.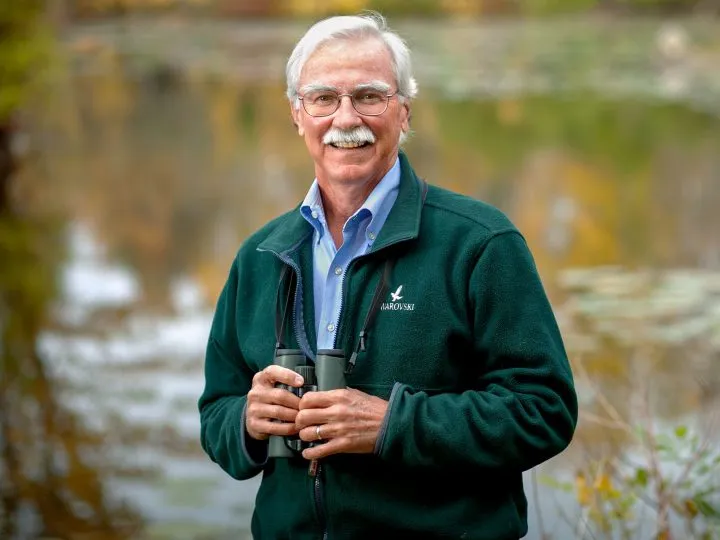 Dr. John Fitzpatrick is an ornithologist with expertise in avian behavior, ecology, biogeography, and conservation biology. Since 1995 he's been Director of the Cornell Laboratory of Ornithology, a world renowned institute for research, education, and conservation of birds, and for communication about science and conservation to the general public. The Lab is a global pioneer in "citizen science" projects that now engage hundreds of thousands of public citizens in research on bird distribution, movements, and population trends. His current research centers on ecology, social behavior, and conservation genetics of the endangered Florida Scrub-Jay, including engagement in a comprehensive, nearly 50-year-long study of a color-banded population at the Archbold Biological Station, where he was Executive Director before coming to Cornell.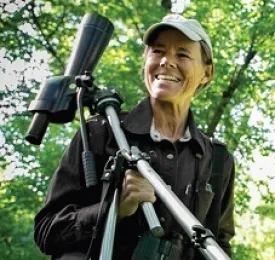 A long-time member of the Openlands Board of Directors, Wendy Paulson is an environmental educator and activist with decades of hands-on experience in nature-based education, habitat restoration, and community-based conservation. She has dedicated much of her life to teaching, beginning in the Boston Public Schools and later at The Potomac School in McLean, VA, in the Barrington Public Schools as "The Nature Lady," and as Director of Education for Citizens for Conservation, a community conservation group in Barrington. She helped start and teaches for Birds in my Neighborhood, a program of Openlands and Audubon Great Lakes in the Chicago Public Schools, and Lake and McHenry Counties. Paulson is Chairman of the Bobolink Foundation and has held leadership positions with international conservation organizations including Rare, the Illinois, New York and global boards of The Nature Conservancy, BirdLife International, as well as with many national and local groups.
Thank you to our sponsors who make our Annual Luncheon Possible.