Openlands restores landscapes small and large, in concert with public and private landowners, to create a web of healthy land and water across the Chicago Wilderness region.
Connecting a Web of Healthy Landscapes
Restoration is the process of returning the land to a healthy state for nature, wildlife, and people. The retreat of glaciers 12,000 years ago and the evolution of tallgrass prairies that followed left Illinois with deep, rich soils. As more colonists moved west, wetlands were drained, much of the prairie was plowed, and farmland now covers over 80% of our state in place of natural ecosystems. Over the decades, Openlands has developed strong expertise in cutting-edge ecological restoration in order to restore the diversity and beauty of native prairie, woodland, and wetland ecosystems on all scales. From working with property owners in Lake County to practice conservation-friendly landscaping to our work in large landscape restoration at Hackmatack National Wildlife Refuge, Openlands understands the importance of healthy, connected land and water.
Restoration Progams & Projects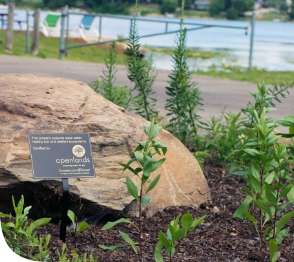 As Illinois' most biologically diverse county, Lake County has a richest assortment of plants and wildlife, and the greatest number of rare species. Through Lands in Harmony, Openlands works with landowners to bring conservation-friendly landscaping to their properties. Adding beauty, value, and privacy in a way that fits their budget, reduces flooding, and supports the rich profusion of indigenous species living here.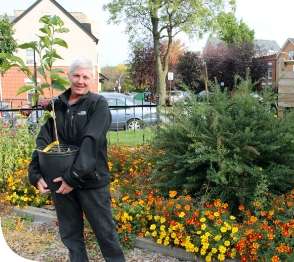 The ComEd Green Region Grant, administered by Openlands, awards grants up to $10,000 for conservation projects based in Northern Illinois.  Through the grant, funded projects supported 82,161 feet of ADA-accessible trails, 1,454 acres of protected, restored or improved land, and planted 38,145 trees.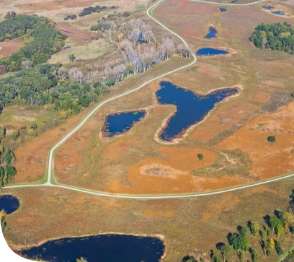 Regional Ecological Restoration Projects
Restoration is the process of returning the land to a healthy state for nature, wildlife, and people. Openlands is actively restoring natural areas across our region.