One of Openlands' core missions is to grow and protect the urban forest. For over sixty years we have been dedicated to delivering innovative urban and community forestry programs to meet the needs of the community and grow Chicago's tree canopy. A healthy urban forest requires many things; new trees being planted, existing trees maintained to establishment and stewarded using best practices, and established trees protected and kept healthy. None of this is possible without community and stakeholder education and action. We work with local communities to train hundreds of people annually to plant, care, and advocate for science-based strategies to protect the existing urban forest.
Trees are resilient, but those growing in urban areas have many struggles to contend with. There are inherent conditions in our urban environment that trees need to compete with to grow healthy and provide residents with their benefits. New development, infrastructure conflicts, air pollution, poor tree maintenance techniques, intense heat, limited growing space for water and nutrients, vehicles, and mechanical vandalism all make it difficult for a tree to thrive. As these trees grow in stressful environments, they are more prone to pests, disease, and early decline. We at Openlands have made it our mission to support an environment where new trees are planted, young trees are nurtured and stewarded, and large, healthy trees are protected. We protect the millions of Chicagoland trees, improve air quality, beautify neighborhoods, and provide nature-based solutions to everyone. As trees grow and reach maturity, the more benefits they provide.
Urban forestry began to emerge as a distinct field in the 1960s, when Dutch Elm Disease wiped out the vast majority of American elms in the eastern United States. These long-lived, tall, spreading trees lined myriad streets for decades, helping provide shade and a forested-character to neighborhoods across many states. The loss of so many trees in so short a time forced many to recognize that city trees needed their own brand of management, and by 1968 urban forestry was recognized as a field of study separate from large-scale forest management. Chicago was no exception to the devastation wrought by Dutch Elm Disease; after the removal of so many dead American elms, a handful of fast-growing species were used to replace the lost tree canopy. Green and white ash, honeylocust, Silver maple, and non-native Norway maple were planted in large quantities throughout the region; the importance of biodiversity had yet to be appreciated. While these trees grew to replace the canopy, their overabundance set the stage for pest and disease outbreaks decades later.
In 1983, Chicago was named a "Tree City USA" by the National Arbor Day Foundation. This program, founded in 1976, recognized municipalities that maintained a tree board or department, held an event to commemorate Arbor Day, and spent at least a certain amount per capita on their urban forestry efforts.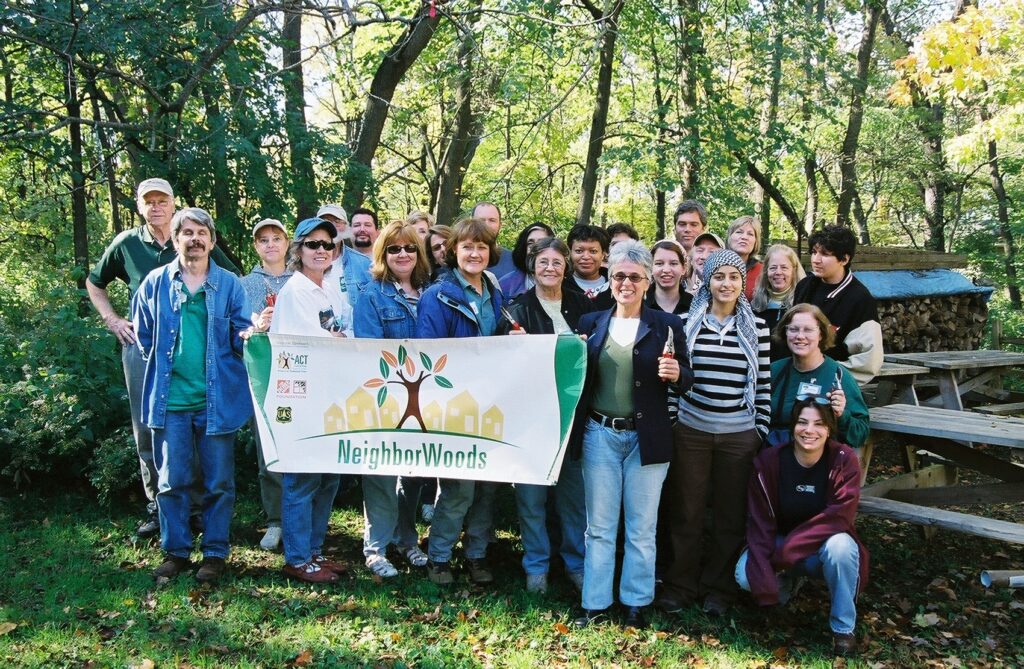 But in 1986, Openlands' policy review found that over 100,000 trees had been lost over a ten-year period. The following year, Openlands launched Chicago's first comprehensive volunteer tree planting and maintenance program called NeighborWoods. The NeighborWoods program helped to prompt a change in how Chicago viewed its role in urban forestry. Mayor Daley developed a keen interest in trees as green infrastructure. Under his guidance, the GreenStreets program was launched, with the goal of achieving a net gain of 500,000 trees by 1992.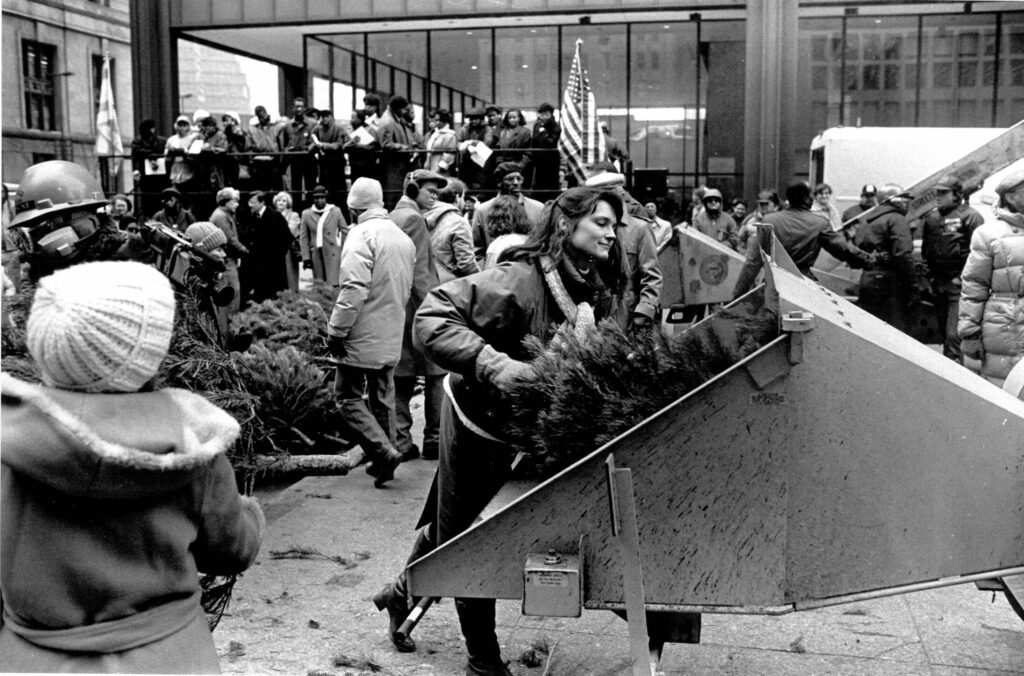 In 1988, Openlands worked with the city of Chicago to initiate a Christmas tree recycling program; which has since expanded to numerous locations throughout the city.
In response to Mayor Daley's ambitious tree-planting initiative, Openlands reconsidered its role in urban forestry. After forming an Urban Forestry Technical Committee, Openlands decided to focus on education and stewardship of trees in the urban environment. The result was the TreeKeepers ® Program, launched in 1991, with courses taught by industry professionals and representatives from the Chicago Bureau of Forestry, and the Morton Arboretum, among others. The course was held twice a year in Chicago, teaching volunteers a broad introduction to trees and tree care, such as identification, physiology, morphology, pruning, planting, and mulching; insects and diseases, soils, among other topics.
The 30+ year-old program has developed into a nationally recognized, regionally impactful, and organizationally transformative model that has inspired similar programs elsewhere in the country. Over 2,400 people have taken the TreeKeepers Course in this time, and the program has evolved in notable ways: new content has been added to address Climate Change, Environmental Justice, invasive species, and advocacy; a third course is now offered, and a Spanish-language TreeKeepers Course has taken place in each of the past two summers. Additionally, over the past five years, 20 newly established TreeKeepers Chapters across Chicagoland provide locally-focused tree stewardship by partnering with municipalities, park districts, and other entities. TreeKeeper Chapters help achieve specific tree stewardship goals, such as planting, pruning, and mulching; as well as engaging in outreach, education, and advocacy efforts.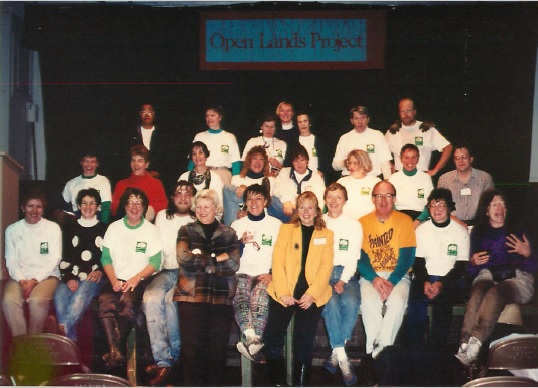 "TreeKeepers provides me the perfect opportunity to give something back to my community while participating in activities I enjoy: plants, the environment, the outdoors," says Sally Olds, TreeKeeper #307.
Examples of TreeKeepers' impact include being the only non-municipal group to help monitor the Asian Longhorn Beetle outbreak that was found in 1998 in Chicago, and also being utilized to combat the Emerald Ash Borer epidemic that started decimating the region's many ash trees in 2006. In the past seven years, TreeKeepers have pruned over 23,000 trees, mulched over 6,000 trees, and volunteered many thousands of hours and hundreds of events, many organized and led by TreeKeepers themselves.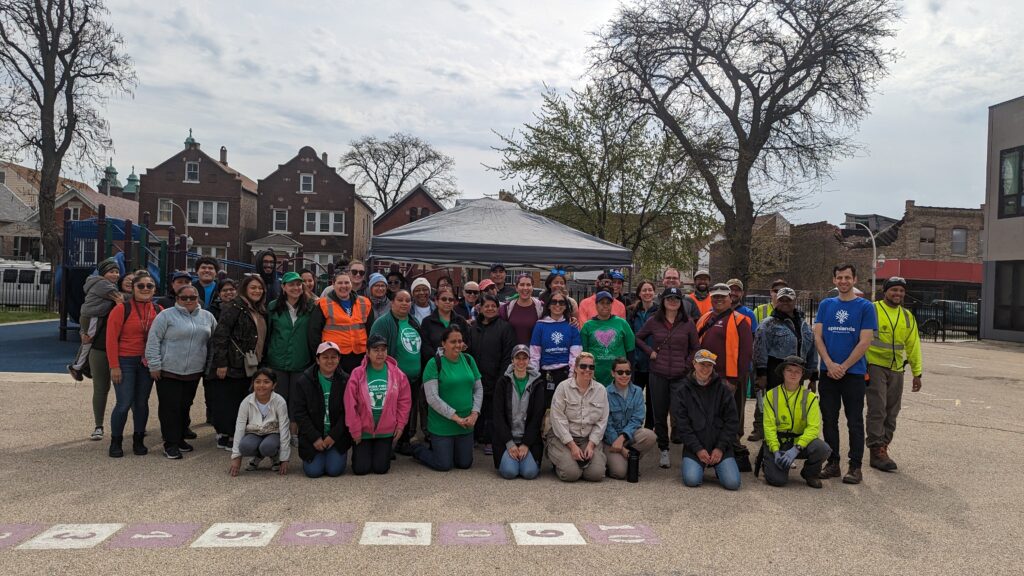 In response to declining tree canopy in the City of Chicago, aggravated by economic downturn, reduced forestry budgets and the continued pressure of Emerald Ash Borer on the region's trees, Openlands launched the TreePlanters Grant program in 2013. Over the past 10 years, Openlands has partnered with residents, community groups and other community based organizations to plant almost 10,000 diverse trees over hundreds of events in Chicago and surrounding suburbs. TreePlanters Grants are awarded to groups who wish to gather communities to create more resilient neighborhoods. On a single morning, neighbors are taught the proper way to plant, mulch and water trees, and work together to plant 10 to 40 trees requested and approved through the project. Participants collectively agree to maintain the new trees in their neighborhoods and are taught about the importance of a healthy urban forest and how they can continue to be advocates in the future.
Co-founded with the Morton Arboretum in 2014 the Chicago Region Trees Initiative (CRTI) harnessed the growing regional awareness of the importance of urban trees. CRTI has become an essential group in gathering leading organizations and agencies from across the seven-county metropolitan region to work together to build a healthier, more diverse, and more equitably distributed regional forest.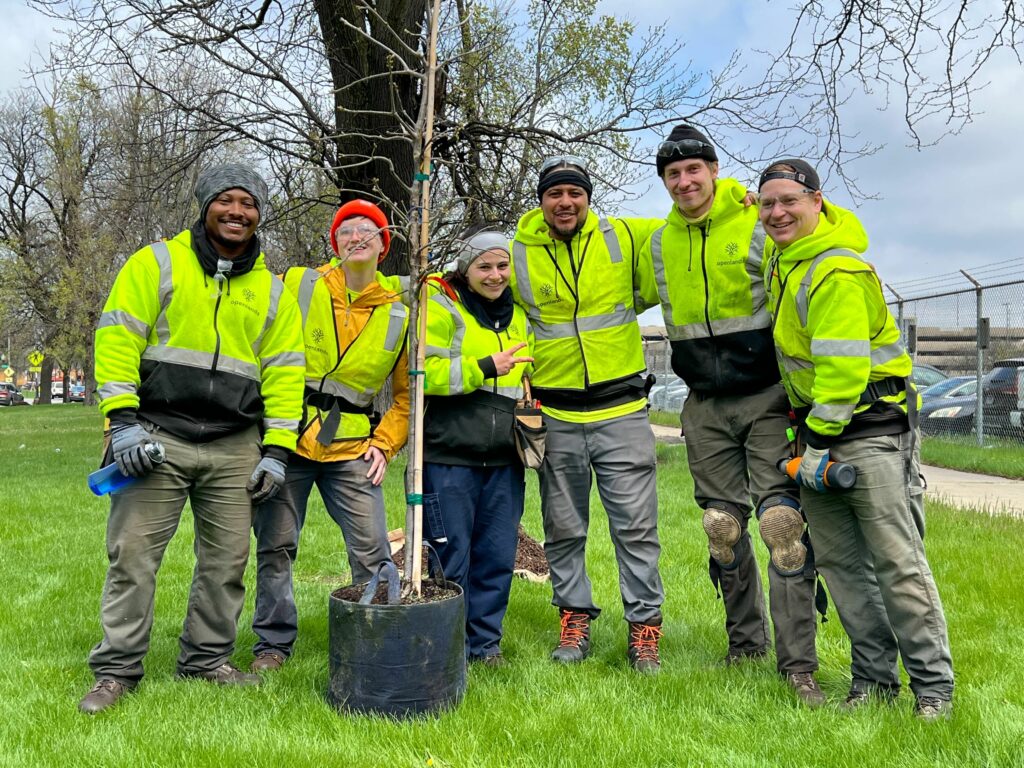 A healthy urban forest needs skilled professionals to manage and maintain it. Currently, the tree care industry is facing a shortage of trained workers, with a looming future need as urban forestry projects and awareness increase and many in the workforce retire. Building on years of experience training TreeKeepers and hiring and training seasonal Forestry Trainees, Openlands launched the first and currently only Department of Labor certified Arborist Apprenticeship Program in the state of Illinois in 2021. This three-year program aims to increase awareness of tree care and urban forestry as provides an entryway to a well-paying, rewarding career to more diverse audiences. The Apprenticeship utilizes paid classroom and on-the-job training where apprentices learn valuable skills in tree care and then apply them in real-world settings while receiving industry-standard credentials and certifications. Openlands hires and trains apprentices in the first year of the program, matching them with a tree care company to finish the final two years of the program and continue to learn and apply more specialized arboriculture techniques and skills. Qualified arborists, like the ones created in this program, are highly in-demand, and the successful training of new arborists creates a better environment for our trees.
After hearing from TreeKeepers and others about healthy public trees being removed, poorly trimmed, and damaged for several years, Openlands realized a comprehensive, science-based, and forward-looking solution was needed, instead of a patchwork response to these threats to the city's trees. An ordinance to create an Urban Forestry Advisory Board (UFAB), which existed in numerous other cities in the country, was drafted. For several years, Openlands attempted to get this legislation passed without any real progress.
Realizing a more concerted effort was needed, a core group of Openlands Certified Arborists and Policy experts developed a strategy of having TreeKeepers and others contact their Alderpeople about the proposed UFAB ordinance. Ultimately, in June of 2021, the ordinance creating the Urban Forestry Advisory Board was passed by Chicago's City Council by a vote of 49 – 0. Once again, the power and impact of TreeKeepers was demonstrated.
Over the course of our sixty-year history, Openlands has been dedicated to preserving and expanding Chicago's urban tree canopy. Now more than ever, we understand the social, economic, environmental, and civic benefits of an engaged community and healthy urban forest. As we continue to face new climate realities, we understand that a healthy urban canopy is the most important nature-based solution to address climate change in our cities. Through community outreach, regional partnerships, professional training, and public education we make a concerted effort to encourage communities to be active participants and supporters of the trees where they live. Collective tree care benefits everyone in the community and Openlands will continue to provide nature-based solutions at all levels.