This week marks the first week of spring, and with the warmer weather and increased sunlight comes more opportunities to get outside and enjoy the many benefits of nature. Spring also marks an important period for bird watching as birds begin their spring migration.
In the past, bird watching was often stereotyped as being an activity mostly enjoyed by older adults wearing long vests and deerstalker hats. However, birdwatching is incredibly accessible to all, and more and more people of all ages and backgrounds are discovering the joys and benefits of birdwatching.
Bird watching is one of the primary tools used by Openlands to get youth outside and help them foster an appreciation for nature, and over 8,000 students have learned about the joys of nature and birdwatching through our Birds in My Neighborhood® (BIMN) program. Established in 2013, BIMN introduces students in the Chicago Public School system between Pre-K and fifth grade to common birds of the region through in-class lessons and field trips. In partnership with the US Forest Service International, this classroom-based and volunteer-driven program is offered to schools in the City of Chicago, McHenry County, and Lake County, Illinois.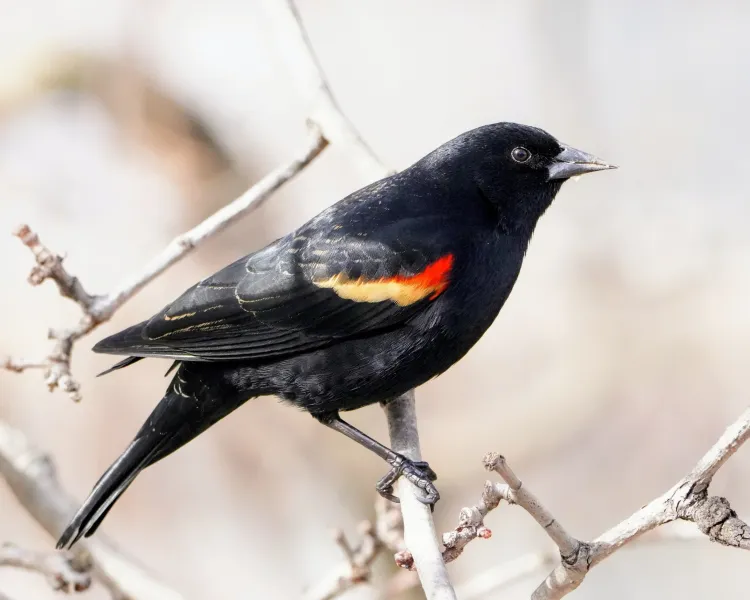 Because birds are all around, bird watching is incredibly accessible and affordable. Birds exist just outside the classroom doors, and while binoculars can be used, they are not necessary. All that is required for bird watching is your eyes and sense of focus to tap into observational skills. Birdwatching fosters a connection to nature through the process of observing the natural world and using the senses to identify the sounds and sights around. The BIMN program teaches children to slow down, think, process, and listen. In a world where children spend increasing amounts of time focused on screens, the experience of learning to focus their eyes and ears on nature is invaluable.
Kids love a field trip, and the BIMN field excursions give students a sense of freedom while also teaching them deep reflection skills through the use of take-home journals, where they document key learnings and process their experience. This year, Openlands will also be providing journals in Spanish for bilingual students.
While most of Openlands bird-watching programs are focused on youth education, adults can get involved by becoming a volunteer with Birds in My Neighborhood. Volunteers are an essential part of the program, as BIMN relies on volunteers to assist our in-school programs. Volunteers help run the program by working with teachers to schedule two classroom visits and a field trip to a local natural area. Volunteers are not required to be experienced birders, however; passion for connecting youth to nature is a must.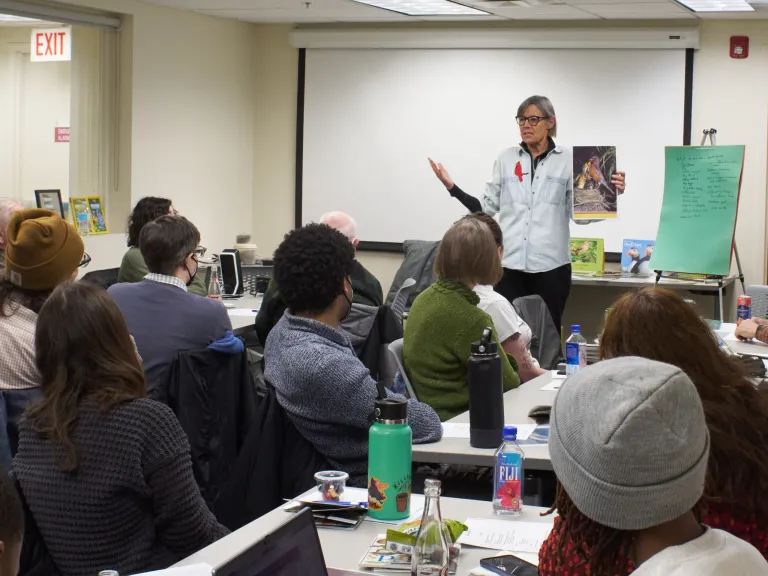 The BIMN program also aims to inspire teachers to find more unique ways to engage students in their classrooms, and to seek out other opportunities to further enrich their students. After inviting the BIMN into her classroom, CPS teacher at Wadsworth STEM School Cynthia Brawner wrote a "Neighborhood Birds 101″ proposal through DonorsChoose, and she received funding for binoculars, wooden birdhouses, and books including a field guide and journal for her students.
According to Openlands' Education and Outreach Coordinator, Lillian Holden, bird watching is one of the best entry-level ways to get outside and connected to nature, making it an excellent activity for all people, including children and people who don't consider themselves to be outdoorsy. A teacher from Saucedo Elementary explains how BIMN transforms students into advocates for nature, "I always see such growth and learned knowledge in the students after going through the program. Students actively become aware of the species found in their urban setting." 
According to Lillian, for people new to birding, spring migration is one of the best times to get started. During this time of year, trees and flowers begin to bloom, inviting hundreds of species of songbirds and tropical species travelling over the Midwest and to stop for food and rest on their journeys. Chicago is one of the biggest bird migratory routes in North America, known as the Mississippi flyaway, and birds can be spotted near water, especially Lake Michigan, and near woods and grasslands.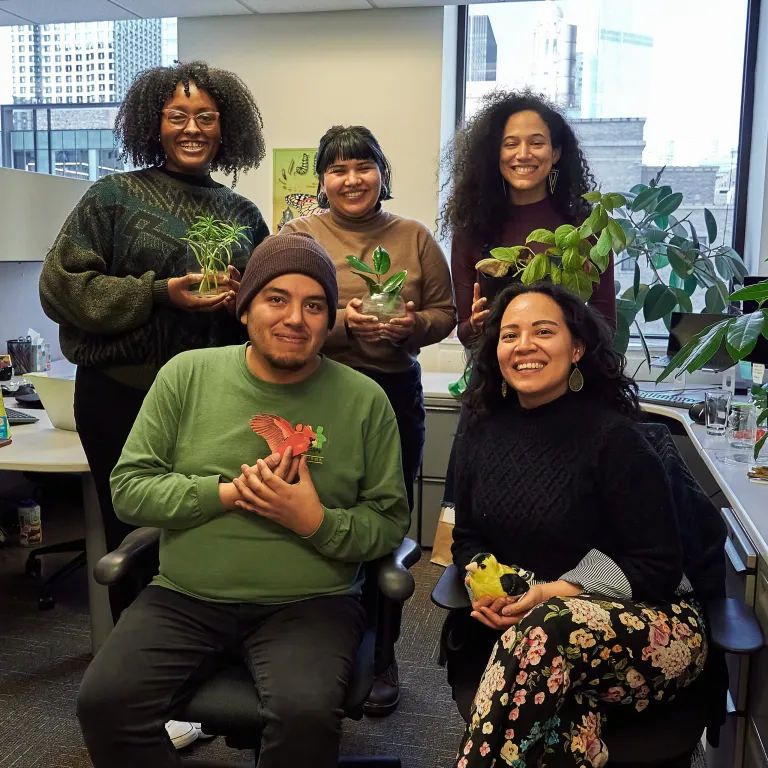 Openlands Education team (pictured) recently welcomed new staff members Jorge Garcia, Volunteer Coordinator for BIMN, as well as Kelly Escarcega, Openlands' new School Gardens Coordinator. Along with Director of Education Jessica Fong, School Garden Coordinator Danielle Russell, and Lillian Holden, the team will continue to provide nature-based education programs for students, teachers, and volunteers throughout the Chicagoland region. To get involved with the education community, join the first-ever Green and Growing Summit on May 6th! Updates will be posted on our events page and social media.