This month marks the 25th anniversary of one of our region's most exciting conservation achievements: the establishment of Midewin National Tallgrass Prairie. On February 10, 1996, President Bill Clinton signed legislation that established Midewin as the first nationally designated tallgrass prairie and the largest protected landscape in Northeastern Illinois. The Joliet Arsenal was on the Openlands watch list almost since the organization's inception, as Openlands' Board saw it as a prime conservation opportunity. Midewin National Tallgrass Prairie is now the largest landholding in the four-state Chicago Wilderness region.
When the Joliet Army Ammunition Plant was declared excess federal land in 1993, Openlands, led by staff member Joyce O'Keefe, was already working with state and local groups to preserve the land as open space. Openlands and The Conservation Fund helped organize public support for the future creation of Midewin and helped provide initial private support for the project through the MacArthur Foundation. Led by Congressman Sangmeister with critical support from Governor Jim Edgar, this culminated in the unanimous decision by Openlands and twenty-six other municipal governments, state agencies, and nonprofits to divide the Joliet Army Ammunition Plant into Midewin, the Abraham Lincoln Veteran's Cemetery, industrial parks, and other uses. Throughout the process, the U.S. Forest Service and other agencies provided strong leadership during the restoration and development of the park site.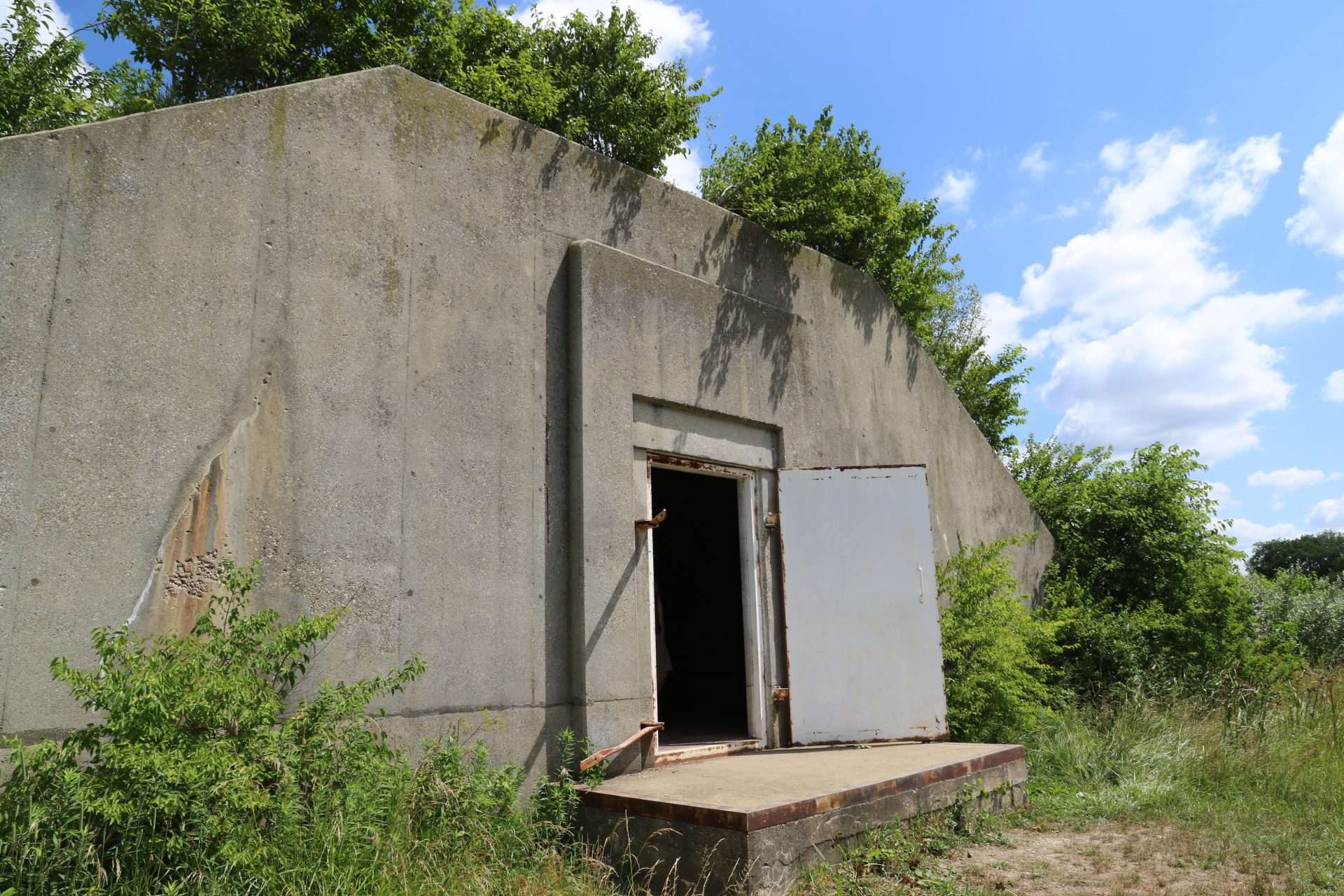 Restoring The Prairie
Midewin National Tallgrass Prairie presents a unique opportunity to demonstrate a commitment to the preservation and maintenance of our natural ecosystems. Understanding the long-term commitment ahead, in the early 2000s Openlands and other partners developed the Prairie Plan, which focused on stream, wetland and prairie restoration, trail implementation, and removal of old infrastructure. Major elements of tallgrass prairie were still present at the site, but non-native elements were widespread. Openlands continues restoration efforts today that focus on the prairie and wetland ecosystems. Currently, Openlands' team works on restoring Drummond Dolomite Prairie at Midewin, a rare type of both wet and dry prairie that sits in magnesium-rich soil and attracts rare birds and insects, and is home to federally threatened and endangered plant species.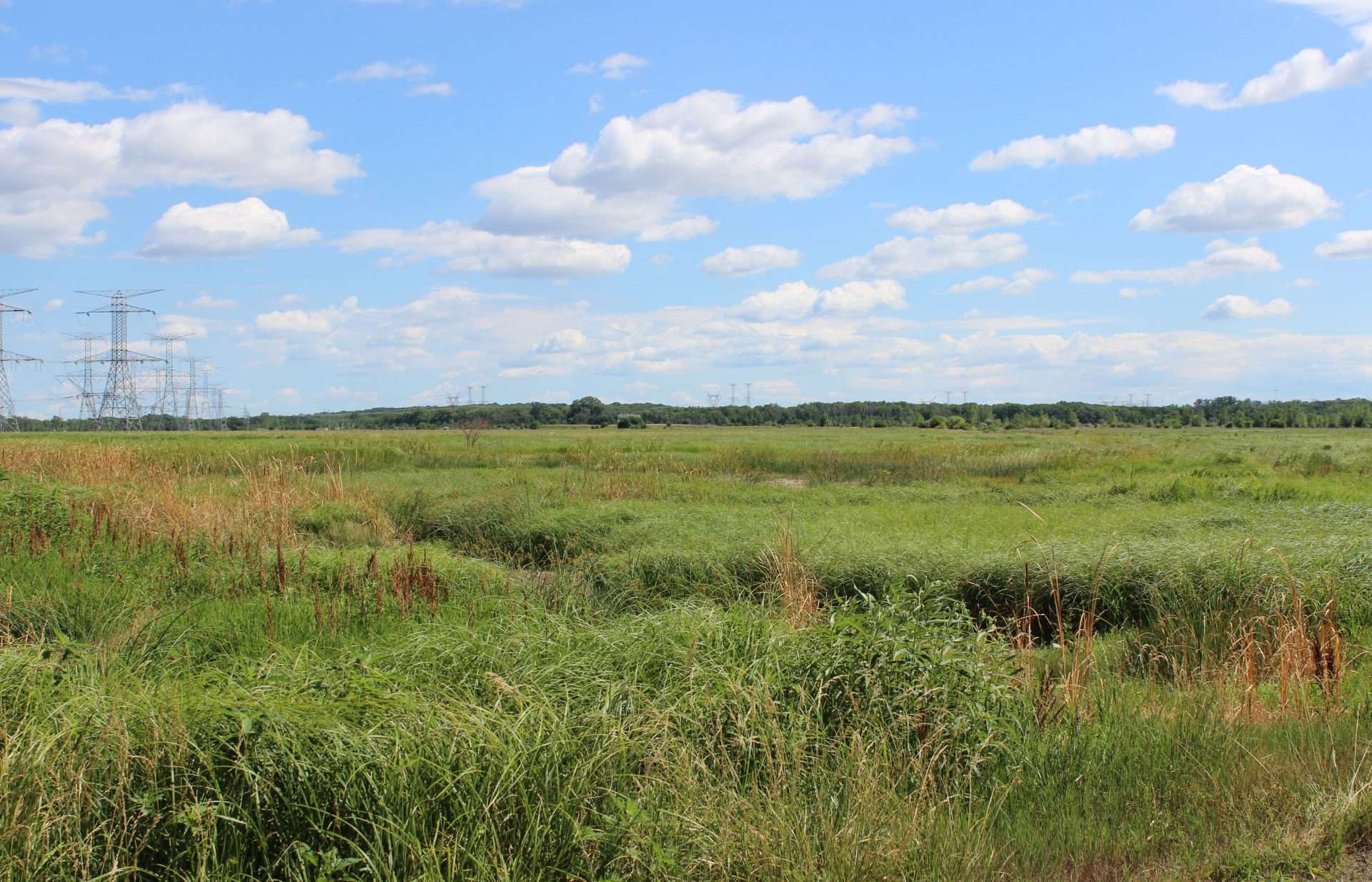 Drummond is part of a wider series of public and private partnerships that are working to restore native plant communities on the west side of Midewin. In addition to the floodplain restoration, Openlands continues to work with Midewin and the Forest Preserve District of Will County on potential land preservation, stream restoration, and trail initiatives connected to Midewin, including the larger macrosite of the Prairie Parklands, an area of 40,000 acres.
Midewin National Tallgrass Prairie is a boon to our region and its value as a climate asset will become even more apparent in the coming years as we need to mitigate increased flooding, sequester more carbon, and reach our goal of preserving 30% of our natural lands by 2030. Prairie plants are one of the most effective natural carbon sinks, as they have deep roots that sequester carbon into the ground and never release them unless pulled out. Unlike trees, which eventually die and release their stored carbon back into the atmosphere, undisturbed prairie plants can store carbon for millennia, even when their tops are burned. Prairies also absorb rain thanks to their deep root systems, which helps reduce erosion, runoff, and flooding.
In 2015, bison were reintroduced by the U.S. Forest Service as part of an effort to restore the natural prairie ecosystem, and the herds can now be seen grazing all year round. This feat of ecological stewardship is part of an experiment to see how beneficial bison grazing patterns are to prairie grasslands. The native components of the prairie require nurturing so that the prairie may once again return to its pre-European grandeur. The site name, Midewin, used with the consent of the tribe, is a Potowatomi word referring to the tribe's healers, who kept the tribal society in balance. The recent restoration work done on this land makes the name Midewin an appropriate expression of these indigenous sentiments and ideas. According to Linda Master's, Openlands Restoration Specialist, "Our goal now is to make the land as self-sustaining, healthy, and diverse as possible."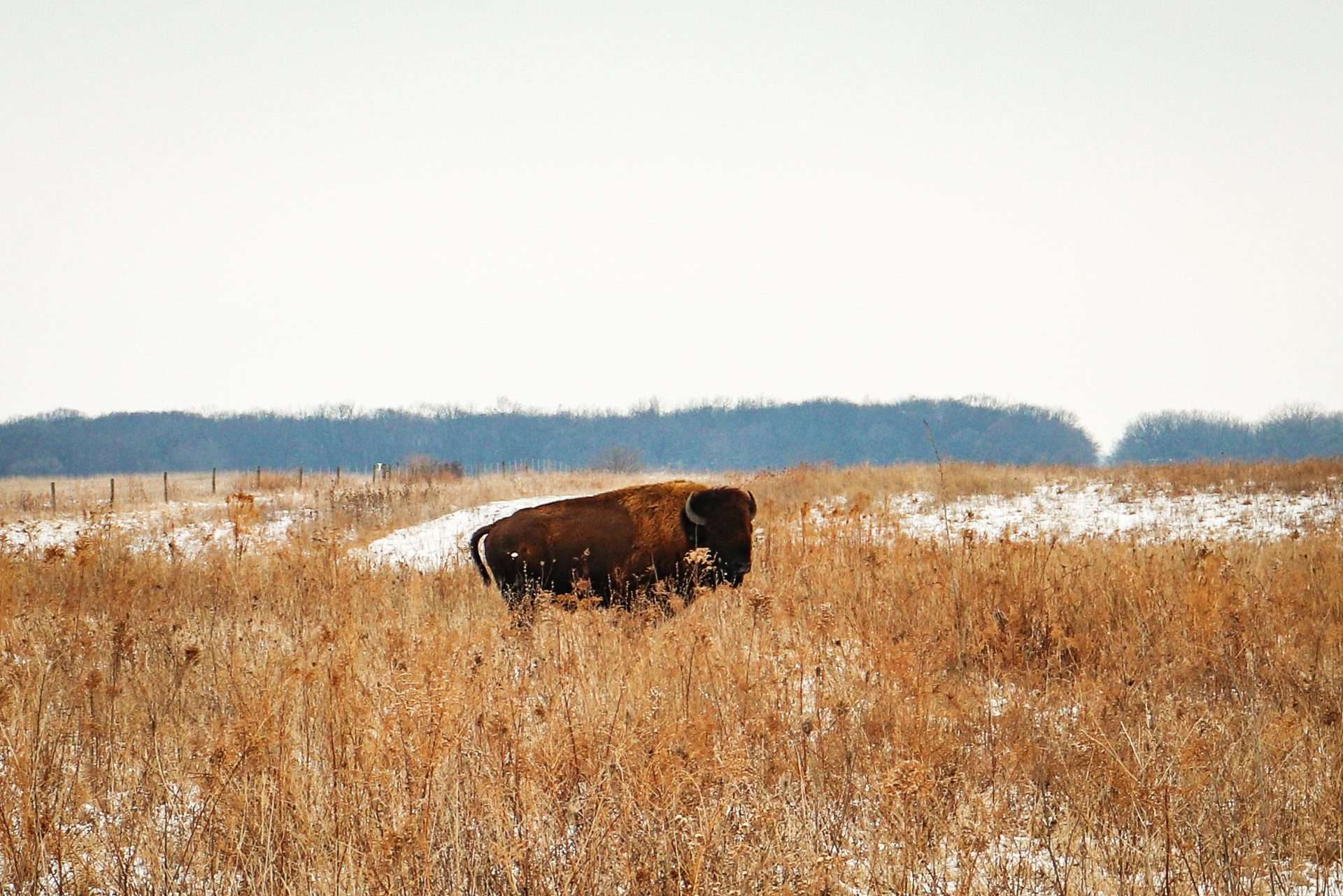 Protecting What We Protect
For decades, Openlands has focused on diffusing threats to Midewin National Tallgrass Prairie by slowing down or blocking horrendous proposed projects, and uniting people in the area behind better solutions. Proposals like the Illiana Tollway, which Openlands defeated with a coalition of 30 partners in 2019, are an example of the type of short-sighted and potentially disastrous projects. This $1.5 billion project would have paved over thousands of acres of prime farmland, polluted pristine rivers, and ruined habitat for state and federally protected wildlife at Midewin.
Since 2017, Openlands has voiced strong opposition citing the NorthPoint intermodal facility along Midewin's northern border as a highly destructive project. On February 10, 2021, Openlands filed a complaint in Illinois Circuit Court against the City of Joliet, challenging the annexation and zoning of land for the intermodal facility. NorthPoint would span 3,000 acres (nearly 5 square miles), adding up to 53,000 cars and trucks per day to the roads. The constant intrusion of light, noise, pollution, and vibration from the intermodal and the inundation of traffic would intrude into Midewin's globally imperiled landscapes and would make it impossible for rapidly declining species of migratory birds, bats, and other wildlife to continue to live in areas created to provide a safe harbor.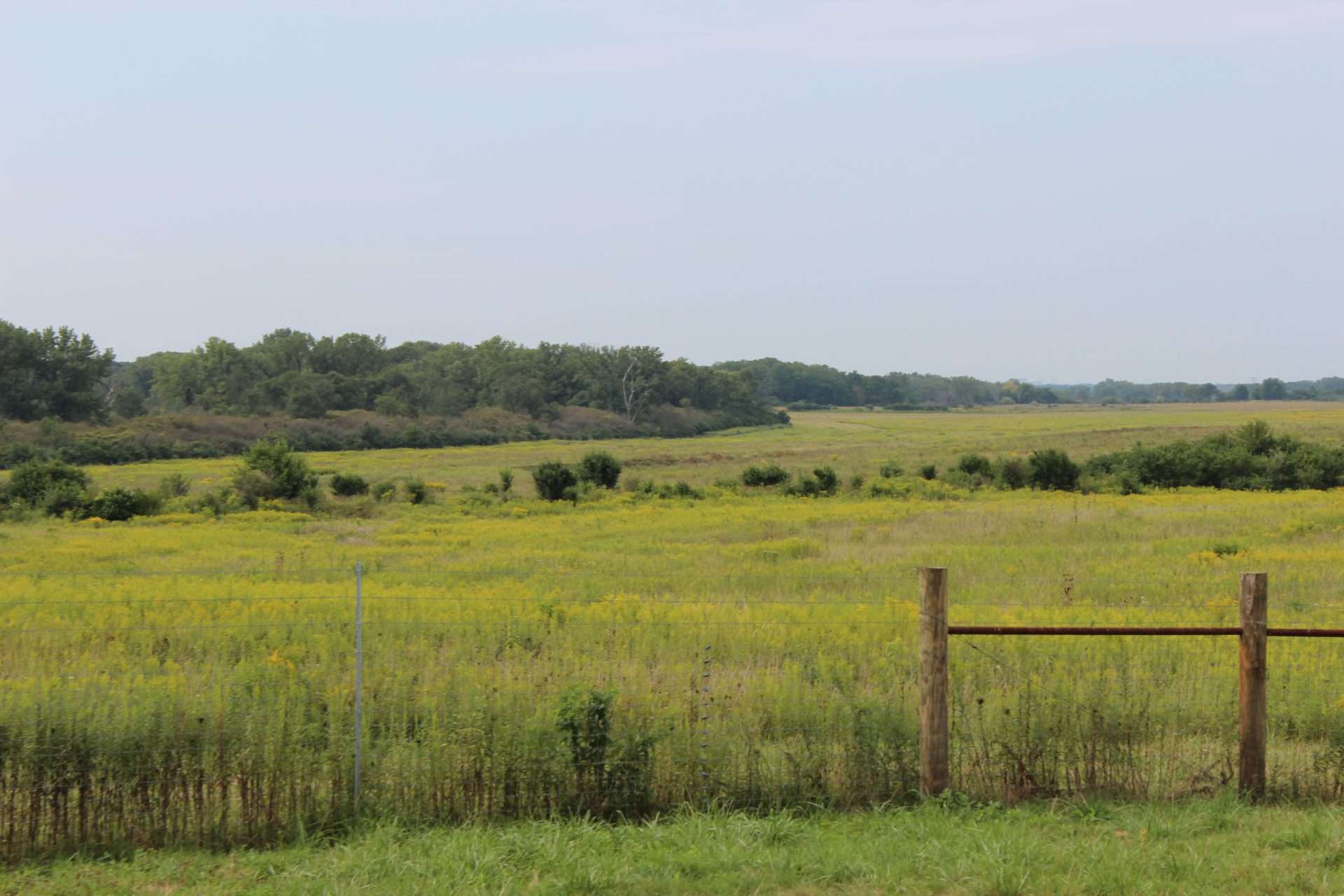 Openlands understands that the health of an entire community is important, and that for Midewin to survive and reach its potential, the surrounding uses must complement rather than sacrifice its globally important landscapes. Openlands has been an influential stakeholder in a planning initiative by the Chicago Metropolitan Agency for Planning to complement burgeoning freight, warehousing and truck traffic with the health of Midewin National Tallgrass Prairie and surrounding agricultural communities. The draft land use plan clusters industry close to interstates and away from Midewin, preserving historic farms in the area, and protecting local watersheds. You can get involved with the work being done to create a sustainable land use strategy at the upcoming Moving Will County Virtual Public Workshop on Wednesday, February 24 at 6 pm.
The transformation of Midewin from an arsenal to a thriving ecosystem is truly extraordinary and never finished. The anniversary will be celebrated virtually this year with five events highlighting various aspects of restoration at Midewin. You can learn more about the events and sign up here.