Imagine this: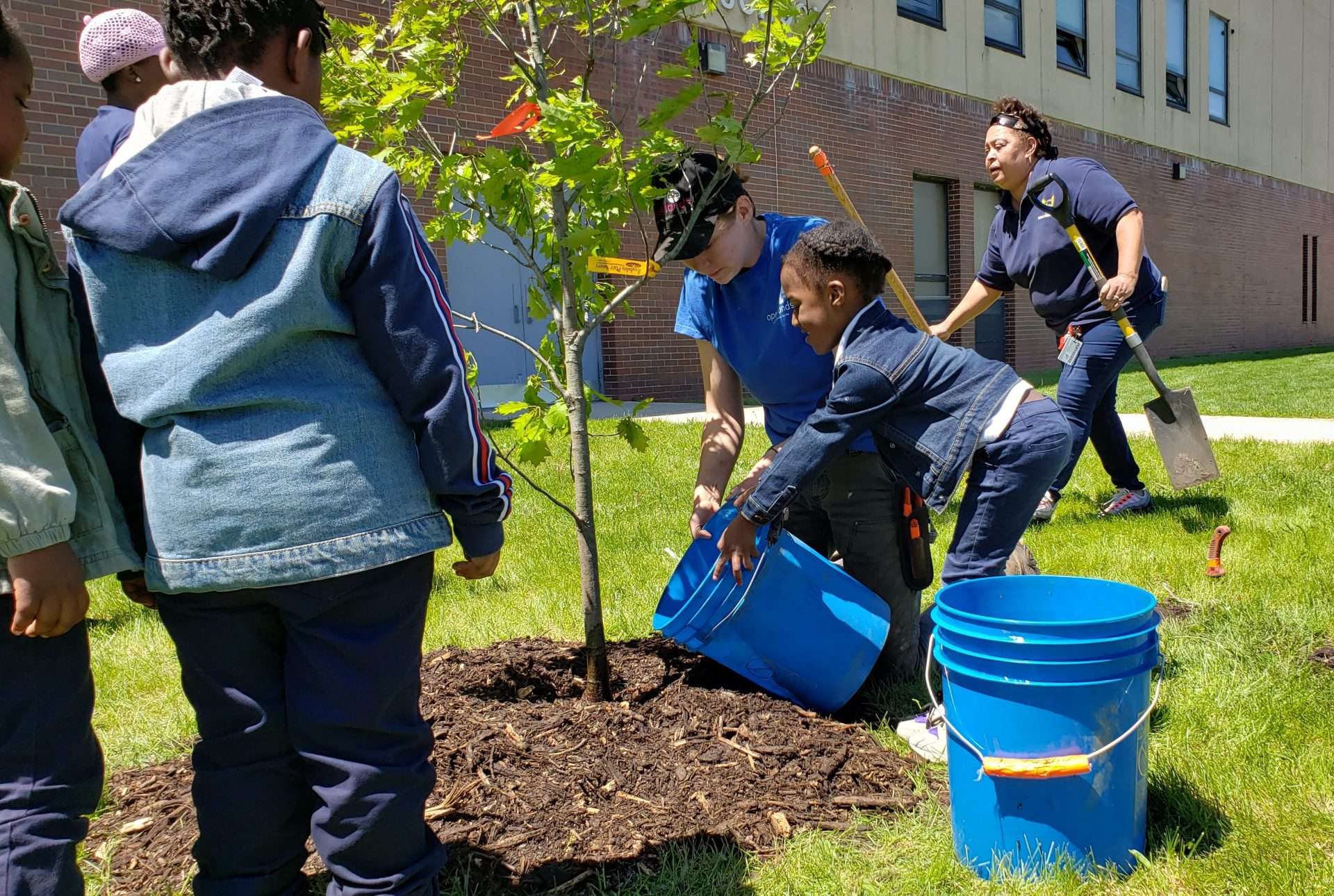 It's a Saturday in spring and a community group has gathered to plant the next generation of trees throughout their neighborhood. They are buzzing with excitement and groups form circles to stretch. You are leading a group and you teach them how to correctly plant the trees in front of their homes. Two kids name their trees "Barky" and "Leafy". The community now has forty new trees to care for and steward.
The following week, you are in historic Jackson Park, overlooking Lake Michigan. Surrounded by large, mature trees, you provide mulch and water for smaller trees that were planted the previous year. As you revisit the park, you feel a sense of pride watching these young trees grow and thrive.
The next month, you work alongside a group of dedicated volunteers called TreeKeepers. You use a variety of tools to strategically cut off branches, assisting the trees in developing a healthy form and growth structure. The group gathers at the end of the workday, feeling rewarded in the work accomplished.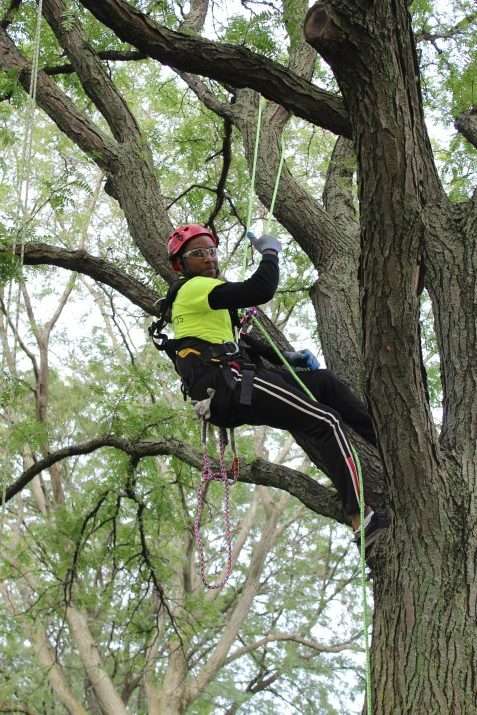 At the end of the summer, you sit on a tree limb forty feet high. You spent the entire day learning how to use ropes, harnesses and hitches, ascending and descending a group of trees over and over. This is the highest point you have climbed so far and you feel accomplished. Looking out over the landscape, you think, "I could get used to this view".
Three months later, you receive a full-time job offer from a tree care company for a tree climber position.
Interested? If so, the Openlands Forestry Training Program could be the right fit for you.
Since 2018, the Forestry Training Program has provided interested individuals paid hands-on field experiences, trainings and professional development opportunities in arboriculture. Over eight months, trainees experience the full life-cycle of an urban tree by selecting trees at the nursery, planting trees, conducting tree establishment maintenance (watering, mulching and pruning), and inventorying established trees.
The community tree planting events in spring and fall are a highlight of the program. "Meeting and connecting with people from different communities was always a great time," 2019 Forestry Trainee Glenn explains. "Everybody just has the same vision and goal in mind to help the Earth and Chicago's green landscape." Past trainees are currently pursuing or have obtained jobs in urban forestry or conservation.
"This program was life-changing", Shayne expressed, "I didn't even know I wanted to do this and now I see this as my future career."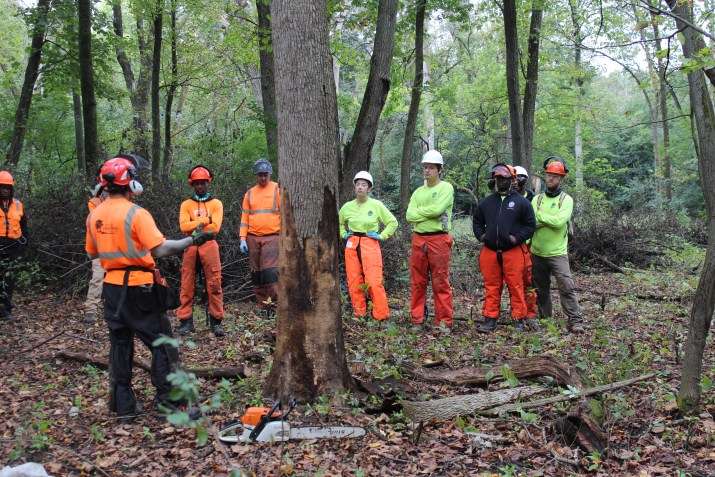 Trainees meet with and learn from industry professionals in commercial arboriculture, municipal forestry, and those in advocacy and research roles to help establish long-term connections in the field. By learning and engaging with experts, trainees leave the program with a well-rounded experience and confidence to pursue positions in the tree care industry.
"The coolest part of the program, was getting to work with an awesome team, meeting so many people, and getting exposed to a lot of really cool opportunities. All of the skills I've learned throughout this time has allowed me now to focus on where I'm going to go and what I want to do after the program."

– Shayne, 2019 Forestry Trainee
Openlands hopes to continue inspiring future arborists and advocates for Chicagoland's urban forest through the Arborist Registered Apprenticeship program, which grew out of the Forestry training program in 2021.  Whether you're a current practitioner seeking change or a novice who just likes being outside, this program could be the right fit for you! Visit the Arborist Registered Apprenticeship page on out website to learn more about the program and when the application window opens!  If you have any questions or inquiries about the Arborist Registered Apprenticeship program, email apprenticeship@openlands.org.