Take a walk under open skies and through sweeping grasslands at Lake County's Rollins Savanna Forest Preserve!
Rollins Savanna is managed by the Lake County Forest Preserves and is an excellent option for your daily walk or an entire day spent outside. At over 1,200 acres, it is one of Lake County's largest forest preserves and it is teeming with birds and wildlife you can see as you explore the site's trails. Be sure to check out the bird viewing area, which offers a great overlook of the site as well as installed telescopes so you can get a close-up view of some of the rare birds that call Rollins Savanna home.
The trail system at Rollins Savanna includes over 5 miles of crushed limestone trails, which are approachable and pretty flat. The main loop at Rollins Savanna is 3.5 miles — perfect for walking or practicing for a 5K. Lake County's regional Millennium Trail also incorporates the northern section of trails at the preserve. An additional 1.2-mile loop connects to both the main trail system and Fourth Lake Forest Preserve via the Millennium Trail. It's worth adding on to your trip as you're likely too see some wildlife on this trail segment. Plan for a two-hour trip for the main trail system and three hours if you're adding the short loop. You can also enjoy shorter walks (approximately one mile) from the Washington Street parking lot along a boardwalk or from the Drury Lane entrance to the bird viewing area.
Rollins Savanna is well worth a visit next time you're in Lake County and it makes for an excellent day trip from the city. Bring your family, friends, and your dog, and enjoy a day exploring this spectacular preserve. Tag your Instagram posts with #DiscoverYourPlace to be featured on our stream and please share with us the highlights from your adventure!
---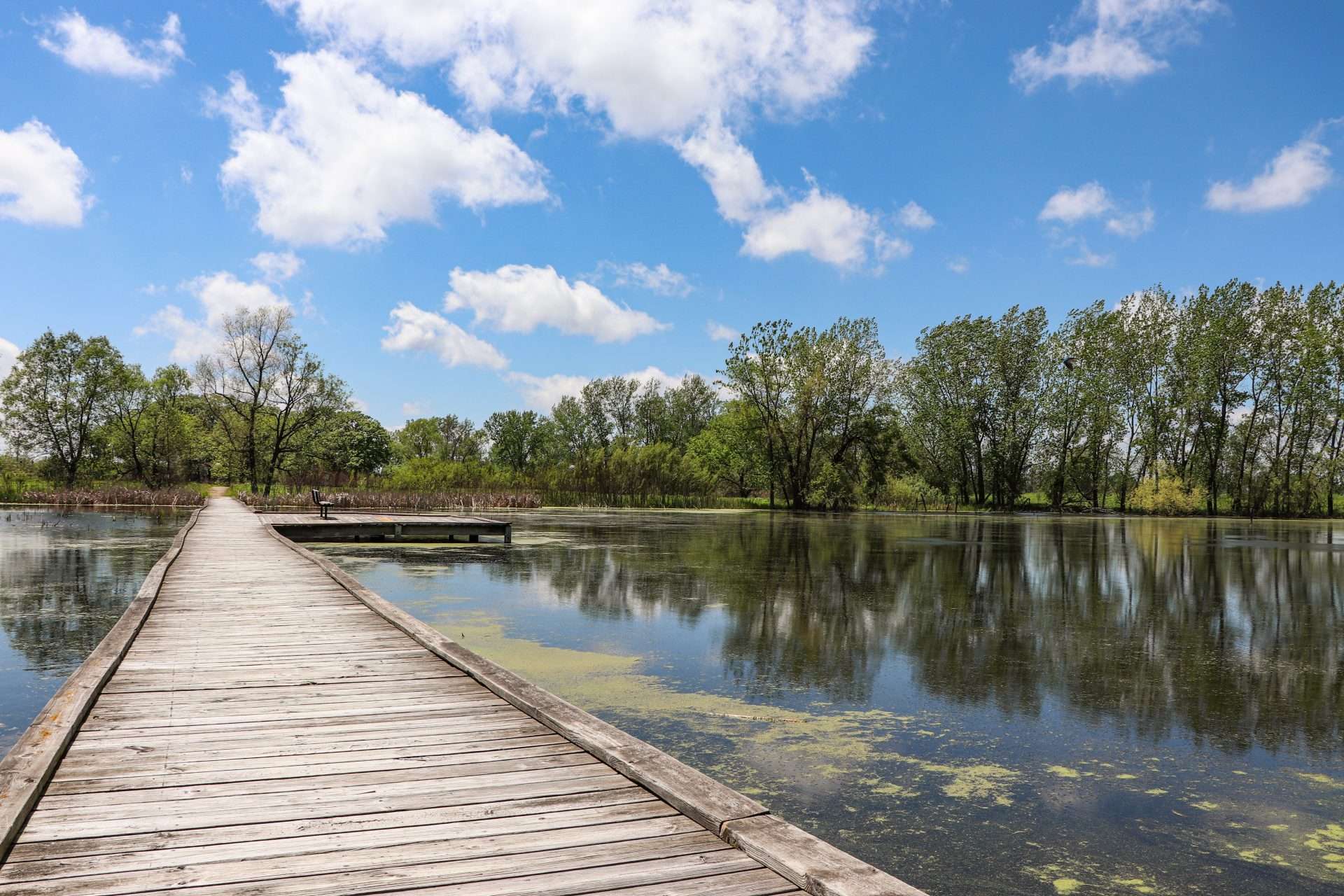 Directions and Site Info
Rollins Savanna is located at 20160 W. Washington Street in Grayslake, IL and is about a 45-minute drive from downtown Chicago. From I-94, exit west on Route 120 (Belvidere Rd.) or Route 132 (Grand Ave.). Parking is available at the Washington Street entrance or at the Drury Lane Entrance.
It is possible to reach Rollins Savanna via Metra; however, it includes an approximately 30-minute walk on a pedestrian path from the Washington Street Grayslake Metra stop on the North Central Service.
Restrooms, water fountains, picnic tables, and trail maps are available on site. For more infomation, please contact the Lake County Forest Preserves.
[googlemaps https://www.google.com/maps/embed?pb=!1m18!1m12!1m3!1d2948.116820750882!2d-88.02616678454366!3d42.36134957918683!2m3!1f0!2f0!3f0!3m2!1i1024!2i768!4f13.1!3m3!1m2!1s0x0%3A0x1f3b1b44ee272521!2sRollins+Savanna+Forest+Preserve!5e0!3m2!1sen!2sus!4v1559142924112!5m2!1sen!2sus&w=600&h=450]
---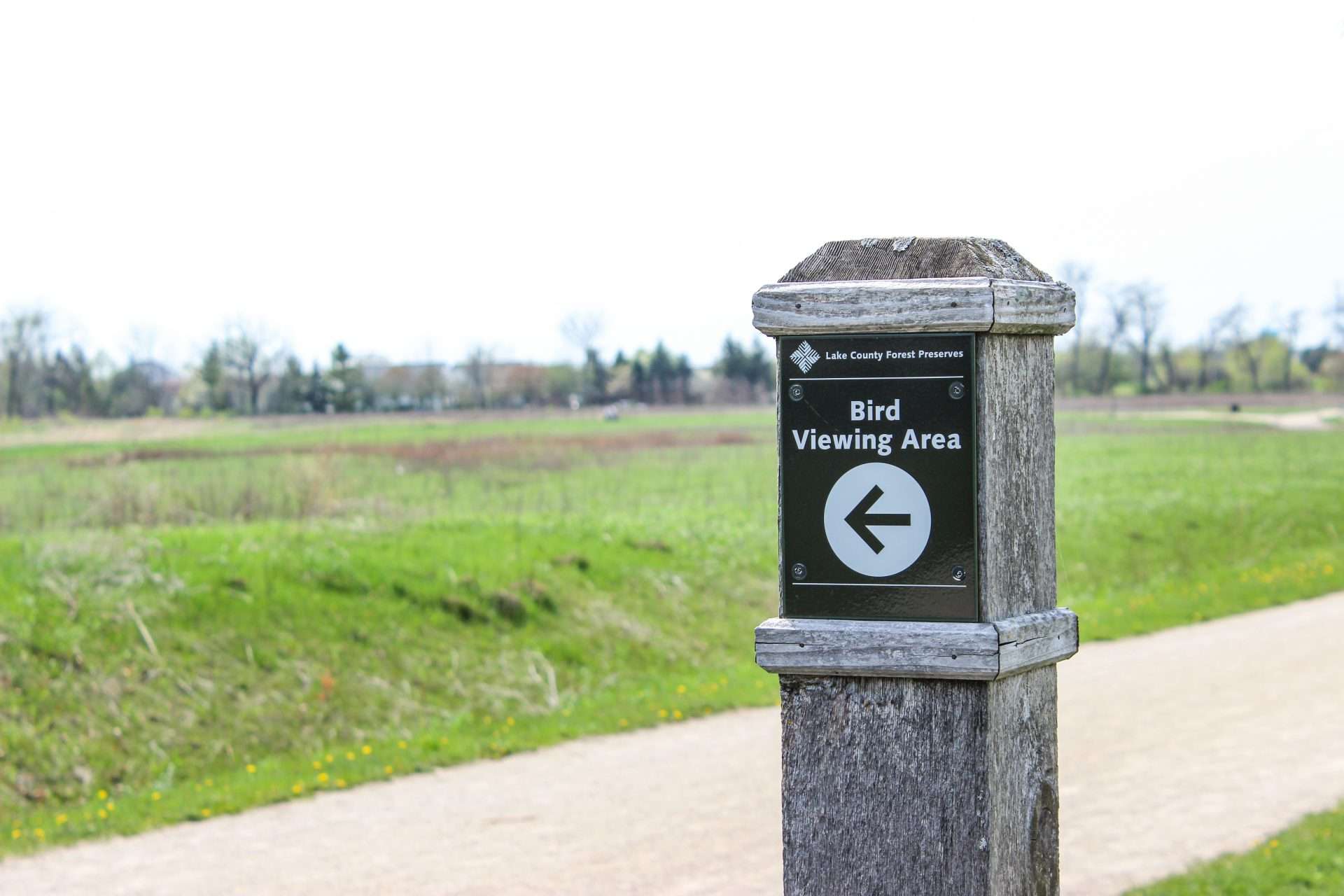 What You Can Do There
Walking, Hiking, and Biking

: Rollins Savanna is home to over five miles of crushed limestone trails that are pedestrian friendly and mixed-use. The Lake County Forest Preserves welcomes dogs on the trail, but asks that you keep them on a leash and pick up after them. View a trail map.
Millennium Trail

: Trails at Rollins Savanna also connect to the regional Millennium Trail and Greenway. Today, over 30 miles of the Millennium Trail are open to hikers, bicyclists, and cross-country skiers. The trail surface alternates from gravel to paved. Learn more.
Birding

: Rollins Savanna has been designated as an important bird area by Audubon Society. The site's grasslands, wetlands, and savannas provide safety and habitat for wetland and grassland species, whose numbers are declining nationwide. There is also an entire bird observation area overlooking one of the site's wetland areas, complete with installed telescopes and educational signage. Bring your binoculars, you'll see some cool stuff! Learn more.
Volunteer

: Lake County Forest Preserves host regular volunteer opportunities at Rollins Savanna. You can volunteer with a restoration workday in the site's ecologically-important habitats or at the Native Plant Nursery. Viewing their schedule of volunteering opportunities here.
Winter activity

: Trails at Rollins Savanna are open in the winter for hiking, snowshoeing, and cross-country skiing. Winter is actually a great time to get outside in our region, especially when snow is covering the landscapes.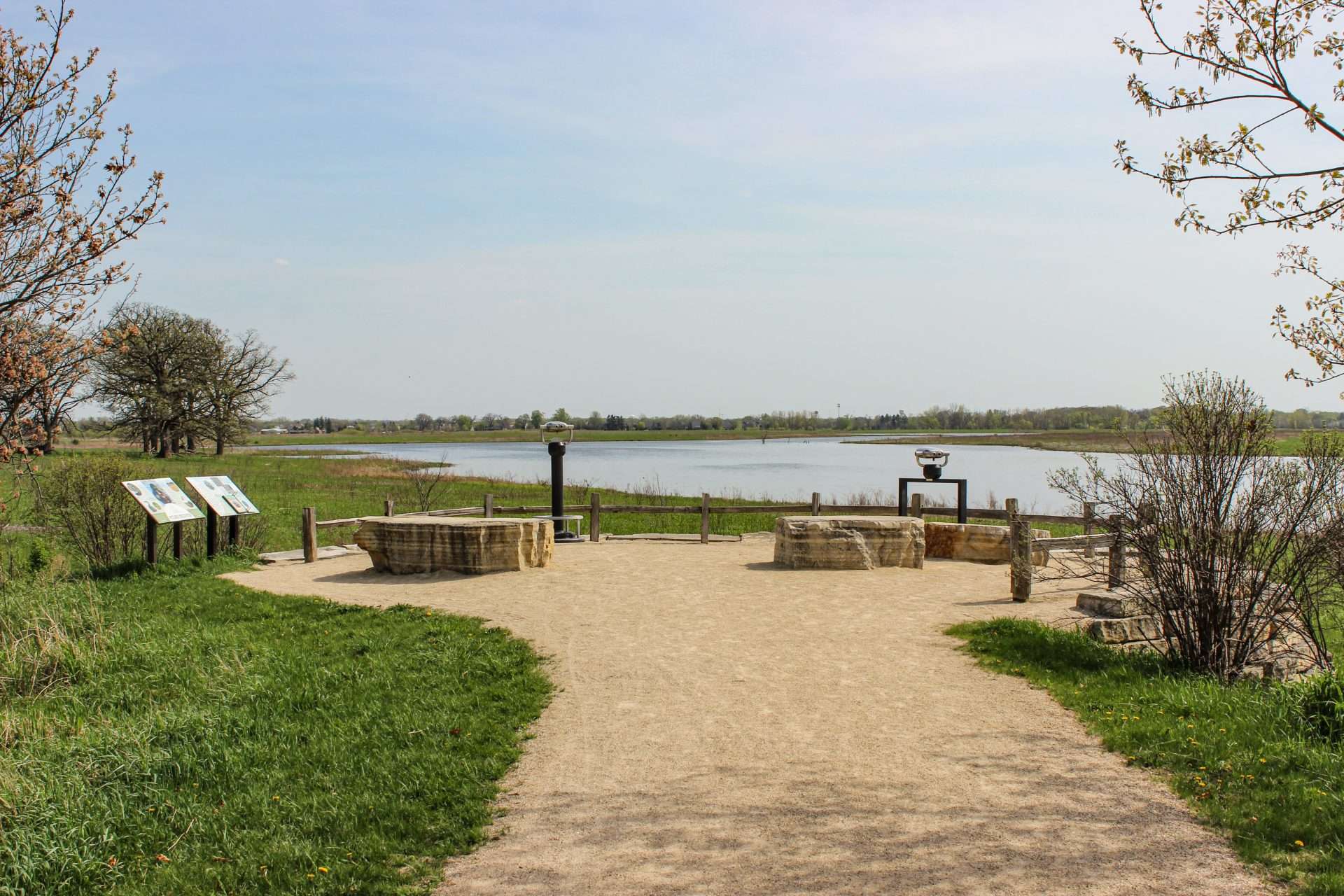 More in Lake County
Your trip to Rollins Savanna might take a fair amount of your day, but consider a stop in some of the nearby downtown areas for lunch or a break after your trip. The main street area in Libertyville and the historic downtown in Grayslake are both charming with restaurants, shops, and parking. You can also check out a calendar of events happening in Lake County here.
Openlands has a long history of working in Lake County on significant projects that protect the land and engage people in conservation. These include creating and managing the Openlands Lakeshore Preserve in Fort Sheridan that opened one mile of Lake Michigan shoreline to public access. We have advised on projects including the Route 53 expansion, farmland protection, the Liberty Prairie Reserve, and a successful 2008 referendum allowing the Lake County Forest Preserve District's purchase of 3,000+ acres. Learn more about Openlands' commitment to Lake County, Illinois.
---
Check out more of our recommendations for getting outside in the Chicago region.
Photos: Patrick Williams