Hikers, runners, and bikers will want to consider visiting DuPage County's Waterfall Glen Forest Preserve. This gorgeous setting is a great choice for a day spent outdoors exploring the site's extensive trail system, vibrant habitats, and most of all, scenic views. Waterfall Glen is a short trip from downtown Chicago and a family-friendly destination in suburban Darien.
Waterfall Glen is managed by the Forest Preserve District of DuPage County and open to the public year-round. The site is home to a 9.5-mile gravel trail system that winds through a hilly, wooded landscape, offering educational signage and opportunities to explore nature up close. If you're not looking for a nearly 10-mile trip, however, don't let the longer trail intimidate you. Waterfall Glen not only offers shorter trails throughout the preserve, but you can also make a nice trip out of the short walk from a parking area to two of the site's most scenic areas, Rocky Glen Waterfall (pictured above) and Sawcreek Mill Bluff.
The main trail at Waterfall Glen is an approachable 9.5-mile gravel path and makes for a great workout whether you're hiking, biking, walking, or trail-running. The main trail is mixed-use for pedestrians, bikes, and horseback riding, so be sure to share the path. The trails are also open in the winter for snowshoeing, walking, and cross-country skiing.
For the site's natural beauty and recreation opportunities, Waterfall Glen is well worth your visit! Consider adding it to your trip this summer or check out all our recommendations for where to get outside in the region.
Photo: Patrick Williams
---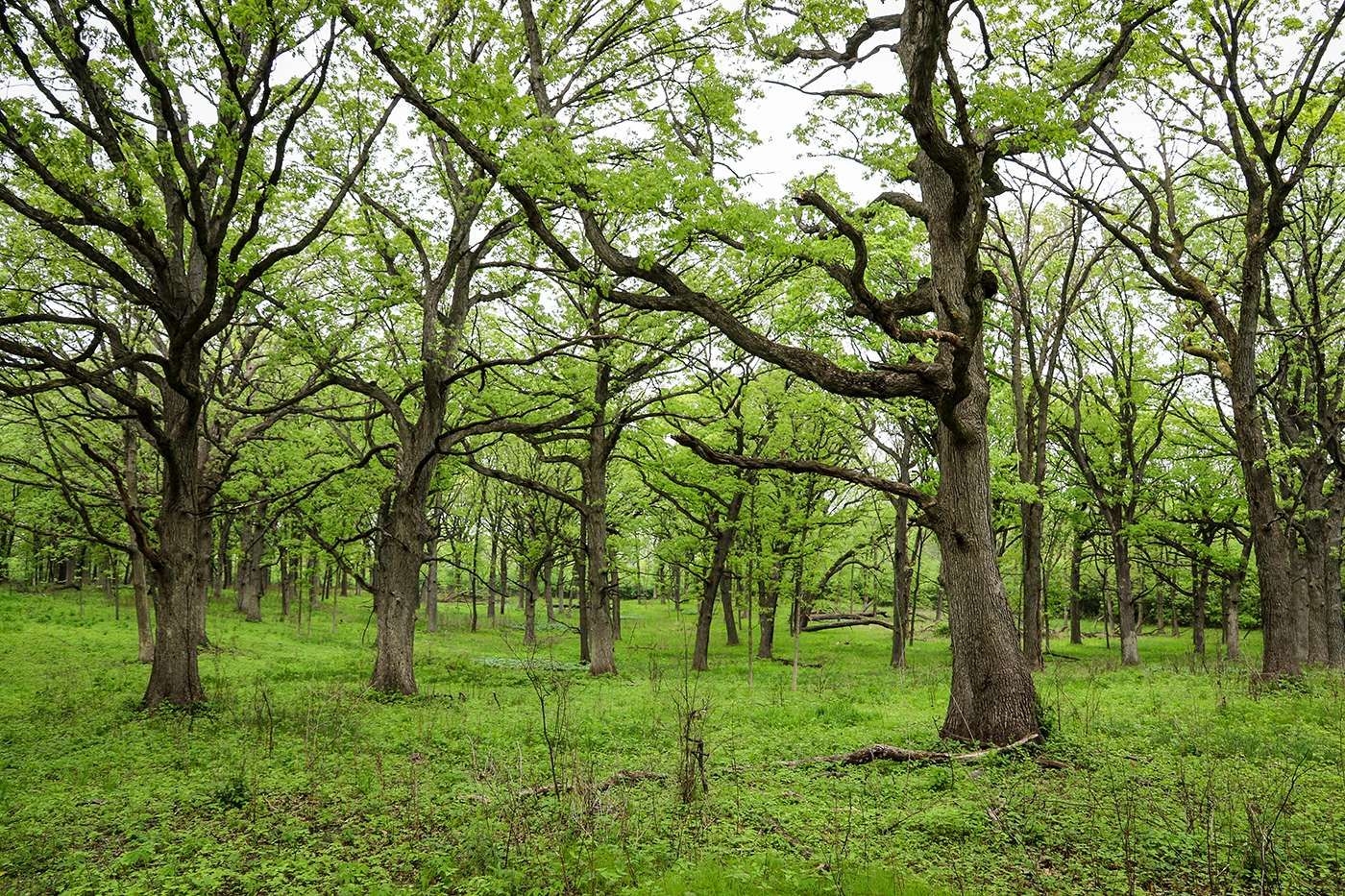 Directions and Getting There
Water Fall Glen Forest Preserve is located in Darien, IL immediately south of I-55. Parking is available in lots along Lemont Rd. and Cass Ave., both of which are exits from I-55. The Waterfall Parking Area (located at Cass Ave. and Bluff Rd.) is the closest option for accessing the Rocky Glen Waterfall and the Sawmill Creek Bluff Overlook. It's a great option for your looking for a shorter, yet scenic walk. Horse-trailer parking is only available at the forest preserve's main lot, located at Northgate Road.
On weekdays, you can reach Waterfall Glen via public transportation. Take the Metra-BNSF to Westmont and look for the Pace 715 Bus.
Photo: Brandon Hayes
---
Conserving Landscapes at Waterfall Glen
At over 2,500 acres, Waterfall Glen is one of the most ecologically-diverse forest preserves in DuPage County and the variety of habitats will be apparent as you wander the trail system. On your trip you may find yourself among oak woodlands, prairies, riverbeds, and wetlands all within a short distance of one another. The site's prairies, savannas, and oak-maple woodlands contain over 700 native plants species! As a result of this rich variety, more than 300 species of mammals, birds, fish, amphibians, and reptiles and another 300 of invertebrates use the forest preserve either year-round or during their migrations. It is also home to some great examples of ecological restoration at Poverty Prairie and the Bluff Savanna.
---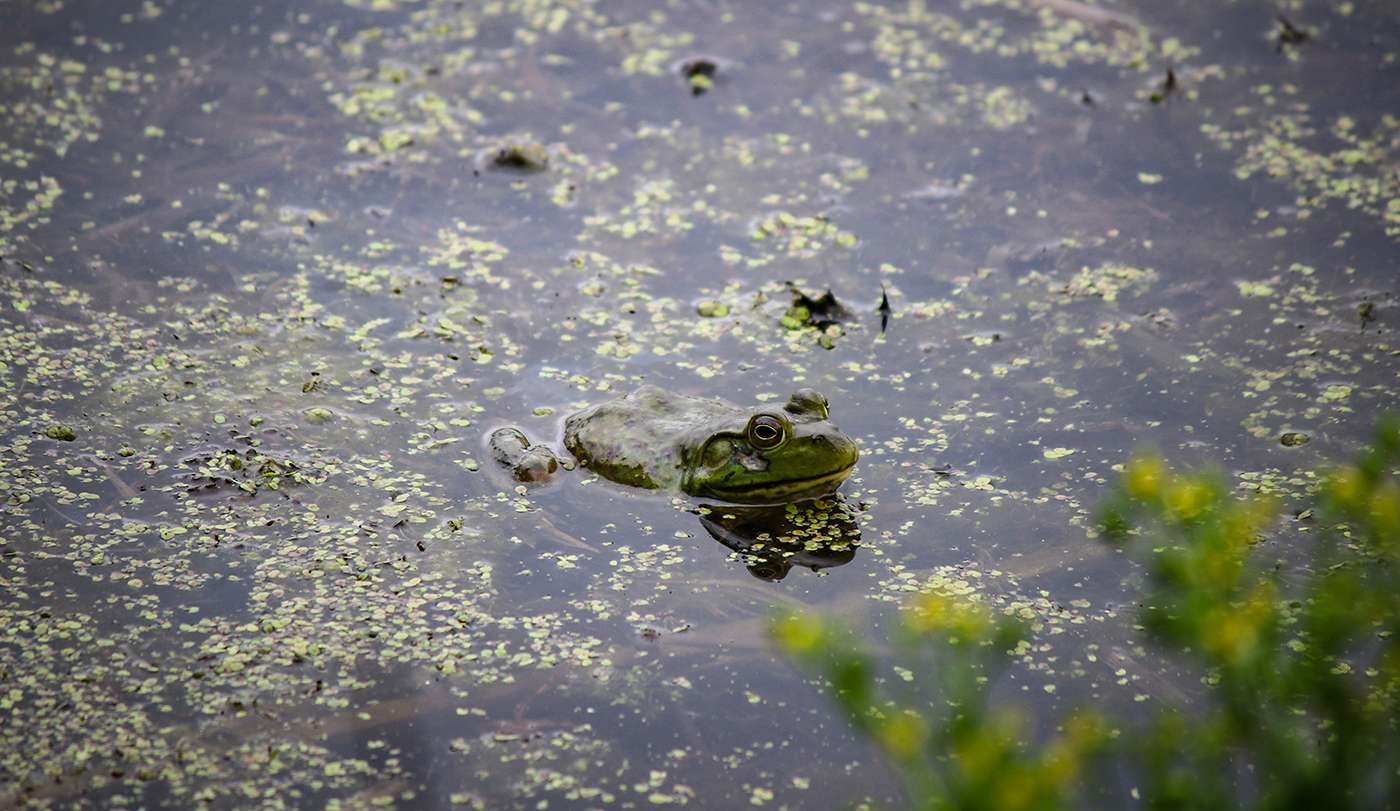 What Can you do at Waterfall Glen
Hiking, walking, and trails

: Waterfall Glen offers visitors access to nearly 11 miles of managed trails throughout the preserve as well as many more natural trails that you are welcome to explore, but please remember that these paths are not on the map and may not connect with mapped trails. Download the site's complete trail map here.
Biking and horseback riding

: Biking and horseback riding are welcome on Waterfall Glen's main trail system. Bike trails at Waterfall Glen do connect to the southern portion of the DuPage County Regional Trail. To protect the site's sensitive natural areas, bicyclists may ride only on designated bike trails. Horseback riders are asked to park their trailers in designated spots at the trailhead on Northgate Road.
Argonne National Laboratory

: Waterfall Glen surrounds Argonne National Laboratory, one of the country's premier science and engineering research centers. Argonne is the Midwest's only multipurpose national laboratory, welcomes all members of the public age 16 or older to take guided tours of our scientific and engineering facilities. Tours last about two and a half hours and are by reservation only. Learn more.
Photography

: As you wander the trail network at Waterfall Glen, you'll find some excellent views and perspectives on this scenic landscape. Rocky Glen Waterfall is a popular spot for selfies and long-exposure shots, and you can get some great shots up close to the waterfall. If you're a photographer or just an avid Instagrammer, bring your camera or phone and share what you find! Tag your Instagram posts with #DiscoverYourPlace to be featured on our stream and please share with us the highlights from your adventure.
Picnics and pets

: There are several spots within Waterfall Glen to enjoy a picnic, but definitely consider the shelter near the Des Plaines River scenic overlook in the southwestern corner of the site (the Lemont Road parking lot offers the quickest access). Feel free to bring your dog with you on your trip, but the Forest Preserve District asks you to keep them on a leash no longer than 10 feet.
Do enjoy your trip to Waterfall Glen and we hope it makes for a great day outside. If you are looking for some other places to get outside near Waterfall Glen, consider the I&M Canal trail system along the Des Plaines River, Cook County's Palos Forest Preserves system, or the Sagawau Environmental Learning Center. Downtown Lemont is a very quick drive from Waterfall Glen, home to several shops and restaurants, and is a great place to wrap up your trip. Have fun!
Photo: Brandon Hayes