Illinois needs to get serious on climate change before it hits our economy hard. California's largest utility provider, Pacific Gas & Electric, has announced that they have literally been bankrupted by climate change. Faulty PG&E equipment has been cited as the source for many of the devastating wildfires that swept across California in 2017 and 2018, and facing an estimated $17B – $30B in liabilities, the company publicly announced plans to file for Chapter 11 on January 29, 2019.
Climate change is a principal factor in the intensity of those fires, and while Illinois won't face the same threats as California, it's only a matter of time until we are dealing with our own climate-fueled disaster. Climate change will have a different face in Illinois, and we will see the costs add up in healthcare, urban and rural flooding, crop failure, and strained infrastructure. The wrong thing to do in these instances would be to subsidize the costs, liabilities, and risks with new burdens on utility and tax payers. The right thing to do is investing in strategies that reduce our collective risks and protect our communities from the changes we must expect.
The reality is that we are starting to run out of time to act on climate change, so we need to transition our economy to clean energy, and just as importantly, we need to scale up strategies that help put carbon back in the ground. We must prioritize solutions that offer multiple benefits for each single investment.
Photo (top): Jasmin Shah
---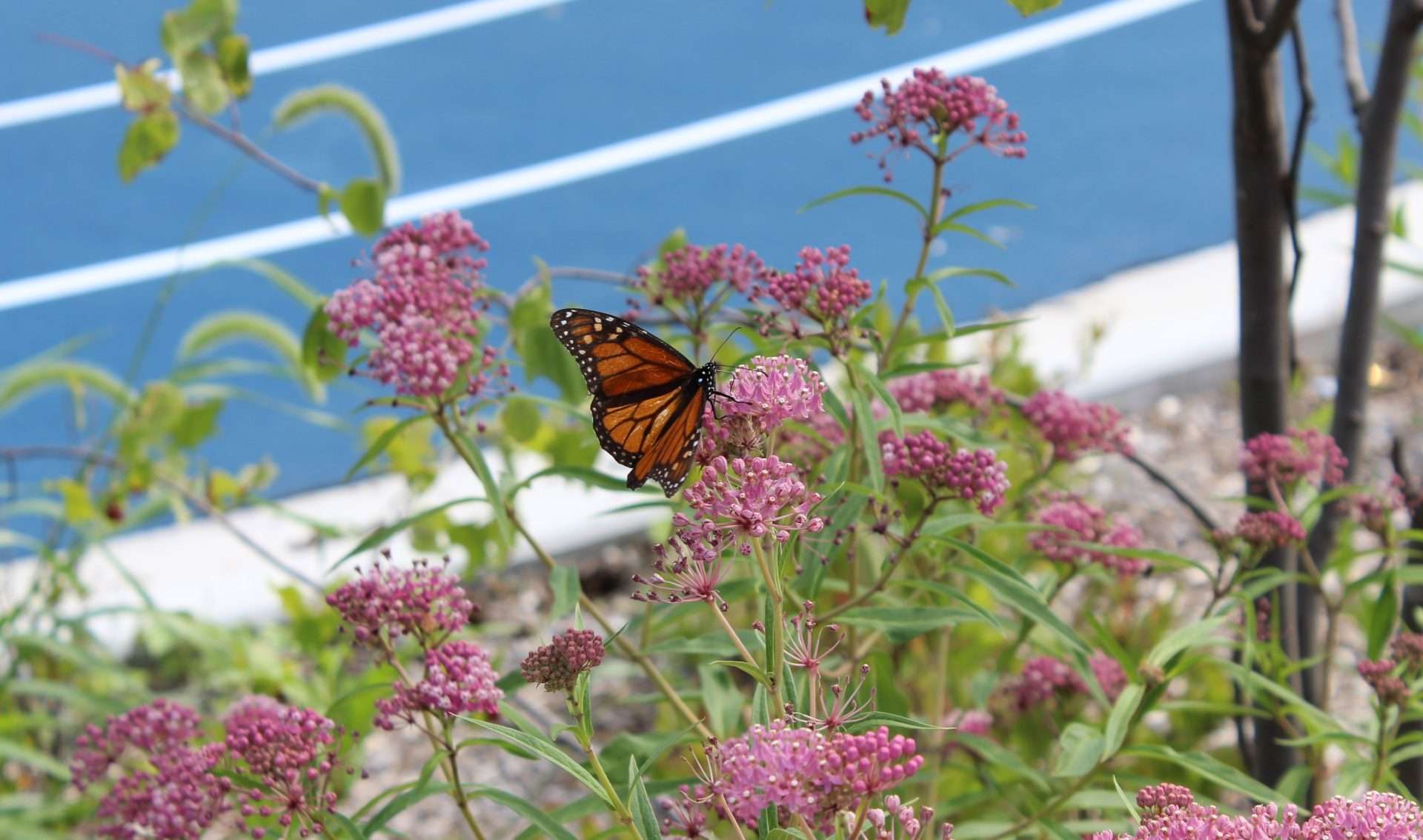 Nature-based solutions to climate change are cost-effective models that simultaneously provide environmental, societal, and economic benefits and help build climate resilience. Healthy, natural lands put carbon back in the soil, but Illinois' Department of Natural Resources, county conservation districts, and forest preserves are starved for funding to care for their land. Money focused here would create healthier lands, provide public recreation, and build community resiliency.
Tree-lined streets and urban parks reduce both air pollution and air temperatures, together lowering the number of hospital visits, missed school days, and exorbitant energy bills. Through our Space to Grow program, for example, Openlands works in partnership with government agencies, other non-profits, and private sector entities to reduce neighborhood flooding while providing improved schoolyards and community green space. Illinois needs more thinking like this.
Land can no longer have one primary designated use, but rather must have multiple functions. We need many more public-private partnerships that provide funding, knowledge, and expertise both to implement the strategies we know will work and to pioneer new solutions that deliver multiple benefits for climate resiliency. As the PG&E example indicates, we know these costs are coming if we do nothing, and we know the actions we can take to prevent it. Gov. Pritzker has committed Illinois to the US Climate Alliance, and that's an important start, but we need far more help if we're going to get serious in tackling this challenge.