Openlands is thrilled to announce Peoples Gas as the Principal Sponsor of the Building School Gardens program for the next three years. Their generous support will allow Openlands' ongoing efforts to provide support and resources to Chicago Public Schools that have already installed gardens through the program.
Launched in 2007, the Building School Gardens program currently supports 58 Chicago Public Schools. Openlands hosts workshops for teachers, leads garden workdays for the school community, and works closely with leadership at the schools to create sustainable gardens and expand environmental education. Through this program, approximately 33,000 students are directly impacted by the school gardens each day in addition to the hundreds of teachers, parents, and community members.
"We are thrilled to support this initiative to provide students the opportunity to learn and play in an environment that encourages them to connect with nature and learn about it in a hands-on way," said Mary Houpt, Peoples Gas Manager of Community Partnerships.
Photo: Allison Williams
---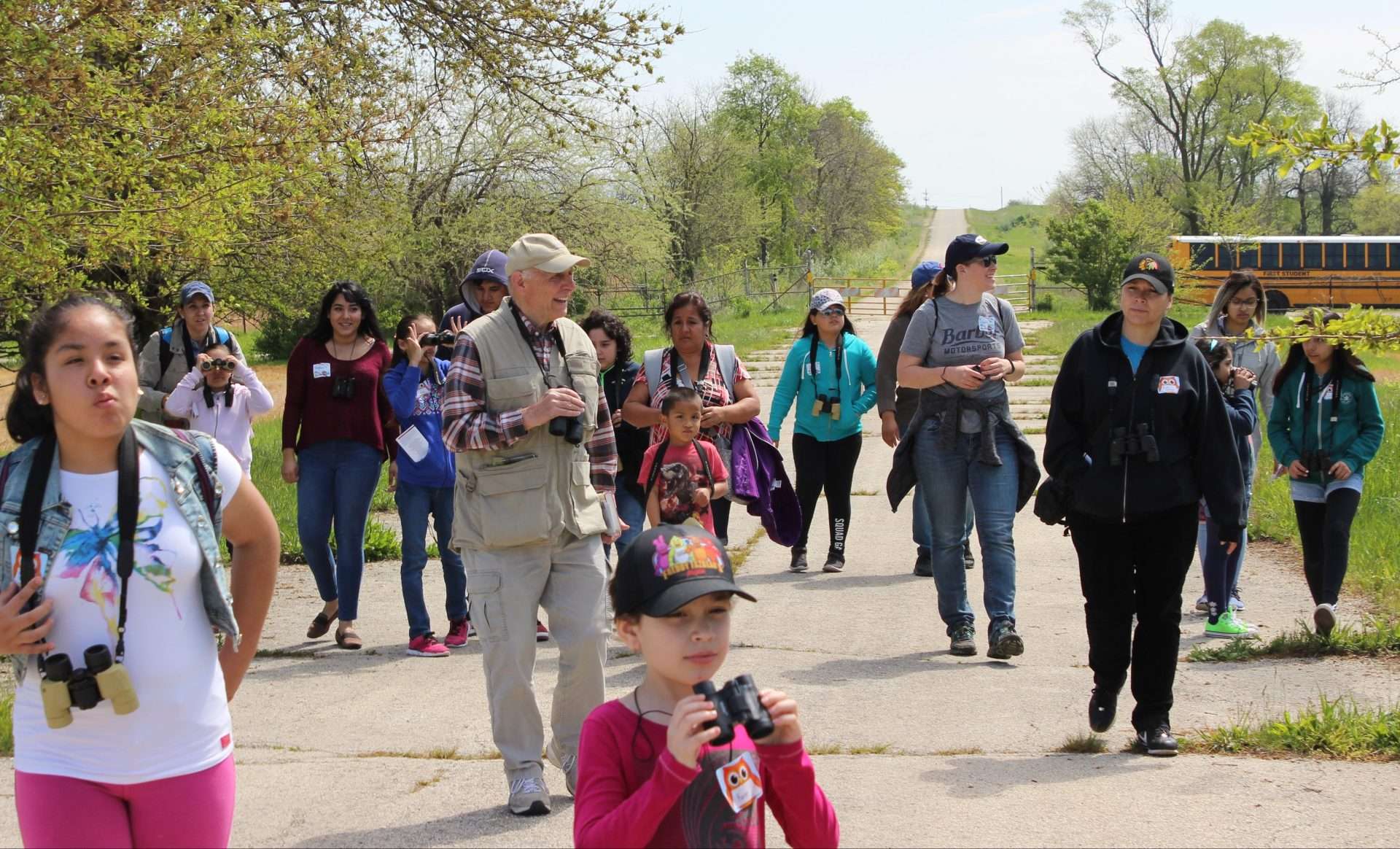 Coming Soon — School Field Trips!
With the generous support of Peoples Gas, Openlands is now excited to announce that we can expand the Building School Gardens program to provide deeper connections to nature for students and their families during weekend trips to nearby large-scale landscapes such as Midewin National Tallgrass Prairie, Deer Grove Forest Preserve, or Hackmatack National Wildlife Refuge.
Family field trips to some of the region's best natural areas are a phenomenal way to ground what students learn in their outdoor classrooms and through environmental education lessons. Research also demonstrates that positive experiences in nature with a trusted adult are an predictor of future environmental stewards, and this informs the core of our education programs. Openlands is excited to have this new layer in our school partnerships because we know deeper relationships will lead to stronger advocates for the environment.
"A school campus is often the heart of a neighborhood and having a school with lush gardens and safe green spaces makes people want to stay, visit, and be present in their community," said Openlands' Vice President of Community Conservation Daniella Pereira. "Hosting workshops for the teachers, working with the students, and having the support from families and school staff has been essential to building the relationships that make a green campus a true asset. We're honored to be invited into these school communities and we are so excited to keep the work going with the support of Peoples Gas."
---
Peoples Gas, a subsidiary of WEC Energy Group (NYSE: WEC), is a regulated natural gas delivery company that serves approximately 830,000 residential, commercial and industrial customers in the city of Chicago. You can find more information about natural gas safety, energy efficiency and other energy-related topics at peoplesgasdelivery.com.
---
Openlands commits to long-term relationships with our Chicago Public School partners, working with students to see nature in a school garden, around their neighborhoods, and across landscapes. As our expertise in environmental education has grown over the years, we have developed new programs to help students recognize the nature around them and to engage entire school communities in conservation.
For more information on our education programs, please contact schools@openlands.org.