Openlands works to promote and protect healthy lands across northeastern Illinois. With so much of our region dedicated to agriculture, this vision must include farmland, so we support small and local farmers, interested in conservation-friendly land management practices, to secure new land for sustainable agriculture.
In late 2017, Openlands identified a unique opportunity for agricultural land protection: the Plum Tree National property, an approximately 265-acre former golf course located in rural McHenry County, just outside the small farm town of Harvard, Illinois. Abandoned golf courses typically feature vacant or naturalized areas, substantial acreage, and existing infrastructure that could support a logical transition from golf course use to agricultural operations. These features make golf course properties an attractive option for farmers looking for large tracts of land.
Openlands hoped to convert the site to agricultural grazing to help increase opportunities for sustainable local food farming. We also wanted to provide financial support for a farmer to implement the infrastructure that was required to make the business viable and profitable with the assistance of Food:Land:Opportunity.
However, when we conducted soil sampling during the initial due diligence process, we found soil contamination that rendered the property unfit for a swift and economical transition into grazing use. This meant the project couldn't proceed, but we realized that we have learned a number of important lessons. Openlands' experience with the Plum Tree National property revealed that golf course properties may present other unique challenges. To plan ahead for those challenges, we published a new report to assist farmers, land trusts, and other conservation agencies think through the work.
Full Report: Links, Livestock, and Local Food — Challenges of Converting a Golf Course Into a Sustainable Local Food Operation
---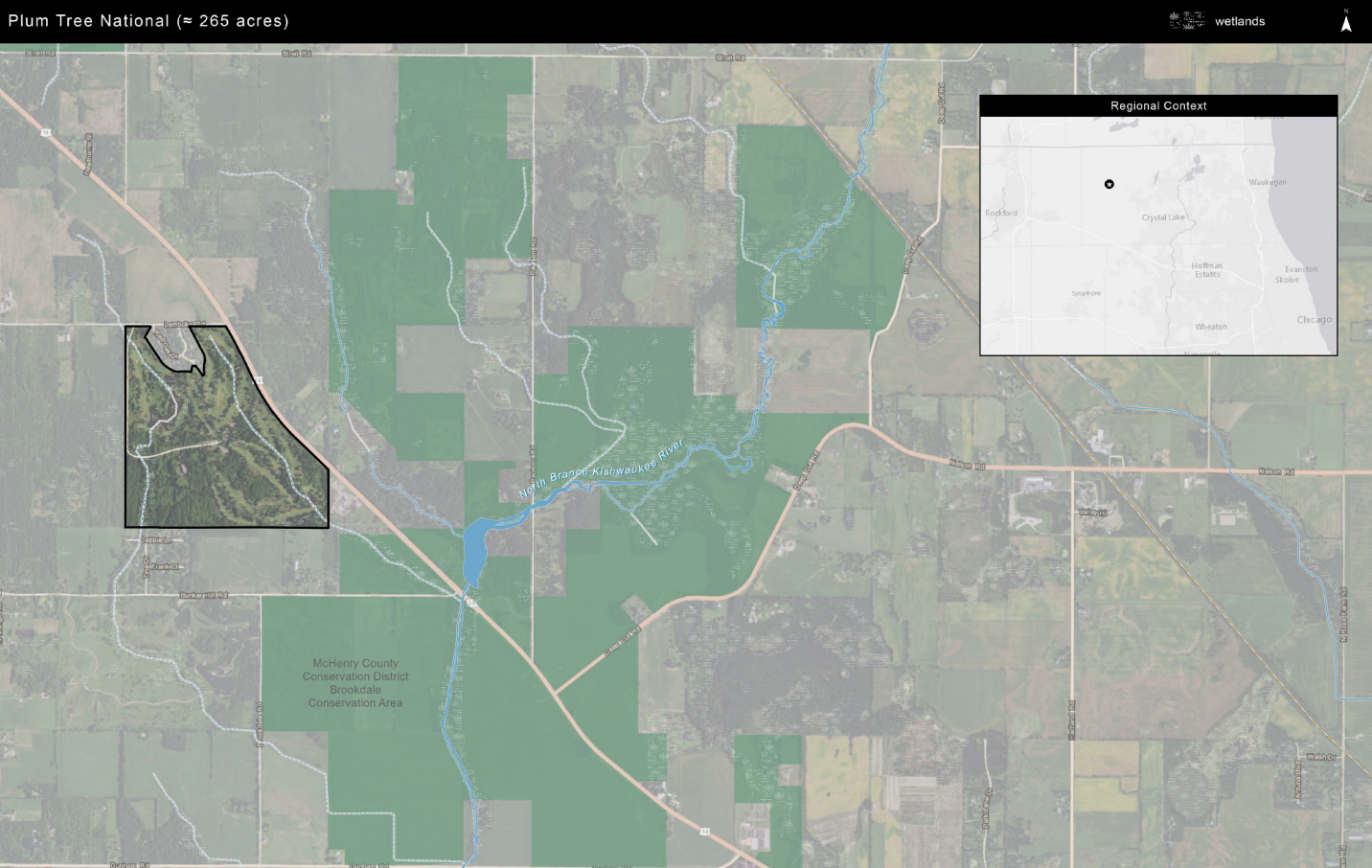 Although the project to create a local grazing operation on the former Plum Tree National golf course property did not come to fruition, Openlands remains hopeful about the possibilities of such land use conversions in the future. As golf courses trend towards closure and sale across the U.S., more such properties will become available in the coming years. Additionally, we hope that our experience can serve as an example for land conservation organizations across the country.
As Chicago's regional land trust and one of the only land trusts to work in a major metropolitan area, Openlands is uniquely positioned to test innovative land protection models like this. We recognize that these lessons need to be learned and we are willing to take these risk, conduct these studies, and share the results to better inform the land trust community across the country. The story of Plum Tree can inform other opportunities for Openlands, and these lessons will help protect more agricultural land and help to localize food systems across the country.
---
Food:Land:Opportunity supports Openlands' work testing new and innovative models that combine agriculture and land conservation, including the Plum Tree National project.
For more information, please contact Aimee Collins, Director of Regional Conservation at acollins@openlands.org.