This winter, Openlands has organized a series of volunteer workdays at Hackmatack National Wildlife Refuge. With the help of these great volunteers, we have begun the process of restoring two sites within the boundaries of the refuge.
Hackmatack was established as a permanent National Wildlife Refuge in 2012, but from the beginning, it has been a partnership of local communities and local governments working to bring the vision to life. Friends and neighbors came together to earn the federal designation, but now the real work of building the refuge acre-by-acre has begun.
---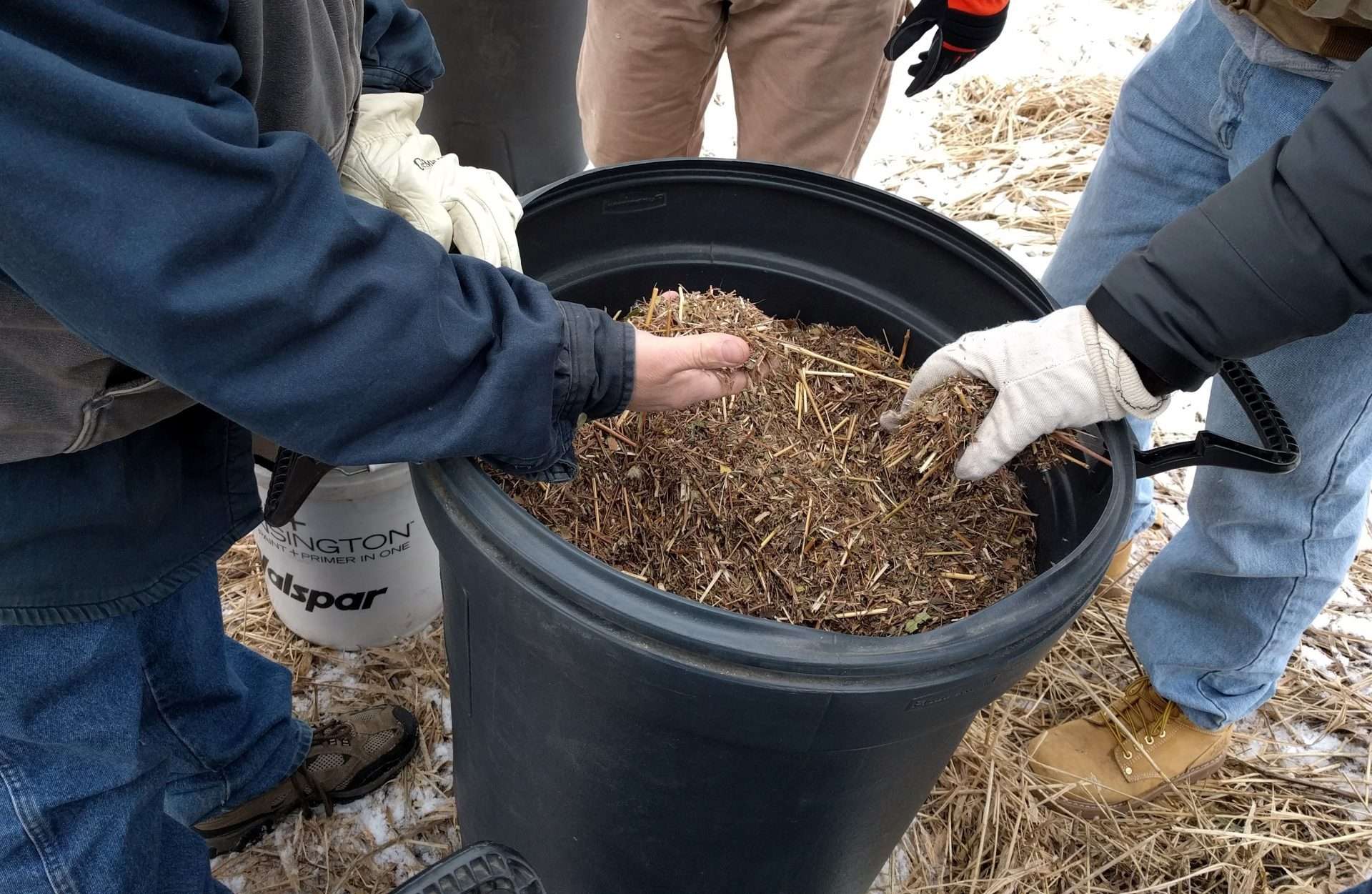 Braving the Cold…
On the chilly morning of January 28, the Friends of Hackmatack National Wildlife Refuge hosted a seed planting workday on the Perricone Tract with the help of Openlands and the McHenry County Conservation District (MCCD). Volunteers spread 100 lbs of native prairie seed mix, kindly donated by FermiLab, along the site's eastern edge, which will grow in to help restore this tract.
In 2016, Openlands purchased the Perricone Tract in Woodstock, IL as part of our ongoing work in Hackmatack. This 27-acre parcel contains remnant sedge meadow and a lovely meandering stretch of the Nippersink Creek. Openlands partnered with the Nippersink Watershed Association to protect the Perricone Tract and received a generous grant from the Illinois Clean Energy Community Foundation to support the site's acquisition and restoration.
The seeding planting workday laid the foundation for more prairie restoration work in the coming spring, which will be led by our partners at MCCD and funded by our Illinois Clean Energy Community Foundation grant.
---
…And Enjoying the Unseasonably Warm
Following the seed planting, a second group of volunteers, again in partnership with Friends of Hackmatack National Wildlife Refuge, helped begin restoration efforts at the Blackmon Tract in Richmond, an open space site in the refuge boundaries that is owned by Openlands.
Back in the fall of 2016, Openlands acquired this 11-acre site in the Tamarack Core Area of Hackmatack National Wildlife Refuge. It contains oak woodlands, a high-quality wetland area, and wonderful opportunities for restoring native natural communities and creating public access for Hackmatack. The acquisition of the Blackmon property was made possible through the leadership and support of the Grand Victoria Foundation, which awarded a generous grant to Openlands for the land purchase.
On February 19, a hard-working group of nearly 30 people joined us on an unseasonably warm day to pick up trash and clear invasive brush from the Blackmon Tract. We were happy to count members from several groups among our volunteers, including Friends of Hackmatack National Wildlife Refuge, Boy Scout Troop 340 from Spring Grove, and EPIC Volunteering from Palos. Spotting a bald eagle circling slowly overhead topped off a great day filled with laughter, a little bit of sweat, and a lot of sunshine.
---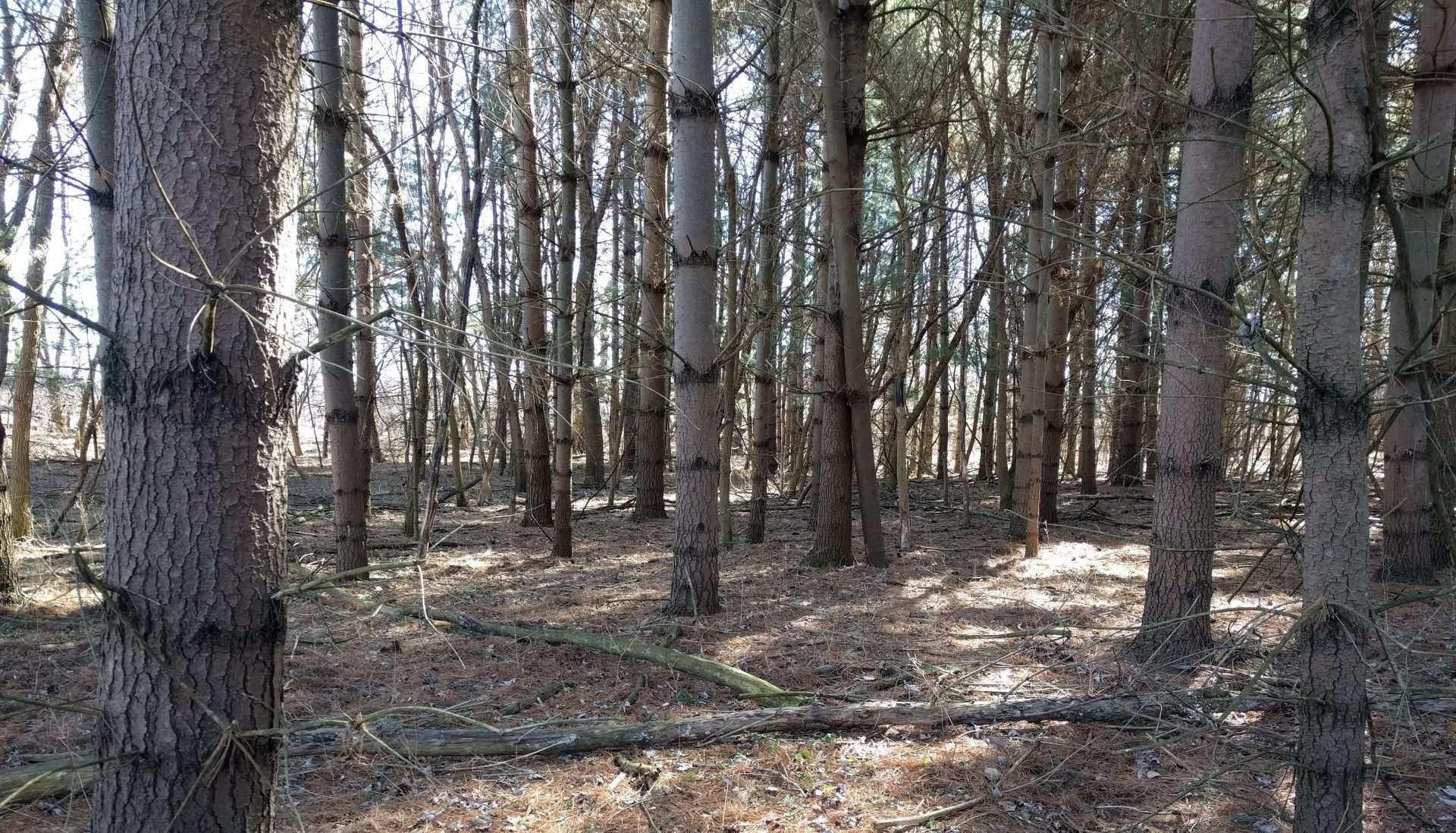 When restored, the landscapes protected at Hackmatack will once again offer a home to the mosaics of native plants and wildflowers, the mazes of pristine streams, and the rich variety of wildlife. Essential to Openlands' vision is not just protecting these rare habitats, but also ensuring everyone can share in the nature at Hackmatack. Whether through participating in restoration days or by introducing best practices to support wildlife near their homes, the local residents are making great strides to restore this area for the benefit of all.
---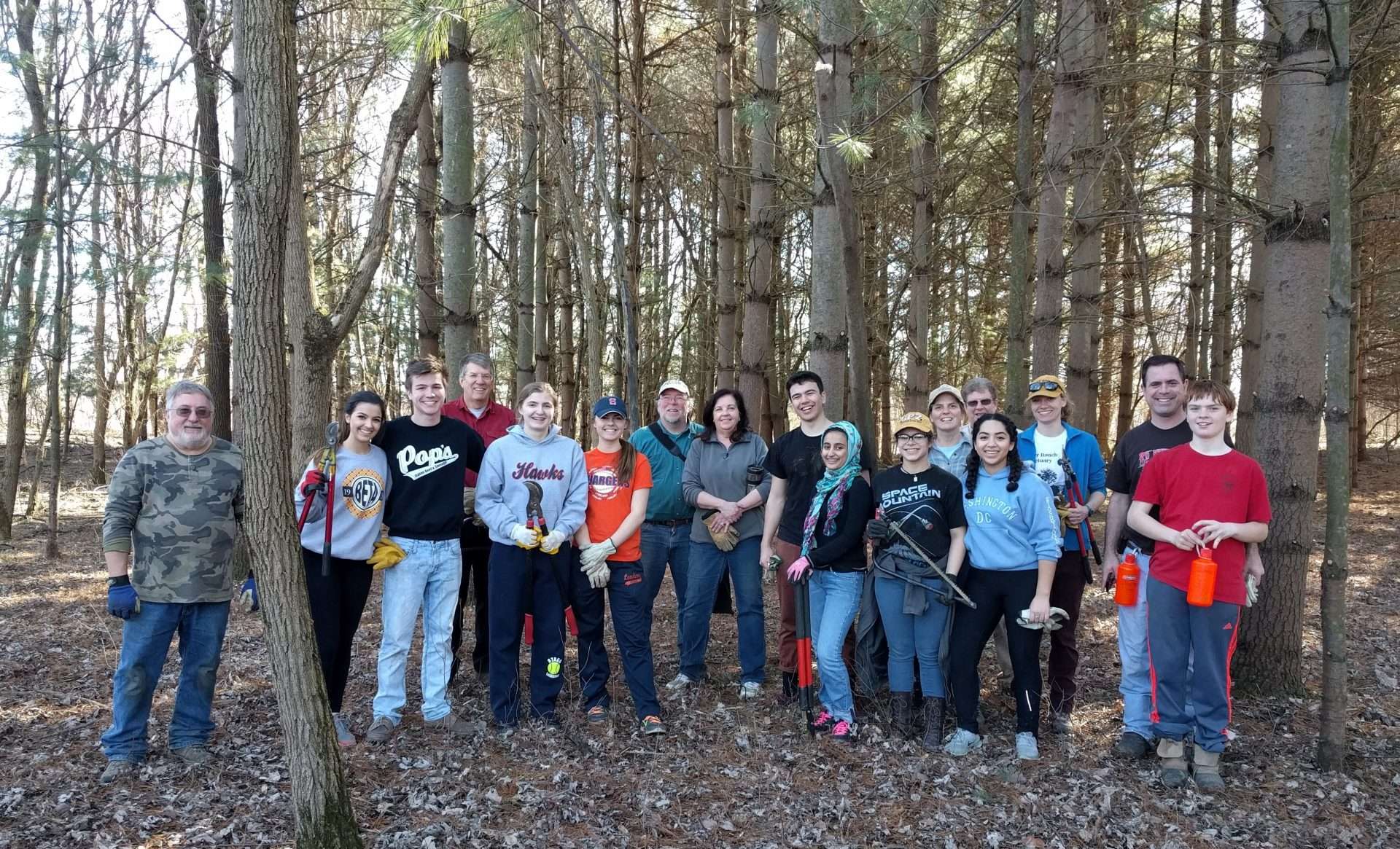 Local partnerships make Hackmatack a unique model for conservation and our volunteers helped sow the seeds for future partnerships uniting around a shared vision for Hackmatack. We will be hosting more workdays at these sites soon. For more information, please contact Openlands Conservation Manager, Aimee Collins, at acollins@openlands.org or call 312.863.6257.
Openlands send many thanks to our volunteers for their support and to our sponsors who provide critical support for restoration!