Openlands' popular Explore Your Lakes and Rivers paddling series is back this summer! Explore Your Lakes and Rivers is designed to acquaint local residents with the water trails surrounding them in the Chicago and Calumet areas. Whether for river cleanups, educational opportunities, or just for fun, these paddling events have brought families out on the water across the area.
Openlands facilitates paddling events and workshops around the region at local parks, along the region's water trails, or in county forest preserves. These workshops are open to the public, free of charge, and are often coupled with volunteer and stewardship opportunities such as a park cleanup or river cleanup. With the assistance of several partners, canoes and kayaks are provided and first-time paddlers are encouraged to join us!
---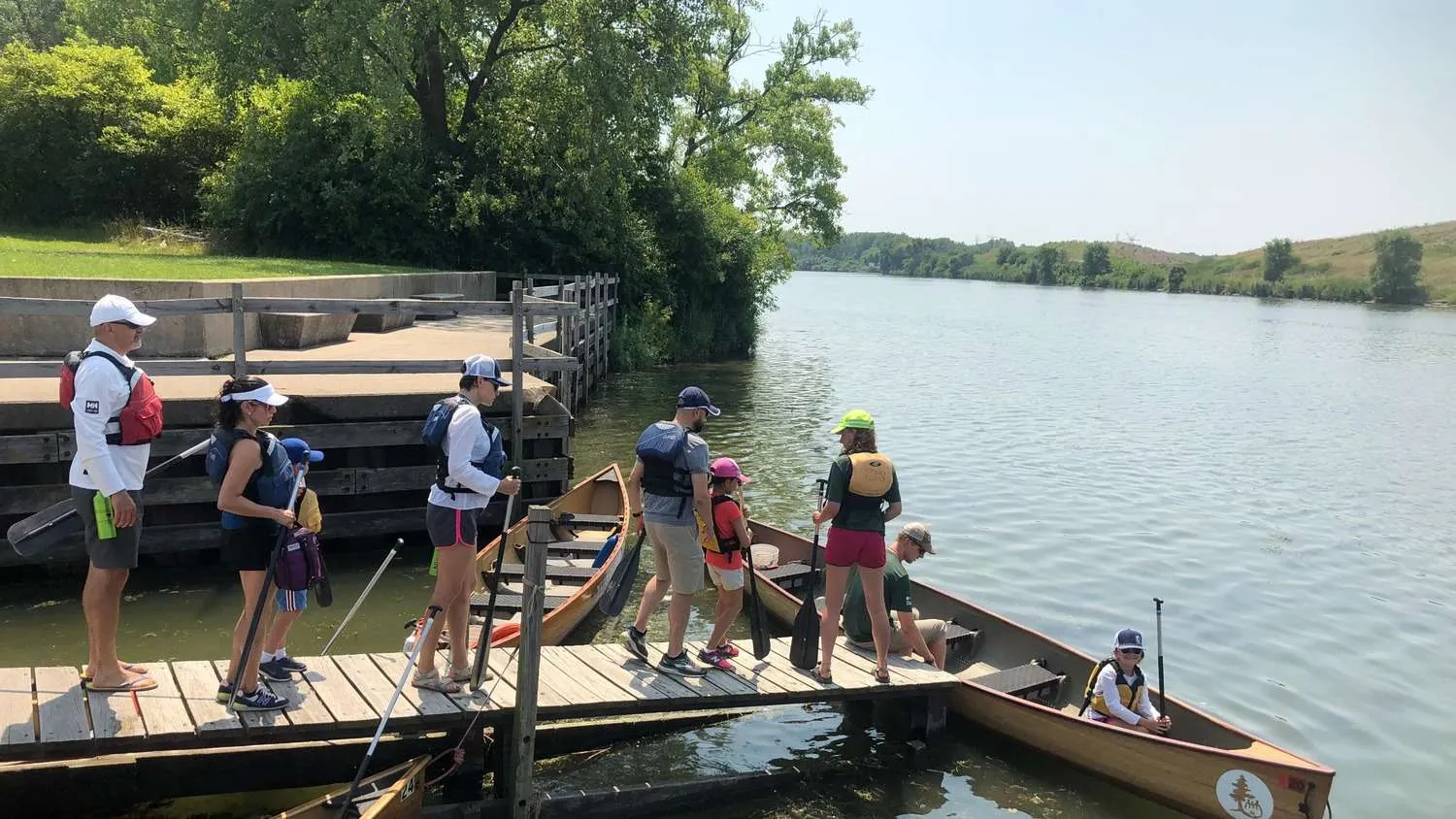 Openlands has a series of workshops and paddling events set for summer 2018! Mark your calendars with the dates below and be sure to email paddle@openlands.org so we can keep you up-to-date as we finalize plans for these trips.
Join us on Saturday, June 2 for our first event of the year, our annual cleanup of the Little Calumet River launching from Kickapoo Woods! We will be removing trash and debris from the Little Calumet River from our canoes, and free canoe and kayak lessons will be offered to volunteers. The section of the Little Calumet that flows through Kickapoo Woods is a shallow stream, great for beginners and families with children. It is also a great place to see wildlife such as turtles and great blue herons.
This summer we will also host a series of paddling events on Lake Michigan! Enjoy the trail by paddling on Lake Michigan in large, guided, beginner-appropriate voyageur canoes, and learn about opportunities for recreation, education, and stewardship along Illinois' northern Lake Michigan coast!  All events include beginner-friendly paddling experiences and other family friendly activities. People of all ages, skill levels, and abilities are welcome – bring your family and connect to Lake Michigan! Learn more…
Saturday, June 30, 11am – 4pm, North Point Marina, 701 North Point Drive, Winthrop Harbor, IL 60096
Sunday, July 1, 11am – 4pm, Illinois Beach State Park, enter on Wadsworth Road, 1/5 mile east of Sheridan Road, Zion, IL 60099
Friday, August 3, 1 – 7pm, Waukegan Harbor, 55 S. Harbor Place, Waukegan, IL 60085
Be sure to sign up to receive Openlands' newsletter for information on upcoming paddling events!
---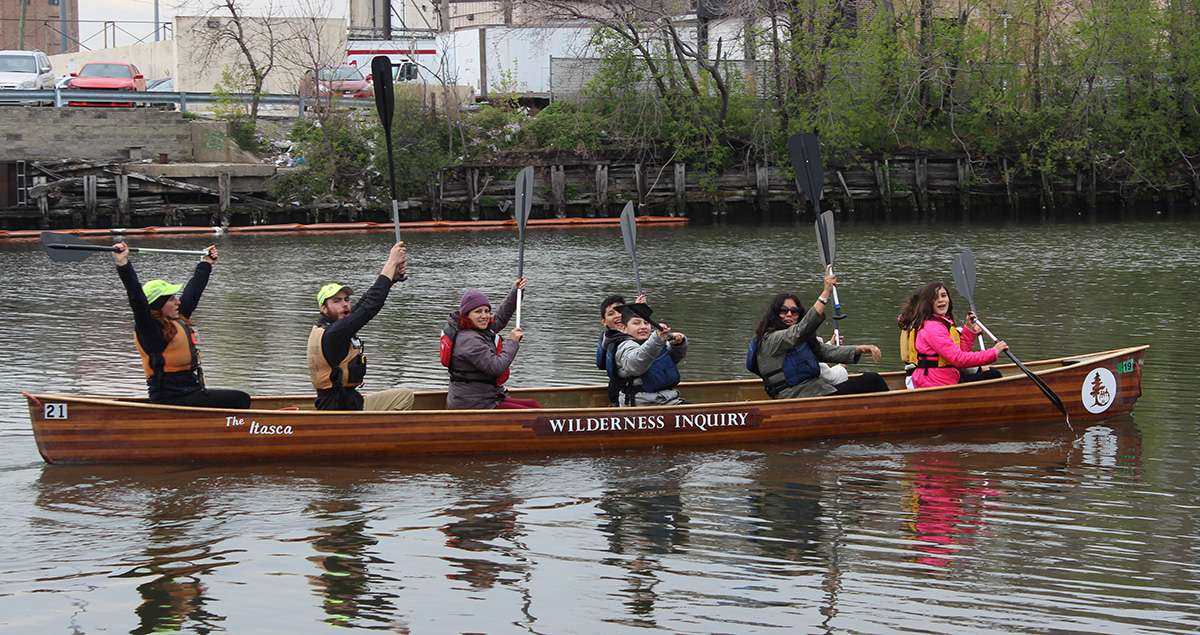 Ready to explore the Water Trails of Northeastern Illinois for yourself? Visit Openlands' online paddling guide and start exploring these waterways this weekend! Like Explore Your Lakes and Rivers events, the guide is designed to be inclusive for first-time paddlers, and is a free and open resource for the public.
The online guide contains step-by-step trip descriptions for non-motorized boating on over 500 miles of trails on 10 of the region's waterways. The website can help you plan your next paddling trip by providing information on important features of each waterway, locations of water trail put-ins and take-outs, trip length and difficulty, and equipment rental locations.
The website also provides easy-to-use, interactive maps for each trail, indicating launch sites, dams, and skill levels along the trail. To make your trip as enjoyable as possible, the guide also notes trail extensions, shorter alternative trips, and opportunities to view wildlife and landmarks. Paddlers may also leave comments on each waterway page to share their paddling tips.
With the guide's help, you'll be prepared to visit some of the highest quality aquatic habitat along the Kishwaukee River, paddle on Little Calumet River through Kickapoo Woods, and take the Fox River to Silver Springs State Park. Openlands' guide has detailed resources and trips for everyone, even if you've never paddled before.
With trails on Nippersink Creek winding through Glacial Park, to trips on the Chicago River in the heart of the city, northeastern Illinois' Water Trails are waiting to be explored.
Use the guide to start planning your trip now!
---
Paddling events are all open to the public and we encourage you to join us at the next paddling day, even if you are a first-time paddler! For more information on Explore Your Lakes and Rivers, please contact paddle@openlands.org.